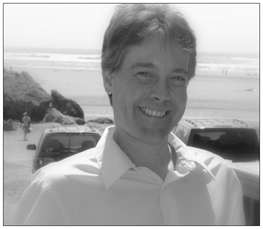 -JAMES STEPHEN STUTSMAN-
1964-2015
It is with great sadness of the sudden passing our beloved James Stephen Stutsman on December 12, 2015 at a young age of 51, born at Mercy Hospital in San Mateo, CA on August 3, 1964. He was also known as Jim or Jimmy through his family and friends.
He was a former "May Day" King during his elementary years where he resided in Woodside, CA until he was 18 years old; attended nursery and later on to high school from Woodside High School. He took courses at College of the Redwoods and Humboldt State University to study music. After college, he spent his adult years in Eureka playing music and although he started in high school his tenure in the musical industry made him one of the very best bass players and vocalists in Humboldt County through parts of Oregon.
He was loved by everyone not just because of his music but also with his smile, kindness and giving personality; and he was always ready to give someone a helping hand when needed. He was preceded in death by his older brother Wayne at a very early age, followed by his sister Lara Van Dongen in 2012, and then his parents Connie and Dr. Edward Barthold in the early 2014. James is survived by his sisters Christine Ryland, Leslie Stepp, and Holly Sichel, his brothers Gordon Ringold and Jeff Ringold, nieces, nephews, grandniece (Elin Rose) whom he was looking forward to meet someday, his "Big Brother" Marvin Holtzberg, and his fiancée Liza Enriquez. He also has many friends who loves him just as equal and when he is away from his family his long list of friends in his hometown of Eureka primarily Bruce Briscoe, Darrla Paquin, Don Wilson, and Shannon Warner; and to James they were his family too. With his love and compassion we will miss him dearly as our hearts heal for the loss of an amazing person we loved.
Upon his request, there will be no funeral services. A Memorial Service for "Celebration of James Stutsman Life" will be held but date and time is yet to be announced.
Donations to his couple of charities are available if you wish to contribute.
# # #
The obituary above was submitted by James Stutsman's loved ones. The Lost Coast Outpost runs obituaries of Humboldt County residents at no charge. See guidelines here. Email news@lostcoastoutpost.com.