Aha! It appears that Humboldt's mailbox owners are coming home to find they now possess CenterArts' 2016-2017 Season Brochure. This is an exciting time for locals because it lets us know whose swanky tour buses will soon be awkwardly navigating downtown Arcata. Big fun!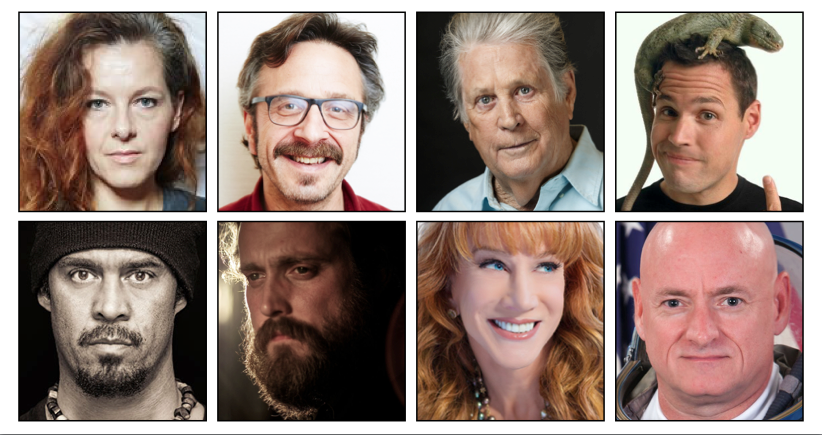 The full list of this year's performers can be found at the bottom of this post. Let's just really briefly peruse the most notable names we are getting this year, shall we? Hmm. Well, obviously there is no bigger name on this list than previously announced Beach Boy Brian Wilson who will stop by the Van Duzer Theatre to play Pet Sounds in its entirety come this October. But look at this! Comedian, WTF podcaster and Presidential interviewer Marc Maron will lay his insecurities before us that same month. That is very good. Rounding out the most enticing entries here would have to be a pair of singer/songwriters: one-man-Iron-and-Wine Sam Beam and New Pornographer Neko Case.
Other rather famous people on this list: animal expert Jeff Corwin, astronaut Scott Kelly, author David Sedaris and professional celebrity Kathy Griffin jump out.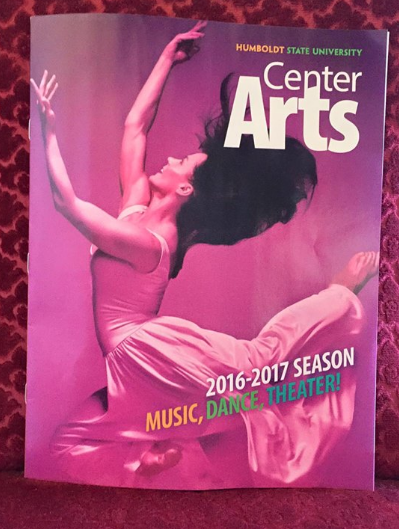 You've got some returning favorites: Michael Franti (this time with Spearhead), Dave Rawlings Machine (which comes with a side of Gillian Welch) and Jake Shimabukuro (dude wails on uke).
Folk oldies!: Can we interest you in Arlo Guthrie and/or Peter Yarrow and Noel Paul Stookey?
And finally, am I the only one who grew up in a house where novelty country group Riders in the Sky was standard child listening? Was no one else wowed by the yodeling of Ranger Doug, the Idol of American Youth? Have you never foot-tapped along to Woody Paul, the King of the Cowboy Fiddlers? Were you not shaped by the comic antics of Too Slim, the Man of a Thousand Hats? (Apparently they added a fourth guy later, but that was after my youth.) Anywho, take your kids to that. Full schedule below:
8/27: Kathy Griffin
9/4 Michael Franti and Spearhead
9/6: Tedeschi Trucks Band
9/8: Las Cafeteras
9/10: Steve Earle and Shawn Colvin
9/16: Kamasi Washington
9/20: Iron & Wine
9/25: Riders in the Sky
9/28: Raj Patel
10/2: Calpulli Danza Mexicana
10/7: Dave Rawlings Machine
10/9: Ani DiFranco
10/10: Brian Wilson
10/23: Marc Maron
10/24: Andrea Wulf
11/9: Tango Argentina
11/11: Neko Case
11/15: NASA Captain Scott Kelly
11/29 & 30: Mamma Mia!
12/10: Jake Shimabukuro
12/14: Ukulele Orchestra of Great Britain
1/17: Curtis Chamber Orchestra
1/25: Black Violin
1/31 & 2/1: Rent
2/9: Alicia Garza
2/11: Masters of Hawaiian Music
2/15: Golden Dragon Acrobats
2/18: Maria Schneider Jazz Orchestra
2/23: Venice Baroque Orchestra
3/7: African Guitar Summit
3/12: Peter Yarrow and Noel Paul Stookey
3/14 Bale Folclorico Da Bahia
3/20: National Symphony Orchestra of Ukraine
3/23: Shaping Sound Dance Company
3/25: Jeff Corwin
4/10: W. Kamau Bell
4/17: Arlo Guthrie
4/18: Charles Lloyd and the Marvels
4/23: Paul Taylor Dance Company
5/6: David Sedaris
Additionally, a few none-too-shabby AS Presents shows for the coming year are listed including a September Van Duzer Theatre appearance by beloved hip hop, I dunno, icon, at this point? Talib Kweli. Why this is not included as part of the standard CenterArts lineup is anyone's guess. Behold!:
9/22: Talib Kweli
9/29: Thee Commons
10/14: 1491s
10/22: of Montreal
10/23: Deafheaven