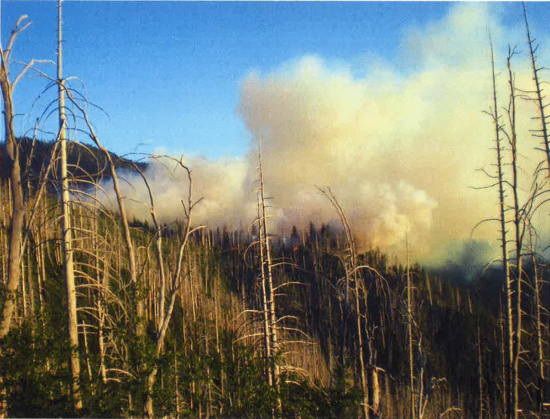 We're not hearing much about it yet, because it's pretty far away and thankfully not that large — yet — but a series of lightning fires have blazed up in the last couple of days out in the Klamath National Forest.
The largest of them — called the "Pony Fire" — has grown to over 600 acres since a passing lightning storm sparked it on Tuesday, and was zero percent contained as of this morning. It's in Siskiyou County, about 15 miles from both Happy Camp and Somes Bar, and just a couple of miles away from Highway 96.
An interagency management team — Nor Cal Team 2 — arrived to take control of the fire, and resources throughout the west are being flown in to assist. There are 646 people already engaged in the fight. Several roads have been closed. (See here for a list.) The fire is in rugged terrain, and everyone seems ready for it to get considerably worse before it gets better.
Last year, you'll remember, was a pretty bad wildfire year, with several complexes in the tens of thousands of acres lighting up much of the coast range. This year's winter was wetter, but that doesn't mean we'll be fire-free. The Six Rivers National Forest will be holding two meetings this month — in Hoopa and Eureka — to discuss the upcoming fire season, and what Six Rivers, specifically, is doing to prepare for them. Click here for more details, if you're interested.