On Nov. 25, 2015, Elizabeth "Lizzie" Florence Gupton lost what family members call "her battle with depression" and chose to take her own life. She was 17 years old.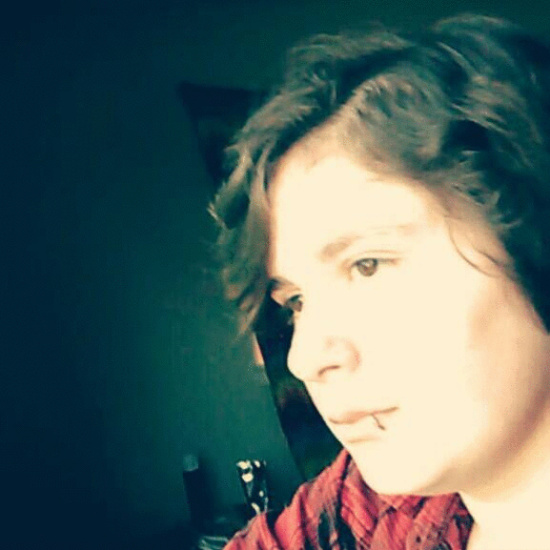 Shortly after her death the Outpost ran an obituary submitted by Lizzie's family that described the Eureka High senior's blossoming from a "shy wallflower to the goofy sarcastic person that made all of us better for knowing her." Also mentioned in the obit were the various high school clubs she participated in.
"As a member of YEAH club, Lizzie fought against bullying and discrimination, not just during the annual Day of Silence, but every day in her actions and deeds," Lizzie's father Jeff Gupton wrote in his daughter's obituary. She was also a member of the German Club and the Drama Club — she continued the "family tradition" of pursuing theater when she performed in The Laramie Project.
Initially, Lizzie's family understood that their loved one would have a memorial page dedicated to her in the 2016 Eureka High School yearbook. But with the publisher's deadline looming, the Guptons were told that their daughter's special section would not be included because of how she died.
Some studies have shown that coverage of suicides can sometimes lead others to emulate the behavior in so-called "copycat suicides."
"I don't think it's fair," Lizzie's aunt, Annamarie Gupton, wrote on the Outpost's Facebook page. "The memorial would not be glorifying suicide, it would be remembering someone who fought a brave battle until she just couldn't anymore. Her death has brought the issue of depression to light so that people can find the strength and support to get help."
According to Jeff Gupton, soon after his daughter's death the yearbook teacher (who also happened to be Lizzie's drama teacher) told Jeff that her students were lobbying for a special memorial page which she had approved. Yesterday Jeff Gupton was told by Principal Johnson that, after consulting school officials and psychologists, the school thought the "best practice is to not memorialize in the yearbook." Instead, Johnson told Gupton the school would be open to working with the family on a senior ad — one similar to those bought by families of other students graduating this year — for inclusion in the back of the yearbook.
"Honestly, the ad seems like a cop-out," Jeff Gupton told the Outpost. "If she had lost her battle with any other medical issue she would be allowed a traditional memorial page as have other deceased students."
The Gupton family played no part in imagining the memorial page — several of the yearbook students were Lizzie's best friends — but it's their understanding that what was prepared celebrated their loved one's life and did not focus on the details of her death. They're upset that Lizzie is being excluded from the yearbook due to what they characterize as an illness.
"We the family feel that, since it was worked on and approved by yearbook staff, offering an ad in the back and denying what was already prepared purely because of her suicide is discrimination, pure and simple," Jeff Gupton said.
While the Guptons' concerns over facing opposition to recognition of Lizzie are understandable, resolution may be around the corner. Eureka High Principal Jennifer Johnson has a meeting scheduled with members of the Gupton family Friday morning. In a phone conversation with the Outpost Thursday, Johnson said the district is trying to follow "best practices" for how to deal with suicide in a school setting. She also noted that her district has been active in helping students cope with the death of their classmate.
In November, the school hosted a "restorative circle" — where students shared their feelings about Lizzie's passing — and had a crisis team available should anyone need extra attention. Additionally, the December edition of The Bark, EHS's school newspaper, featured a full page memorial for Lizzie. Part of the problem with the yearbook memorial has to do with district policies against "permanent memorials," which historically has applied to structures such as buildings and trees. Johnson and other school officials are discussing how, if at all, that policy applies, here.
"I think the best outcome is something that honors Lizzie and also takes into account what the research says," Johnson said. She was confident that some sort of agreement could be worked out at tomorrow's meeting. Her response to concerned community members is to let the process play out.
The two sides meet at 8:30 a.m. tomorrow to discuss Lizzie-related content in this year's EHS yearbook. The Outpost will update when we know the outcome.