PREVIOUSLY
###
Video obtained by the Outpost revealing former Pelican Bay correctional officer Matthew Yates (left) counting the money in a meth wholesaler's wallet, and pocketing some of the cash after a fellow officer leaves the room.
Part two of a series
As he sat in a holding cell on the night of his arrest, James Banuelos was handed two documents by Del Norte Sheriff's Deputy Robert Clarkson: a copy of the search warrant served on his home, and an itemized receipt for all the property seized during the raid.
The receipt listed the following items:
$2,000 in cash found under the carpet next to the safe
$160 in cash found in Banuelos' wallet
One GMC truck
One 2003 Cadillac CTS
Another matching 2003 Cadillac CTS
But when Banuelos returned home after posting bail the following day, he began to suspect that officers took more than they bargained for. His yard: trailerless. His safe: robbed of its bling. And his wallet: roughly $600 lighter.
Then as he laid in bed contemplating the bust, Banuelos had an epiphany to check the footage from two bedroom security cameras that went unnoticed by officers during the raid.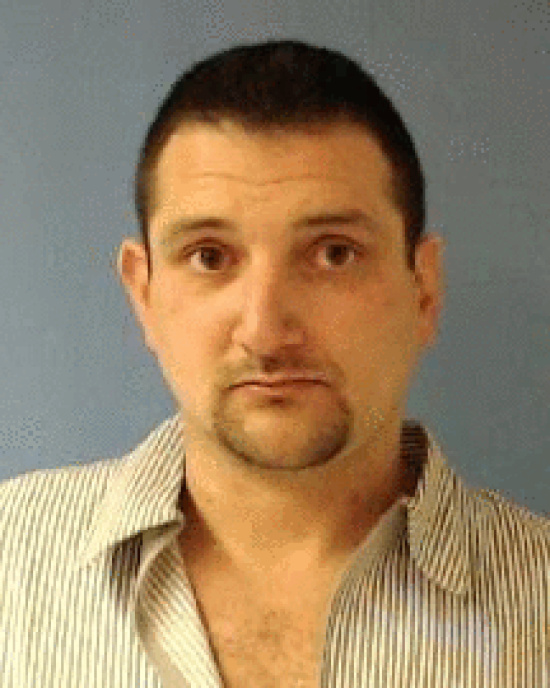 As Banuelos sifted through camera footage, he witnessed Pelican Bay Correctional Officer Matthew Yates riffle through his wallet, peel back a couple of bills, and stuff a questionable amount of cash into his vest pocket. A week later, Banuelos recorded the footage on his cellphone and sent it to attorney Michael Riese.
"He was scared. He didn't know who to trust in this little town," Riese said in a phone interview. "I contacted an FBI agent that I knew personally, and then they bounced me to the right agents. They didn't delay at all. They were up here within a week."
On March 30, FBI Special Agents Joe Yum and Albert Fontana interviewed Yates at his home in Crescent City.
"Yates was asked if he saw Banuelos' wallet when Yates went into the bedroom. Yates stated he saw the wallet inside the boot. Yates picked up the wallet, counted the cash, placed the wallet back inside the boot," the FBI report reads. "Yates was asked again about the wallet and was told there was a surveillance camera inside the bedroom. Yates then admitted to taking $100 from the wallet. Yates said he figured it was drug money and was going to be confiscated anyway."
At this point in the interview, Yates, who made more than $90,000 in 2015 as a correctional officer, claimed to have the same stolen $100 bill still in his possession. When the agents asked why he hadn't placed the $100 in the bank, Yates claimed he was saving up cash to buy his wife a birthday gift. The couple had a joint bank account, and he didn't want her to notice any sudden expenses. The FBI agents then accepted the money as evidence.
One year later, Yates has been fired from Pelican Bay State Prison and is serving a 30-day jail sentence. The former correctional officer was also given three years probation and 160 hours of community service.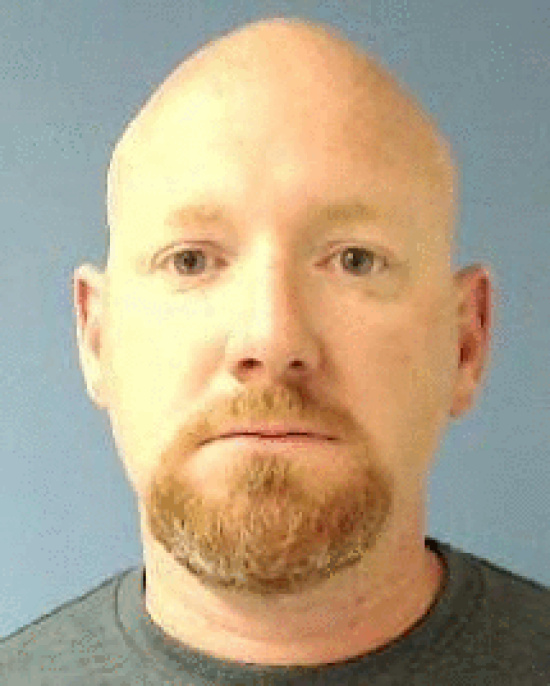 "This entire incident was under the considerable scrutiny of the best investigating agency in the world for months. A single bad apple was uncovered and he has been fired and prosecuted," District Attorney Dale Trigg said in a press release. "Yates undermined the Banuelos case and forced me to let him avoid an additional three years in state prison that he absolutely deserved. Beyond that, he caused unwarranted scrutiny and suspicion to fall on a lot of other officers in this community who have never worked a dishonest shift in their lives and did not deserve to be associated with a thief," Trigg said.
Although Yates was prosecuted, retired Arcata Police Officer and Private Investigator Kevin Stonebarger said the district attorney was lenient on the former correctional officer.
"In Penal Code 141 there's a section that's perfectly tailored for charging a police officer with a felony for stealing evidence," Stonebarger said. "Instead of doing that, the DA's office charged him with a misdemeanor of petty theft."
Section 141 (b) of the California Penal Code states:
A peace officer who knowingly, willfully, intentionally, and wrongfully alters, modifies, plants, places, manufactures, conceals, or moves any physical matter, digital image, or video recording, with specific intent that the action will result in a person being charged with a crime or with the specific intent that the physical matter, digital image, or video recording will be concealed or destroyed, or fraudulently represented as the original evidence upon a trial, proceeding, or inquiry, is guilty of a felony punishable by two, three, or five years in the state prison.
But for Commander Bill Steven of the Del Norte County Sheriff's Office, no amount of jail time can mend the now fractured trust between the DNCSO and Pelican Bay State Prison. Steven said the Sheriff's Office has had difficulty cooperating with prison officials since the institution opened in 1989.
"In the time since they've been here, Pelican Bay officials have always been reluctant to get people to help out," Steven told the Outpost recently. "It's a great asset, but it's hit and miss when you're not getting the cooperation you'd like. It took years; then something like this tears it all back down again. It's frustrating."
Although the Sheriff's Office does vet Crisis Response Team Members to serve as unofficial sheriff's deputies when needed, Steven said that he expects to receive quality officers from Pelican Bay without doing interviews or background checks.
"It's the equivalent of going to an ally agency and saying, 'We need some manpower on this thing. Could you send them this way?'" Steven said. "You're assuming your ally agency is sending good people to help out."
In the end, Yates took full responsibility for his actions. Although Pelican Bay Officer Alex Rosenburg was also seen in the video smiling as Yates appears to offer him some cash, he was cleared of any wrongdoing.
In the FBI report Resenburg states that he never took any money from Banuelos' wallet, and he interpreted Yates' offer as a joke. Rosenberg told agents he recalled thinking ,"Yeah, leave it. That's evidence," as the two shared a candid laugh. Rosenberg went on to add that Yates is a good family man who is proud of the things he has earned.
Although Yates was labeled as the "single bad apple," he wasn't the only officer whose actions came under scrutiny after the drug dealer's surveillance tape came to light. Money wasn't the only thing missing after the police left Banuelos' house that day. And the footage of Yates stealing isn't the only video evidence showing questionable police behavior.
Months after his first FBI interview, Banuelos told agents that he found another noteworthy video clip filmed in a different bedroom.
The video shows Sergeant Richard Griffin making reference to California Penal Code 1531:
The officer may break open any outer or inner door or window of a house, or any part of a house, or anything therein, to execute the warrant, if, after notice of his authority and purpose, he is refused admittance.
In the video, Griffin tells fellow officers that they break the windows to Banuelos' vehicles if necessary, because Del Norte County will deny any damage claims filed prior to a search warrant. Griffin confirms in the FBI report that it is typical for Del Norte County to deny any claims if the damage was done pursuant to a search warrant.
Although Yates was the only officer prosecuted following the FBI investigation, the FBI would end up trying to track down vanished items of jewelry, a missing vehicle and more. None of it was enough for a conviction, but all of it, taken together, casts a pretty large shadow on police operations that day in Del Norte.