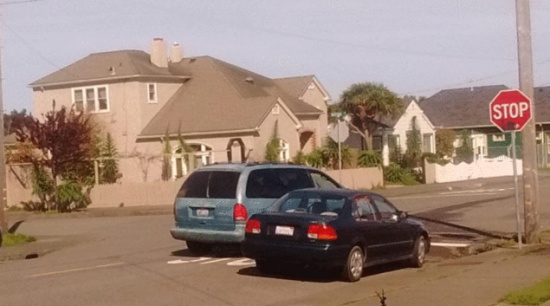 Eureka Police Department press release:
On 03/23/16 at about 9:05 p.m., an officer with the Eureka Police Department was driving to work when he spotted the blue van possibly associated with a burglary parked near the 400 block of N Street.

Officers made contact with the female driver and found that she was not involved in the burglaries. The vehicle was towed due to the female being an unlicensed driver. The female led officers to a motel room on the 800 block of Broadway St. where they found several items of suspected stolen property.

This is an ongoing investigation and no arrests have been made at this time. Stay vigilant and continue to call in suspicious behaviors in your neighborhood.

*A total of three firearms were reported as stolen during the residential burglaries yesterday. It is imperative that firearms are secured inside homes and also never left in vehicles. Consider purchasing a safe to decrease the chance of having a firearm stolen.
PREVIOUSLY: Rash of Daytime House Burglaries in Eureka; Police Seek Blue Van-Driving Crew