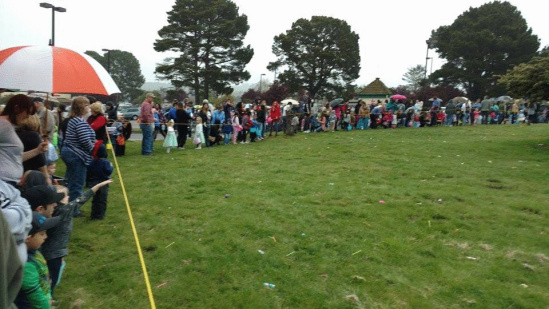 Local little ones got a head start on stocking up their Easter bounty this morning.
Kids of varying ages swarmed the McKinleyville Shopping Center around 10 a.m. to fill their baskets with candy and other surprises at the annual Easter egg hunt.
Ten-year old Isaac Lechuga, and 3-year old Cezar Langevin took home some tasty treats and a free movie. Way to go guys!