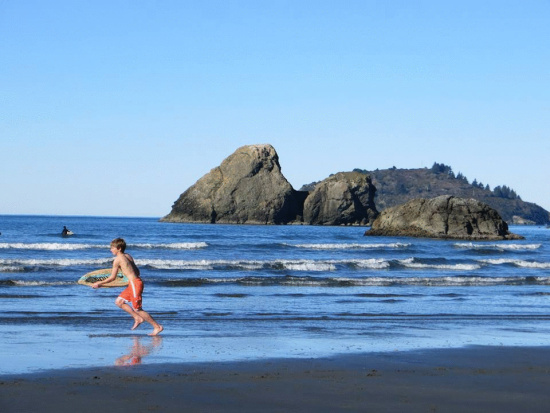 Do you take your family camping in the Summer?
Do you frequent the beach to surf/fish/run/picnic?
Do you rely on these areas to be easy access and free or affordable?
If you answered yes to one or more of the above questions you might want to continue reading.
The Humboldt County Board of Supervisors is considering selling county parks and charging day-use fees at popular beach access sites in an effort to cover their own insurance costs. Back in 2013 a county parks employee, in a county vehicle, hit and killed a bicyclist, causing the Parks Division insurance to spike from $6,000 in 2013 to $91,800 in 2015. Extensive changes to the supplemental budget would be essentially punishing the public for an individual county employees mistake and include:
Discontinue servicing of the portable bathroom at Moonstone Beach
Discontinue installing the temporary dam for summer swimming at Freshwater Park.
Charge day-use fees at parks such as Clam Beach and Mad River
Selling or relinquishing Samoa Power Pole Beach Access, Samoa Campground/Boat Ramp, Crab Park, Centerville Beach, Table Bluff County Park, Fairhaven T Beach Access, and A.W. Way County Park.
Closing of County parks and limited beach access would mean a loss of favorite family vacation spots, loss of tourist interest, and all around loss well-being for residents. It would also be in direct opposition to the California Coastal Act which upholds the law to maximize public access to and along the coast and maximize recreational opportunities in the coastal zone.
Access to the unique and beautiful natural world is part of our identity as residents of Humboldt County. According to current survey results on Open Humboldt, 79% of people value county parks as "Extremely important" and 61% view free or affordable access as "Extremely important." We must urge the Humboldt County Board of Supervisors to look for a different solution to their budgetary needs.
YOU can help! Here's a list of things to do from little to some effort:
###
Delia Bense-Kang serves as the Northcoast Environmental Center's Marine Protected Area Outreach Coordinator and chairs Surfrider Foundation's Humboldt Chapter.