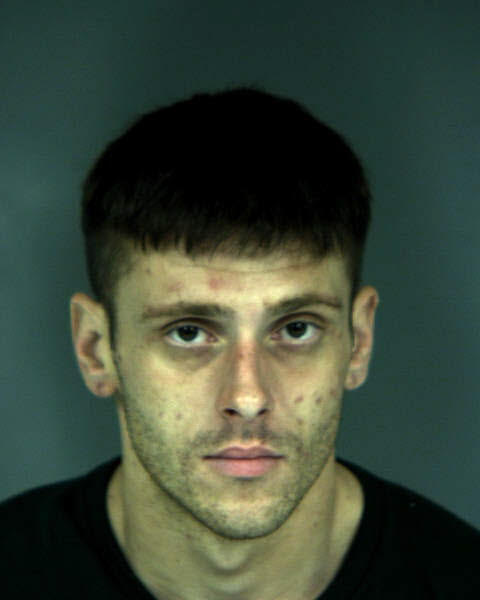 (Above: Suspect Andrew Barnes)
Eureka Police Department press release:
On 03/30/16 at about 10:51 p.m., an officer with the Eureka Police Department began following a red Ford Explorer known to be connected to a wanted felon. The officer activated his emergency lights near Myrtle and West streets and the driver stopped and immediately fled from the vehicle on foot.

The officer stayed with the vehicle and detained the passenger, Shad Sovereign, 34 of Eureka. Officers set up a perimeter and searched the area with police K9, Vex, but were unable to locate the driver. Officers found a loaded firearm with the serial number removed inside the vehicle.

Sovereign was arrested and transported to the Humboldt County Correctional Facility. His charges include felon in possession of a firearm, possession of a concealed firearm, possession of a loaded firearm, possession of a firearm with an obliterated serial number, and parole hold.

The driver, Andrew Barnes, 27 of Eureka, remains at large. Barnes has been identified as a suspect in the recent armed robberies. Fortuna Police has an active arrest warrant for his involvement. Barnes also has a felony parole warrant and multiple fresh charges are pending from last night's incident.

If you have information on the whereabouts of Barnes, please call the Eureka Police Department at (707) 441-4044.
PREVIOUSLY: