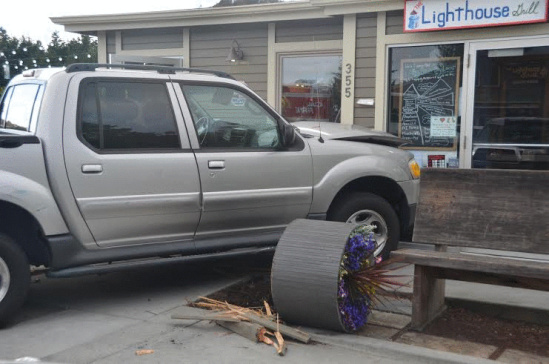 UPDATE, 7:50 p.m.: Eatery in the generic sense. I'd forgotten that there is a different restaurant called the Trinidad Bay Eatery.
No truck has hit that one yet, or recently.
###
Via Lost Coast Outpost Trinidad Bureau Chief Ted Pease comes word that a pickup smacked into the side of the Lighthouse Grill in Trinidad this evening — a relatively harmfree entry in the long list of chaos and tragedy on Humboldt County roadways over the last few days.
Pease says that the pickup was piloted by and elderly person and his/her spouse, and that there were no injuries. Didn't seem to interrupt diners on the patio.