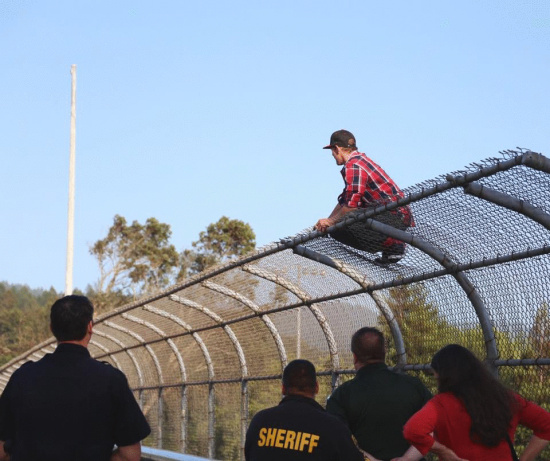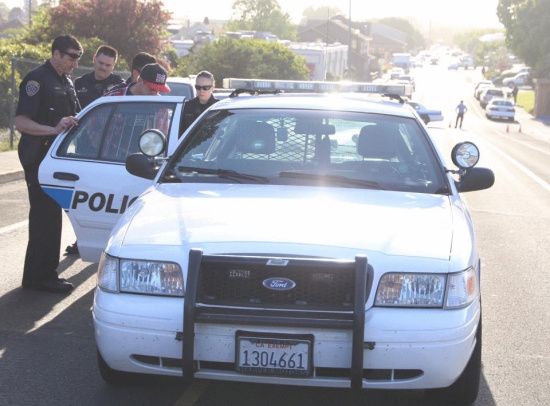 ###
UPDATE, 6:43 p.m.: The man has been safely detained.
###
As first noted over on Scanner Traffic Indicates, a man is clinging to the edge of Arcata's Seventh Street overpass and threatening to jump into traffic.
Police have slowed traffic to a crawl on southbound 101 underneath the overpass, and Seventh Street itself has been shut down while police attempt to negotiate with the man. Medical units have staged nearby.
The man has requested to talk to his social services caseworker, who has responded to the scene.