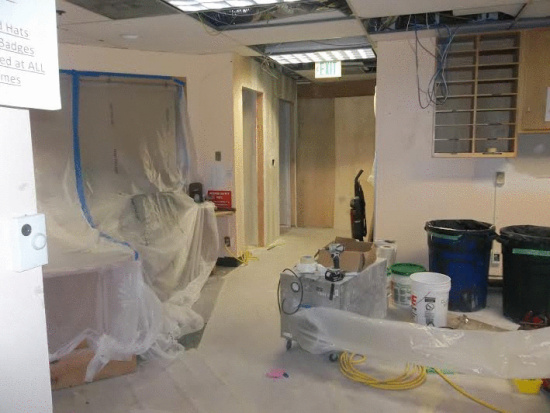 The Arcata Police station is undergoing a $154,525 remodel that will provide emergency dispatchers with faster access to the kitchen and restrooms in case of their own personal emergencies.
The current call center, which is operated by one dispatcher at a time, is too far away from the station's kitchen and restroom for dispatchers to take a break without finding an officer to cover for them.
APD Business Manager Eileen Verbeck told the Outpost that these new renovations will provide 911 operators with faster access to these facilities when no officers are available to relieve them of their duty.
"I think we've been talking about this as a department for about 10 years," Verbeek said. "To use a restroom or heat up food, they have to depend on an officer to come in and relieve them, but we've had emergency situations where officers are out for many many hours, so it has left our dispatchers in a very bad place."
The project, which began in late April, was funded through various outlets.
The Orvamae Emmerson Endowment Fund, set up by an Arcata woman who left public safety funds to the City of Arcata after her husband suffered a fatal heart attack. This foundation gave APD $168,398. Of this money, $44,000 was used to renovate the station, while the rest of the rest of the grant will be used to purchase new consoles for the dispatch office.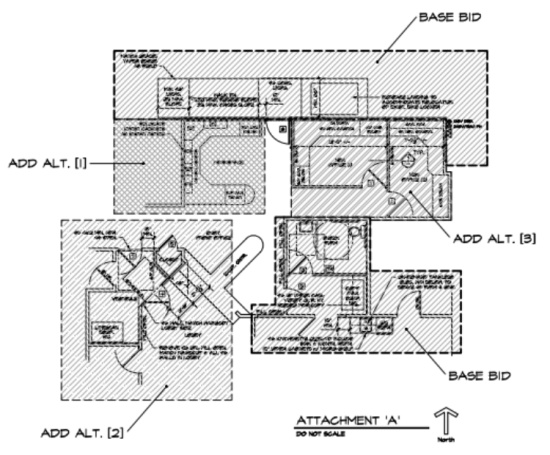 "Our radios are dinosaurs," Verbeck said. "When the vendor came to look at our system they all took pictures of it to share because they haven't seen a system that old in operation in a while."
Another $44,000 was siphoned from asset forfeiture funds, which APD acquired by participating in the Humboldt County Drug Task Force. The remainder of the funds came from the City of Arcata, after the city council freed up extra money by refinancing the city's debt at a lower interest rate. An additional $20,000 was added to the construction budget after an additional amendment was approved at last night's city council meeting, which will cover any unforeseen contingencies and additional work.
The funds will also add a northern entrance and two new private offices to the station, give electrical power to the Portable Emergency Command Center, reconfigure the lobby and front office workspace, and repair grading around a broken storm drain.
Construction is expected to be completed by first week of June.