Eureka just hit a high-water mark. Nearly 11 inches of rain fell on "the Victorian Seaport" last month, making it the city's wettest October since 1950 and the second wettest since the National Weather Service began keeping rainfall records here way back in 1887.
Yes, the rain was a bummer for kids out trick-or-treating, but with much of the state still in the grip of a historic drought there probably aren't many Californians who'd sympathize with our plight.
The final measurement for October was 10.92 inches, still well short of Eureka's all-time October high of 13.04 inches, set 66 years ago, but abnormally wet nonetheless. In fact it was 488 percent of the normal level for an October in Eureka (2.24 inches).
The downpour broke four single-day records in Eureka last month, setting new historic high marks for Oct. 13 (1.71 inches), 16 (1.25 inches), 17 (1.32 inches) and 27 (1.97 inches).
If you're curious about the wettest day in Eureka's recorded history, it was Dec. 27, 2002, when an astounding 6.79 inches of rain fell from the sky.
Brad Charboneau, a meteorologist with the National Weather Service's Eureka office, said the local weather station has maintained meticulous measurements, one of the best-kept records in the country. "We do hourly weather observations," he said. And unlike most weather stations in the country, where rainfall measurements are automated, in Eureka the measurements are taken by hand, Charboneau said.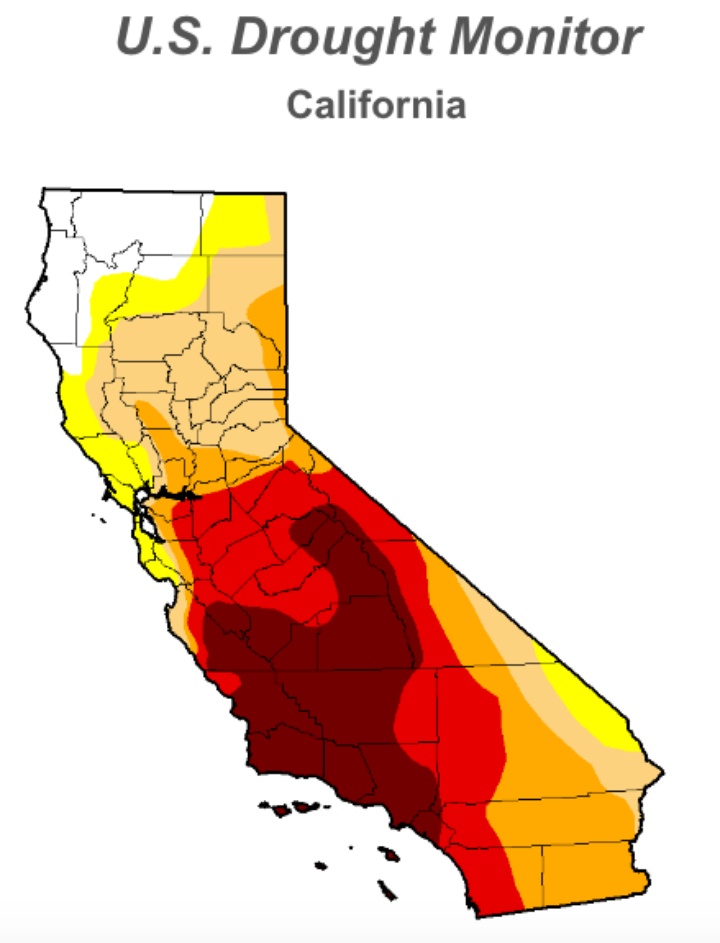 According to the U.S. Drought Monitor, the entirety of Humboldt County and Del Norte counties are no longer in a state of drought, nor even abnormally dry. Siskiyou and northern Mendo are looking pretty good, too.
That's because, while most of the state remains parched from a drought entering its sixth year, northwestern California has had a fair amount of rain over the last year-and-a-half, Charboneau said.
As of midnight last night the Lake Shasta reservoir was at 61 percent of capacity, which is three percent above average for this time of year.
Trinity Lake is at 42 percent of capacity, just 65 percent of the historic average for Oct. 31. But that's a marked improvement over this time last year, when the reservoir was only at 21 percent capacity and 32 percent of the historic average.
And since no good weather report leaves out the forecast, here's Charboneau with the local outlook:
"I can say that the next week or so looks like we'll be in a drier pattern. Wednesday night we may get a few sprinkles. The next chance for any kind of meaningful rain is probably Saturday night and Sunday."

Maybe we can eat our leftover fun-size candy bars in the great outdoors.