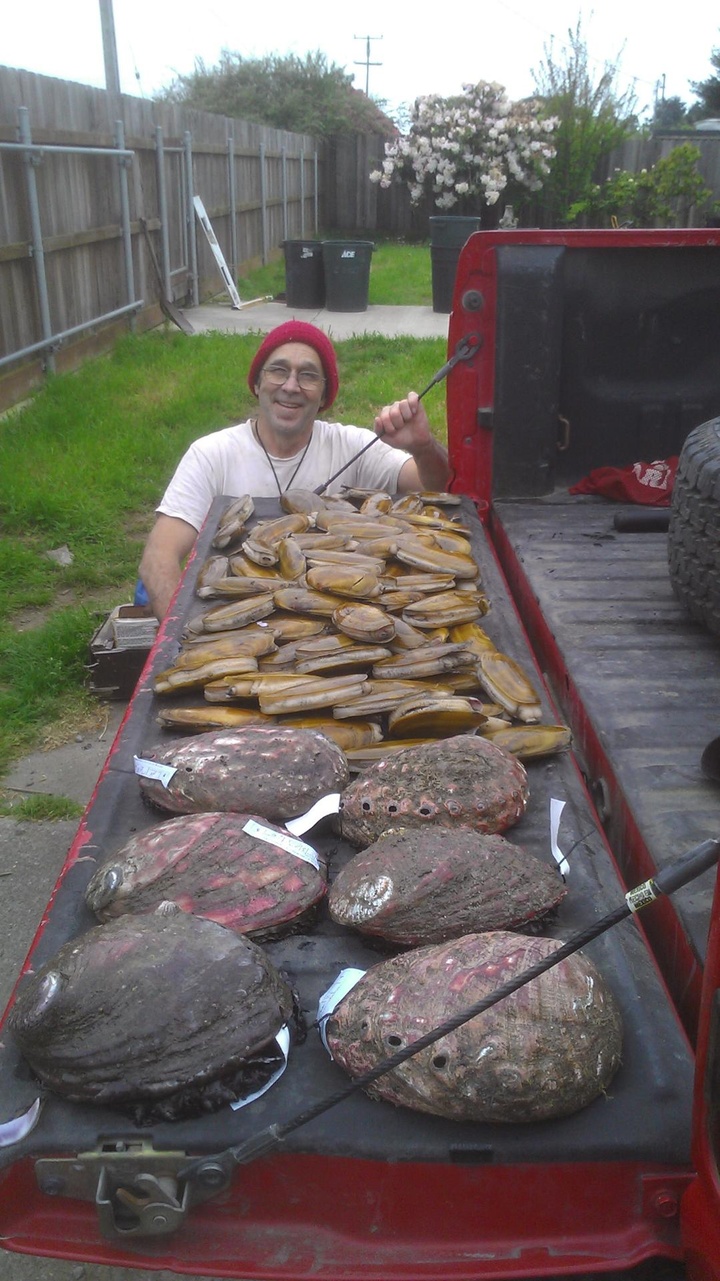 Jack England was born on the Redwood Coast in 1957 to Carl and Loretta England. He passed on November 4, 2016. He was the youngest of five sons — Jim, John, Joe, and Jerry.
Jack is survived by four children — Sarah, Justin, Nathen, Jeremiah — their spouses, nine grandchildren, four brothers, numerous nieces and nephews, and his dogs, Donner and Coco.
Jack worked hard, took care of his family and pups. He loved his grandchildren dearly. Many a conversation happened where he talked about them or showed pictures. Jack was a wonderful father, grandfather and friend.
Jack was a simple man. He was a Jack of all trades. He spent his time hunting, fishing, mushroom picking, gardening and helping others. He shared his garden veggies with family, friends and co-workers. He loved dehydrated tomatoes and several cups of coffee. If you ever went to Jack's house you were welcome. There on the mountain it was just a man and his dogs. His garden could feed a small army. If he wasn't sharing it he was canning and dehydrating his bounty.
Jack could answer any question thrown his way and if he couldn't he would find the answer. He gave great advice and had an amazing listening ear. Jack would give you the shirt off his back if it was his only one and he thought you needed it more.
He had his moments of mischief. Jack could pull a prank on you or top one you did to him. Not sure if anyone ever outsmarted him.
Many of you might know Jack as "Jack in the shack". He worked at Recology of Humboldt for 37 years. He started working there at the age of 19, back when it was called City Garbage Co. He dedicated his life to them. He was good ole Mr. Reliable. It didn't matter if he was sick, he was there. His co-workers at Recology are his second family. They can share story after story about Jack.
He is well known to all and has impacted many with his kindness, knowledge and generosity. His children invite all who know and love him to a celebration of life to be held at Elks Lodge Monday November 14 at 4 pm.
###

The obituary above was submitted by Jack England's family. The Lost Coast Outpost runs obituaries of Humboldt County residents at no charge. See guidelines here. Email news@lostcoastoutpost.com.