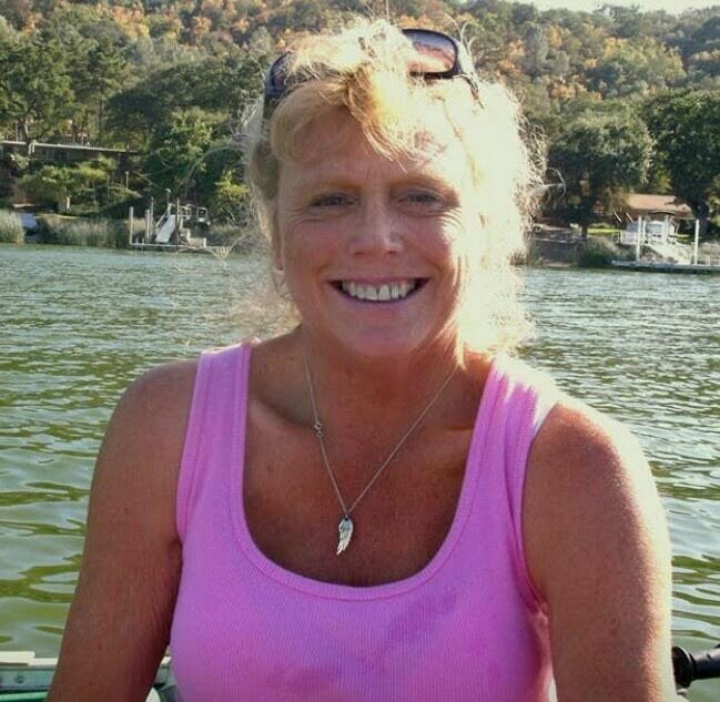 Cozette Julia Denbo.
Cozette Julia Denbo, 57, a lifelong resident of Eureka, passed away after a courageous battle with cancer, surrounded by her loved ones.
Cozette graduated Eureka High school in 1977. She then went on to College of the Redwoods, earning her AA degree and her RDA (registered dental assistant) in June 1979. Dr.Zamboni was her employer for 13 years. Some of her life long friends were made there.
Then the CR dental program put her skills to good work as an instructor. She was a medical records coder for General Hospital and then staying on at St Joseph's hospital for many years before taking a leave to care for her mother. By far, her favorite employer was Cunningham, Malone & Morton. A truly great group of people to work with.
She felt very blessed knowing that no matter how sick she was getting and how much time she needed to fight her illness, they always stood in her corner .Thank you so very much! She joked that she had TnT behind her!
Cozette had a gift for making everyone and anyone feel welcomed and at ease. Perhaps it was her loving smile and her contagious laughter- but she never met a stranger. Visiting with her grandchildren and spending time with her friends and family is what she enjoyed most. Oh, a good party. She loved a good party!
Cozette never had children of her own, but she helped raise more than a few. Adam and Robert knew first hand how big her heart really was. Her generous heart, soft voice, and quick wit are sorely missed.
She is preceded in death by her parents; Richard (Dick) Denbo and Julia Martin Denbo. Survived by her sisters; Jane Denbo of Australia, Cathy Ghidinelli of Ferndale, and Adena Bohn of Eureka.
She leaves behind her stepsons, Jeramy (Emily) and Josh(Tesia) and their children, many cousins,nieces ,and nephews. Her partner and love- Bob, his boys ;Adam (Nicole) and Robert ,close friend- Carol ,Taryn (her partner in crime) and Mattie -her loyal dog child. To her many friends and coworkers - Cozette really appreciated the support and love you gave.
A very special thank-you to Tracy -You are amazing and such a rock. Beth Abel's office and Resolution Care, we thank-you. Cozy, you were a brilliant light in our lives. We are grateful for the gift of you.
Shine on sweet lady…. A memorial celebration of Cozette will be held at Celebration Boulevard in Eureka November 19, 1:00-3:30. In lieu of flowers, please go out & be kind to one another! Coz would like that.