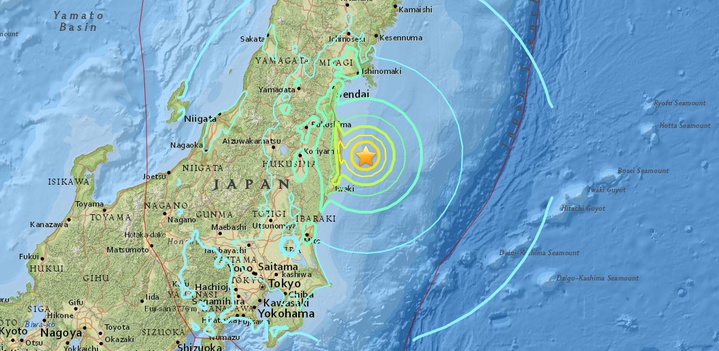 About a half hour ago a 7.3-magnitude earthquake (downgraded to 6.9-magnitude) struck off the eastern coast of Japan's Honshu island, just south of where, in 2011, a quake and its resulting tsunami killed more than 15,000 people and damaged nuclear reactors.
The USGS notes two significant aftershocks measuring 5.4 and 4.8.
While a tsunami wave measuring 1-3 meters is is possible in the Fukushima Prefecture, the US National Weather Service says the U.S. West Coast should not anticipate any wave-age.
Buzzfeed has streaming video from the Fukushima coast which you can watch below: