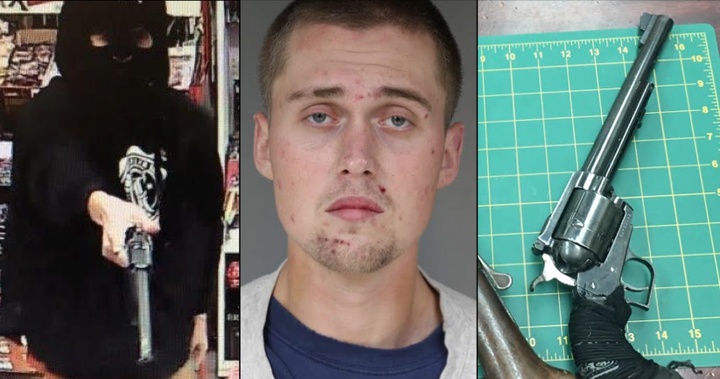 The Eureka Police Department has released more information and images related to a case involving an alleged serial armed robbery suspect (they had previously refrained from doing so due to sensitive elements of the case). More in the press release below and in this previous release:
On 11-22- 2016 at about 0800 hours, detectives with the Eureka Police Department responded to the City of Rio Dell to serve the final location listed on its search warrant associated with the string of armed robberies.

Now that the search warrant services have been completed and the case sensitive follow up has been completed, the following photographs can be released. The attached photos are of the suspect, Christian James Shepard, items seized pursuant to the search warrant services and surveillance footage from the armed robbery the night of 11-18- 2016.

This is an open investigation and anyone with information regarding this case is urged to contact Senior Detective Ron Harpham at (707) 441-4300.
PREVIOUSLY: Suspect in String of Ten Armed Robberies Arrested After Hiding From Police in the Woods