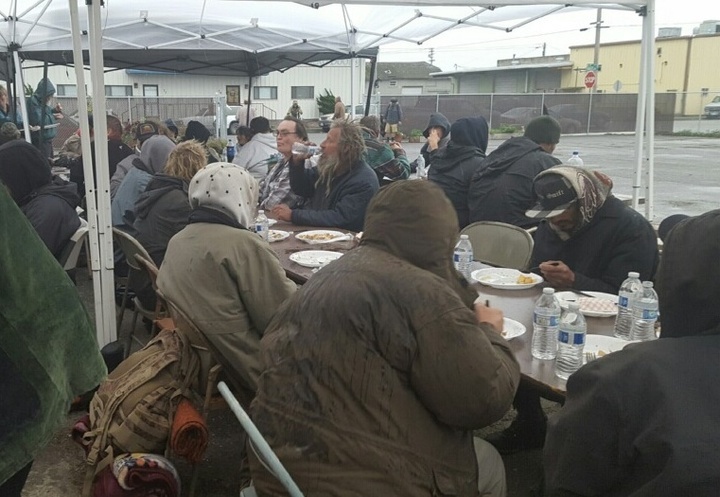 Come rain or shine, Betty Chinn has done it again.

With the help of volunteers Chinn was able to serve a traditional thanksgiving dinner to more than 250 people in need on Tuesday, for the twenty-fourth year.
The feast is typically held inside St. Vincent de Paul on Third. But this year it took place across the street where Chinn's shipping container village, used for housing the homeless, was located up until last week. Chinn calls it The Blue Angel Village and it now resides at the intersection of Washington and Koster Streets.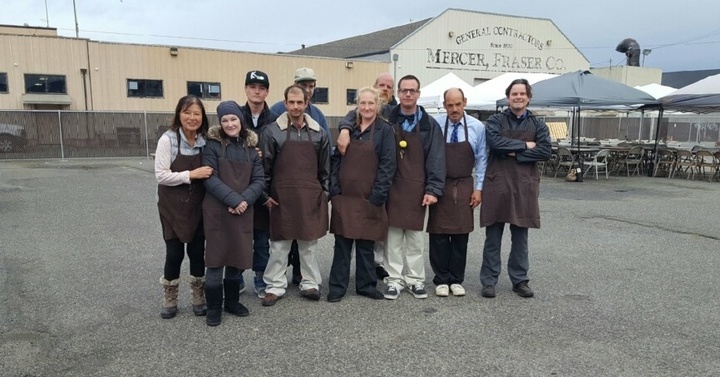 Despite the cold temperatures and wet weather, law enforcement and elected officials even showed up to help Chinn conquer the undertaking.
AAA also a played a big part in making the event possible. The company donated 300 pounds of turkey via tow truck for the third year in a row.
The dinner was a success but Chinn doesn't drop the apron there. She'll serve hundreds more at her annual Blue Angel Dinner a few days before Christmas.