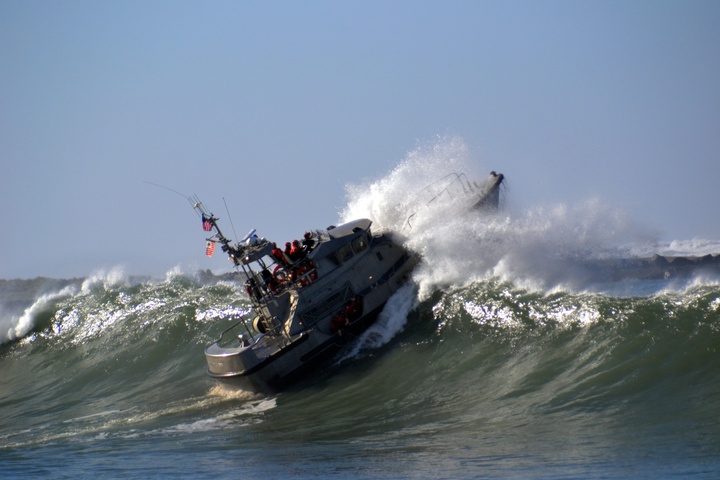 Remember that high surf warning that went out yesterday morning? Well, judging strictly from the evidence sent to us by Friend o' the LoCO Tyler Whiteside, who was out at the north jetty this morning, the crew of the U.S. Coast Guard Sector Humboldt Bay's motor lifeboat took the warning as an excuse to put their vessel through its paces.
"Crazy f__as!" says Tyler. Something like that!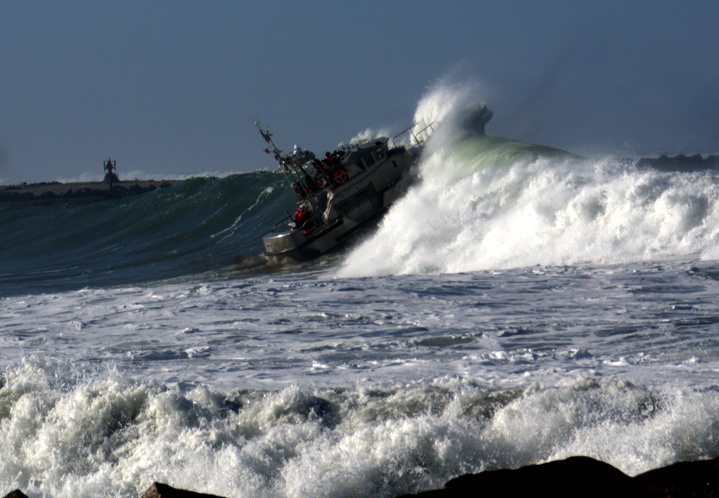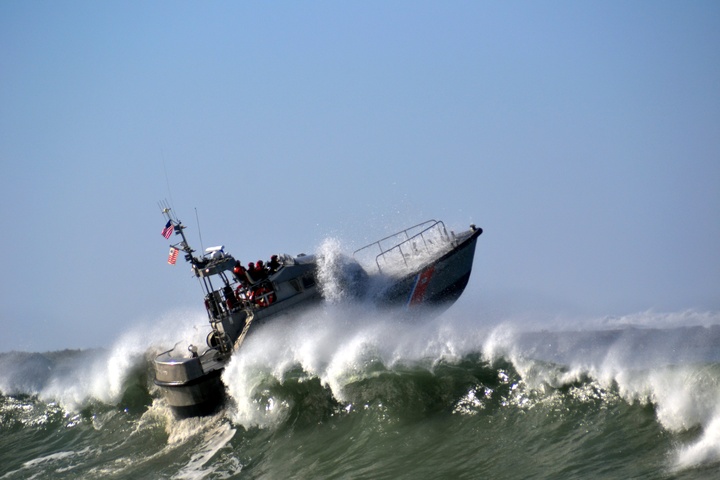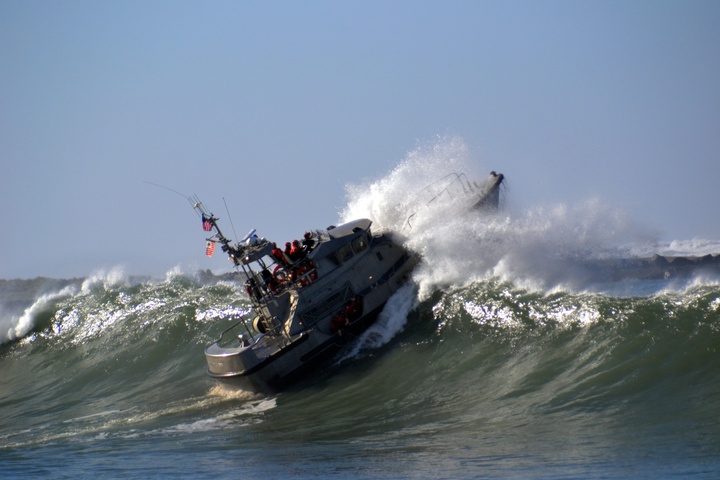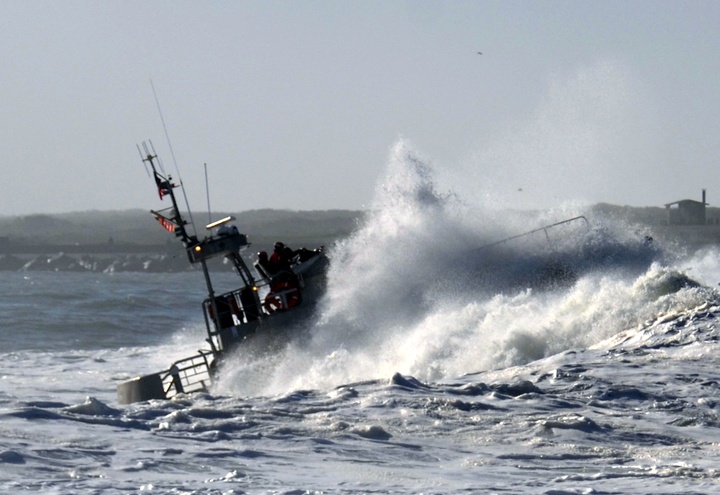 Tyler and the Coasties weren't the only people out at the jetty this morning (at a very safe distance, we hope.) Other Friend o' the LoCO Kathi Hendricks was out taking pics too, and she told us that you could see the waves breaking over the South Jetty from all the across the channel.
"It is hard to believe the size of the waves," Hendricks said. "The North Jetty is completely underwater, with a wall of water coming right up."
REMINDER: These pictures are real pretty and all, but high surf is no joke. More people than you want to count have been swept off the rocks and out to sea, particularly during conditions like these. Stay off of the jetty when the waves are pummeling it.