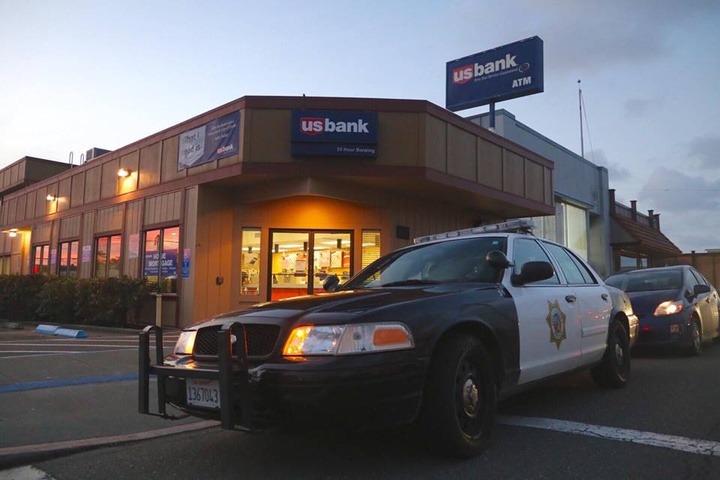 The U.S. Bank branch in Henderson Center was held up at gunpoint late this afternoon.
According to Brittany Powell of the Eureka Police Department, officers were notified of the robbery at 4:37 p.m. Not much more information is available at the moment, but police are looking for a man of thin build, about 5'6" tall, who was seen getting into a newer red sedan after the robbery. He was carrying a handgun.
The car, which had another person in it, was last seen headed northbound up F Street toward Buhne.
Numerous police agencies are searching for the suspect at the moment. We will update when we know more.