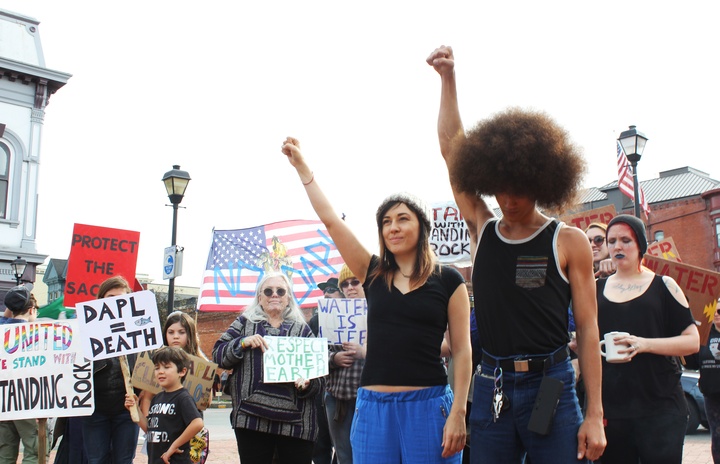 A group of about 150 people swarmed the gazebo in Old Town Eureka this afternoon to unify Humboldt County in protest of the Dakota Access Pipeline.

Protester Leonard Perry said he organized the group on Facebook under the name Water Protectors of Humboldt County.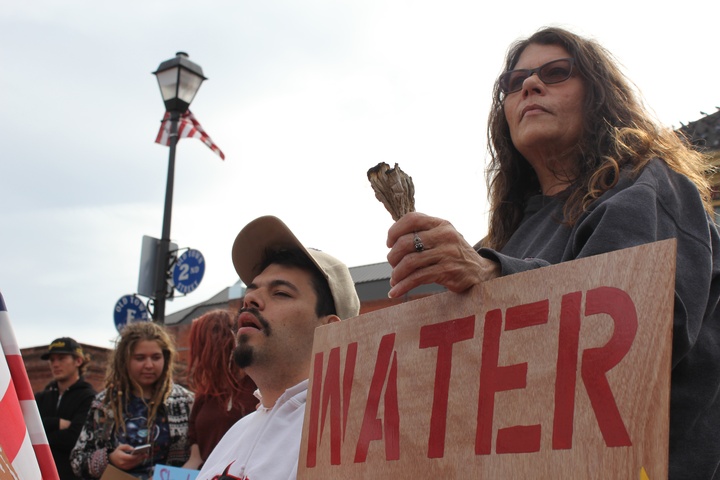 "I spent $30 on a Facebook advertisement and got it out the thousands of people in the Humboldt area," Perry said. "It's beyond my wildest expectations, I never thought this many people would show up here."
Perry said the group plans to march to the Eureka courthouse where they will pass around a bullhorn and speak out against the U.S. government's response to the Dakota Access Pipeline protests.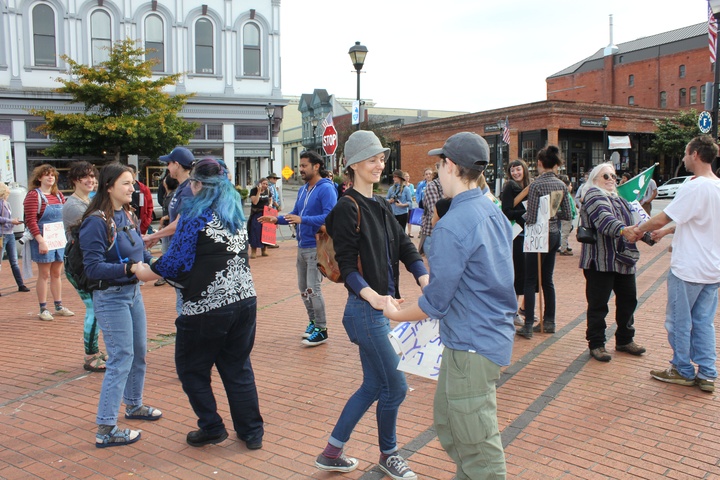 "The events going on in Standing Rock are escalating," Perry said. "You see more and more people heading out there protecting their water, and the government's response has been absolutely tyrannical. They're treating them like terrorists."
LoCO last saw the protesters marching east toward the courthouse about 45 minutes ago chanting "water is life."