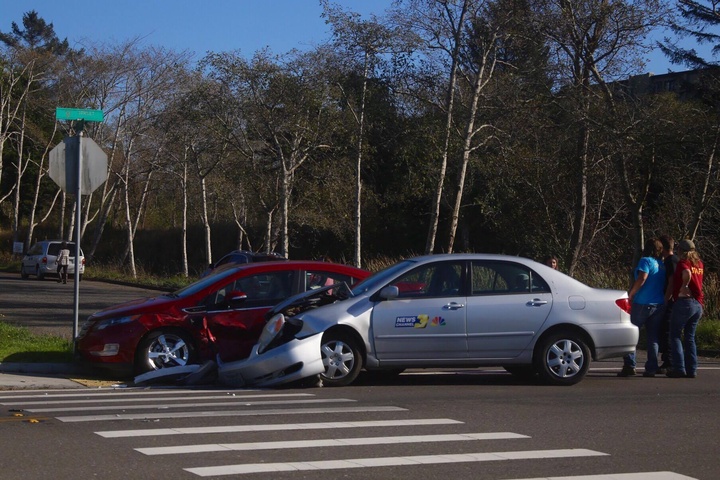 It must be a slow news day, because News Channel 3 went out and made its own news near the Humboldt County Elections Office this afternoon.
About 20 minutes ago, the News Channel 3 News Car smashed into another vehicle near the intersection of Sixth and V streets, just down the block from Election HQ.
Sixth Street is closed while tow trucks and rescue personnel clear the scene. One lane of V is blocked at the intersection.
"Be aware that there is quite a bit of traffic headed this way because of the election," Humboldt Bay Fire Squad 8174 just reported back to dispatch. "It's creating a traffic hazard."
The driver of the other vehicle — a red Chevy Volt — told the Outpost on scene that she was traveling north on V when News Channel 3 car driver failed to see her, and pulled out from Sixth, past a stop sign, heading east. The vehicles collided.
There were no injuries reported. Hazmat people were initially summoned to the scene to deal with spilled fluids, but the Outpost's Andrew Goff tells us that they have been canceled.