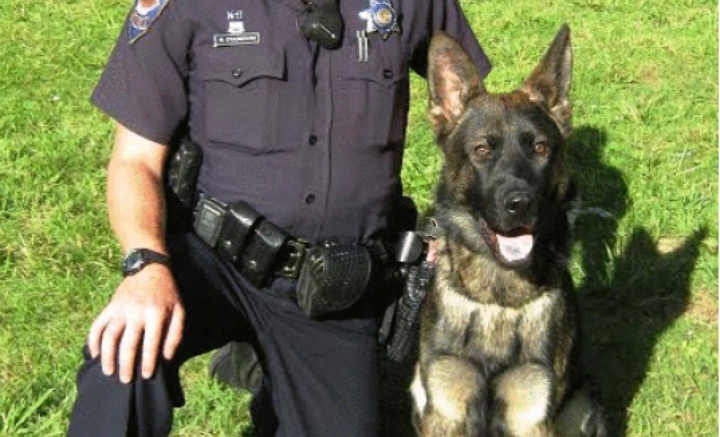 PREVIOUSLY: Stabbing at Arcata Co-op; APD Investigating
# # #
Arcata Police Department press release:
On 11/09/2016 at 11:48 am, officers of the Arcata Police Department responded to the report of a male subject who had just been stabbed in the neck in front of the Arcata Co-Op at 811 I Street. Witnesses on scene reported that the suspect, later identified as 32-year-old Justin Crumbley of Eureka, fled on foot, west from the business. Witnesses followed Crumbley to an office building at 890 L Street where he entered the business and hid.

Officers arrived on scene and quickly established a perimeter. All employees were evacuated and officers began efforts to verbally contact Crumbley inside the building. These efforts were unsuccessful and Arcata Police K-9 "Baron" responded to the scene. A small team featuring "Baron" entered the building and placed the suspect into custody without further incident for P.C. 245(a)(1) - Assault with a Deadly Weapon.

The victim, a 64-year-old Eureka man, is being treated for his injuries but is in stable condition.

Anyone with information regarding this incident is encouraged to contact the Arcata Police Department at (707) 822-2428.