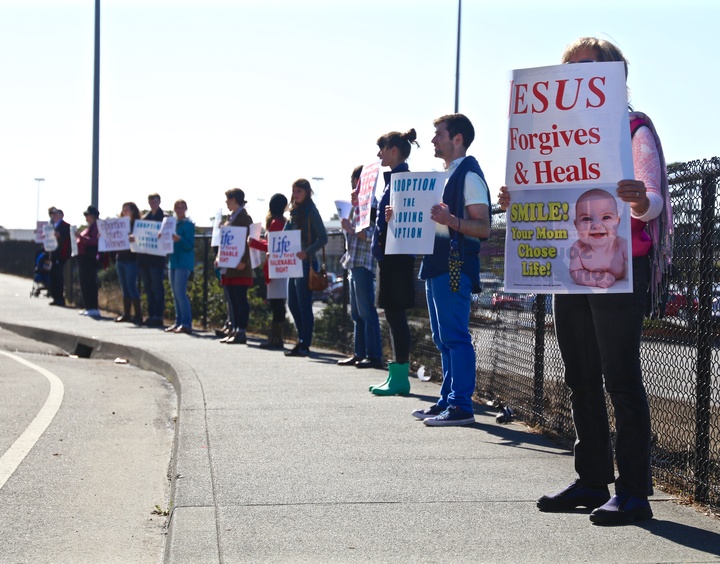 Around 30 people representing numerous Humboldt County churches gathered in front of the Bayshore Mall on Broadway Sunday afternoon sporting signs that read "Pray to End Abortion," "Lord, Forgive Us and Our Nation," and "Life: The First Inalienable Right," among other slogans.
The gathering, which attendees characterized as a prayer meeting, is part of the nationwide Life Chain event which takes place annually on the first Sunday in October and encourages individuals with a pro-life bent to get out in their communities, display anti-abortion signs and silently pray for America.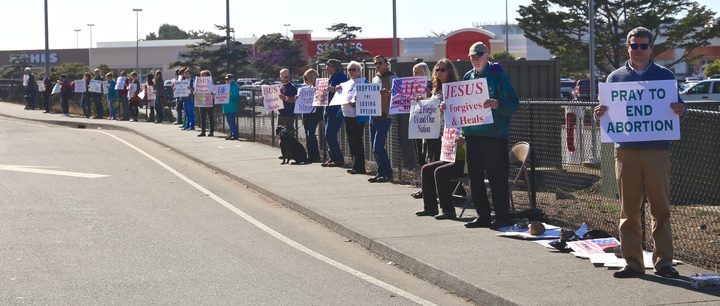 Larry McCain, one of the organizers who just retired after 36 years as the pastor of Trinity Baptist Church in Arcata, briefly broke silence to speak with the Outpost.
"We do it every year," McCain said. "It's a good thing."
Another attendee showed us that on the back of all the signs held by Life Chainers was the following passage from II Chronicles:
"If my people, who are called by my name, will humble themselves and pray and seek my face and turn from their wicked ways, then will I hear from heaven and will forgive their sin and will heal their land."