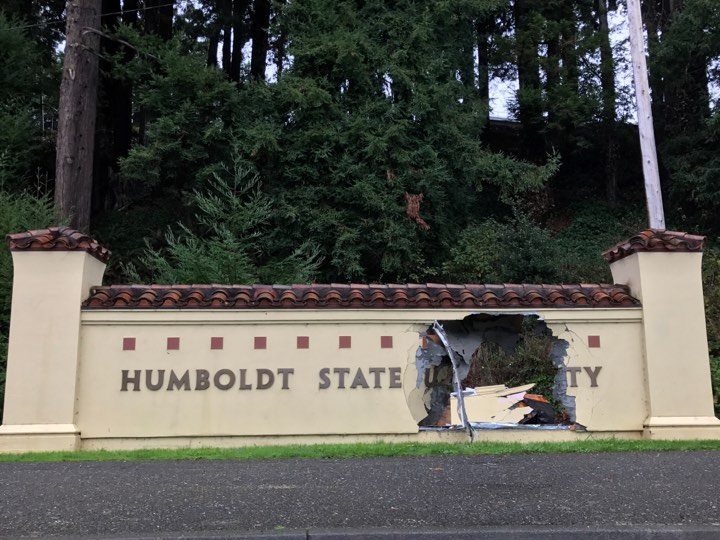 A car plowed straight through the Humboldt State University entrance sign at LK Wood and Sunset during the night.
From the angle, it appears that the driver barreled down Sunset through the three-way intersection, forging a new road into the campus rather than turning on LK Wood.
Reader Andrew Latreille happened to drive past at about 7:30 this morning, as a tow truck pulled the car out from the sign.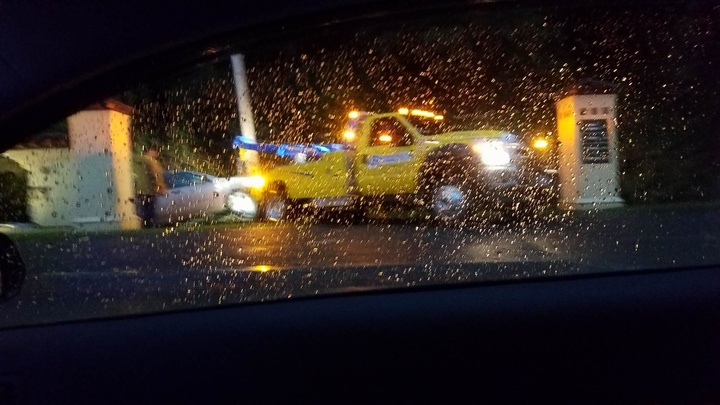 The university's "mission-style" signage occasioned some controversy a decade ago, when the structures were erected in the middle of summer break, but the signs have since become an iconic part of the campus. Two years ago, on the eve of Halloween, protesters spray-painted another of the signs to protest the firing of a popular staff member.
We'll update when we know more.