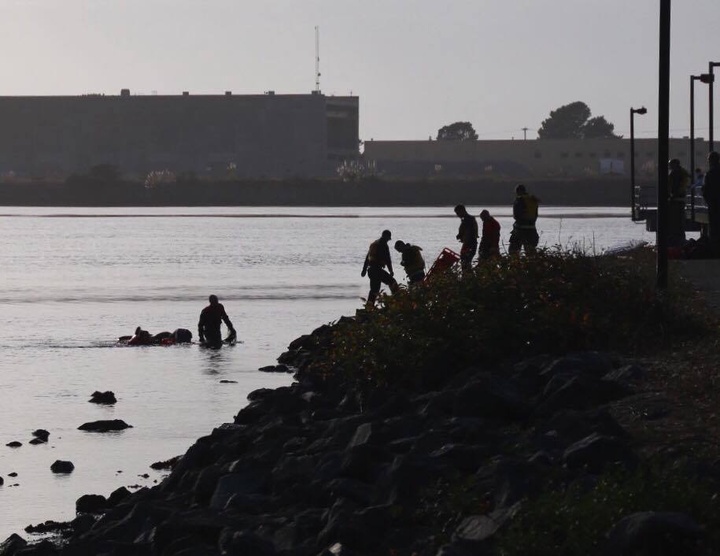 A woman jumped into Humboldt Bay near the Del Norte Street pier this afternoon at around 5 p.m., prompting a large-scale rescue operation headed by Humboldt Bay Fire and the Eureka Police Department.
The woman had swum out about 100 yards by the time personnel arrived at the scene. Two Humboldt Bay Fire rescue swimmers deployed to reach her. They were able to recover her and bring her back to shore within a few minutes.
Deputy Fire Chief Bill Reynolds tells the Outpost that the woman — who was in the water for a little over 10 minutes — was very cold, but seems to be OK. She is now being transported by ambulance to the hospital.
Numerous Humboldt Bay Fire units were tied up during the incident. Arcata Fire sent engines down to cover the Eureka area while the emergency was underway.