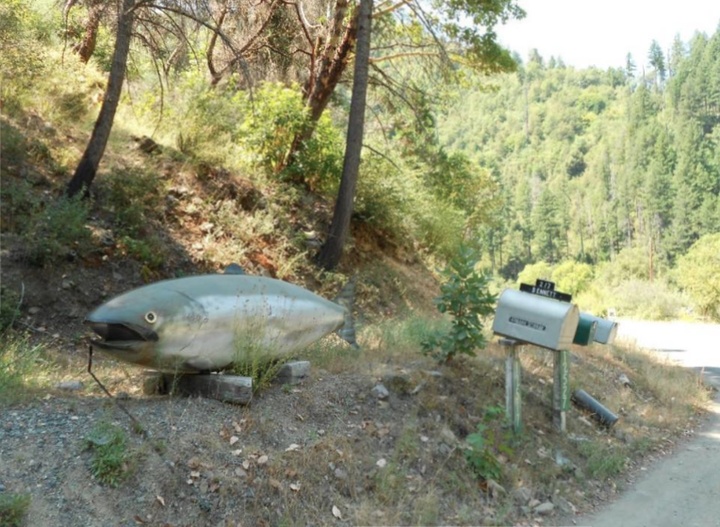 Gone fish
For the last 15 or so years, a 12-foot-long metal salmon sculpture has guarded the Crapo Creek Bridge on the Salmon River Road near Forks of the Salmon. That is until this weekend when it was fishnapped.

According to Lyra Cressey of the Salmon River Restoration Council, the sculpture was crafted by the community's now-retired Fire Chief and it "has served as an emblem of our community's connection to and care for the Salmon River's imperiled fisheries ever since."
"Our small community is extremely distressed by the loss of this iconic object," Cressey said.
Tipsters told community members they saw that sculpture on the lumber rack of a dark colored pick-up near Giuntoli Lane over the weekend. If anyone has any information, please email SRCC.