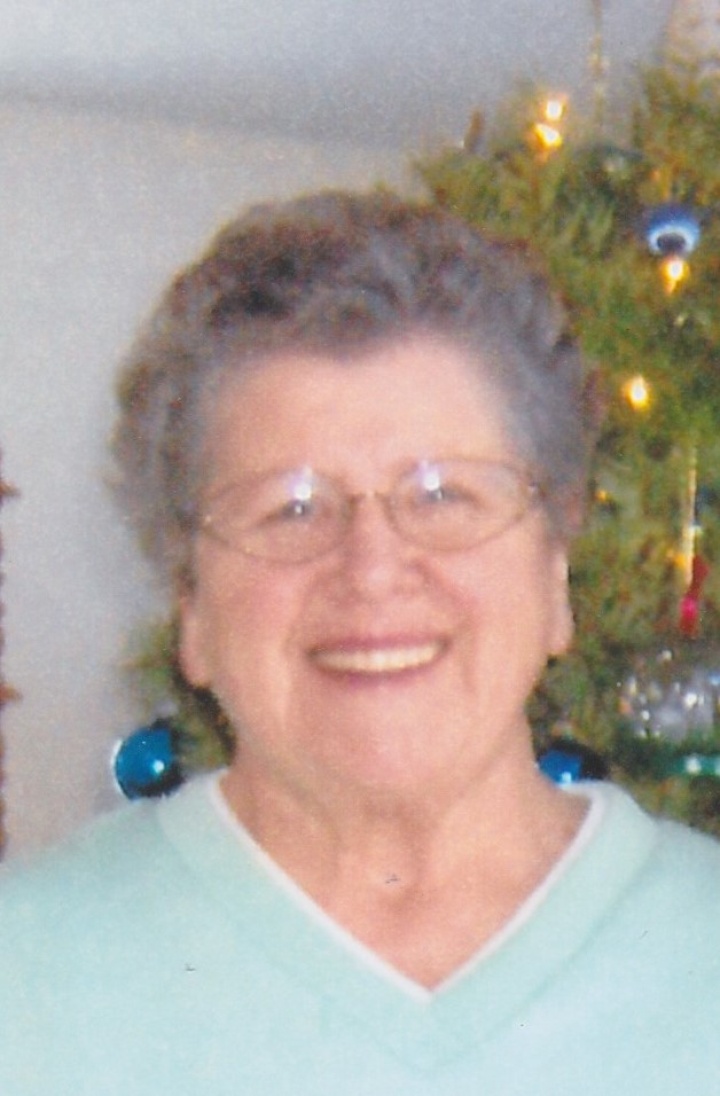 Patricia Lee (Bernhardt) Lewis (Pat or Patsy), passed away from the advanced stages of lung cancer on September 28th, 2016 in McKinleyville.

Pat was born in North Bend, OR, on December 1, 1938. She was the daughter of Louis and Virginia (Burbach) Bernhardt; the oldest of 3 girls. She attended Siuslaw High School in Florence, OR, and graduated in May 1956.
Pat met Arthur Lewis in Astoria, Ore. at the USO Club where she was a Hostess and he was in the Navy. He later joined the Air Force. On April 18, 1956, they were married. He then went overseas for 18 months.
For the next 17 years, she was an Air Force wife and stay at home mother to Steve, Mike, and Lisa. The greatest joy in her life was being a mother.
When Art retired from the service in 1973, they moved to Eureka where he commercial fished with his father-in-law. In 1976, he went to work for Lumberjack Enterprises at Humboldt State University.
Pat was very involved in her childrens' activities — from Cub Scouts to Boy Scouts and Girl Scouts and many school PTAs, sports and activities.
In 1979, she discovered Genealogy and spent the rest of her life researching family history. She came from a long line of pioneers in the Siuslaw Valley, whose names exemplify the Pioneer Spirit: Morris; Holverstott; Burbach; Nordahl; Bernhardt.
Patricia is survived by her husband of 60 years, Arthur Lewis; son, Steve Lewis of Glendale, Ariz., and his wife Elizabeth, and sons Steven and Nick; son, Mike Lewis of McKinleyville; and daughter, Lisa Lewis of McKinleyville; her sisters, Alice Bernhardt Griffin of Albany, Ore., and Judy Bernhardt Wolff of Richland, Wash.; and her many, many cousins that she loved.
She is predeceased by her mother, Virginia (Burbach) Bernhardt, and her father, Louis Bernhardt. In lieu of flowers, donations may be made to your favorite charity or Hospice. In her memory and spirit, have lunch with a friend.
A Celebration of Life will be held at the Eureka First United Methodist Church in Eureka on a date to be determined.
Patricia will be buried in her home town of Florence, Ore. on October 7th, 2016. A family graveside service will be held at Pacific Sunset Cemetery at 4pm at 2765 Kingwood St, Florence, Ore. Following that service, a gathering for all friends and family will be held at the Florence Senior Center at 1570 Kingwood St. Florence, Ore. 97439.
###

The obituary above was submitted by Pat Lewis's family. The Lost Coast Outpost runs obituaries of Humboldt County residents at no charge. See guidelines here. Email news@lostcoastoutpost.com.