PREVIOUSLY:
###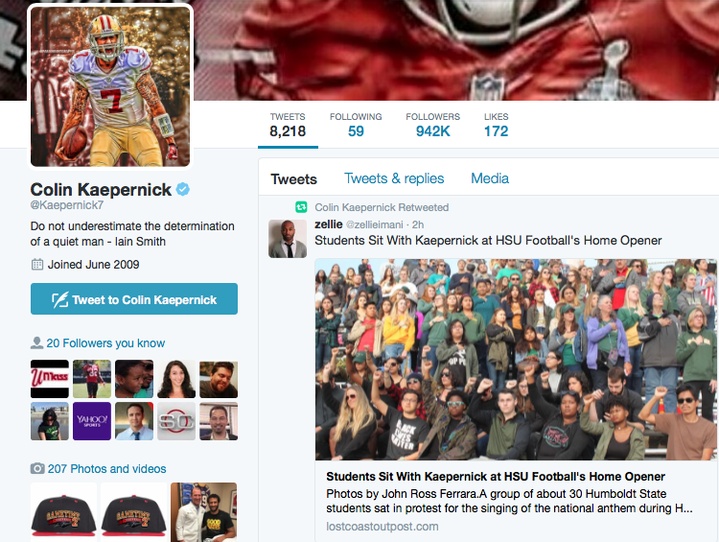 NFL quarterback Colin Kaepernick and several other notable black lives matter activists paid respect to the Humboldt State student protesters who sat during the national anthem at yesterday's football game.
The few dozen students triggered an avalanche of praise and backlash on social media, after their story gained widespread attention on local and national levels.
Drawing inspiration from the 49ers quarterback, the students sat and raised their fists defiantly during the national anthem in hopes of igniting conversation about racial equality at HSU.
Prominent black lives matter activists like New York Daily News reporter Shaun King, blogger Zellie Imani and Kaepernick himself took to social media to share the students' story.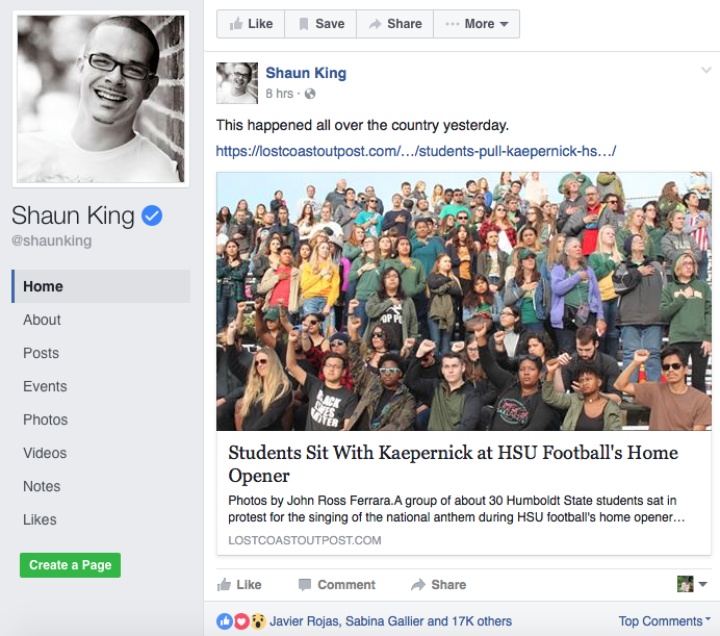 Event organizer and HSU student Malcolm Chanaiwa said he was happy with the attention the protest generated before the game. But the critical race, gender and sexuality studies major undoubtedly had no idea the small protest would make national headlines.
As of this morning, LoCO has been alerted that ABC7 News in San Francisco also plans to run the students' story later this evening.

It seems that the protest, which began as a humble Facebook group, has landed HSU at the epicenter of a widespread movement that occurred on campuses throughout the county yesterday.
Based on what Chanaiwa said yesterday, this will likely become a reoccurring theme at HSU home games.
"I'm really happy with the turnout," Chanaiwa said at yesterday's game. "So depending on how the reaction goes within the next couple of days, we might be able to do the same thing at the next game, and the next game, and the next game."