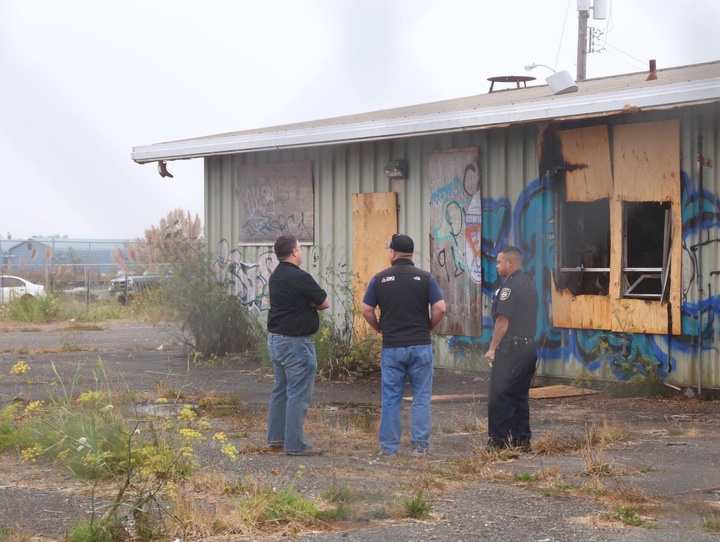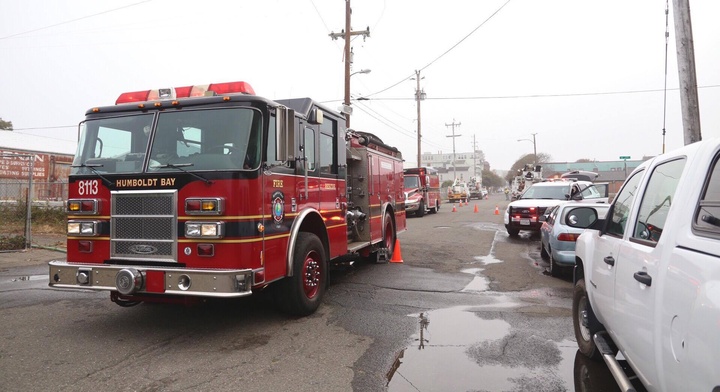 Shortly before 9 a.m. Monday Humboldt Bay Fire responded to a fire inside an abandoned Eureka building owned by the North Coast Railroad Authority. The blaze, which was quickly extinguished, was likely the result of a careless warming fire set by transients who have been living in the building, according to HBF Battalion Chief Kent Hurlbert.
Witnesses told Hurlbert that as many as 15 people have been living in the graffiti-and-plywood-festooned building. When firefighters arrived, one man was still inside. He was briefly detained by the Eureka Police Department but, with no charges to hold him, officers quickly released him.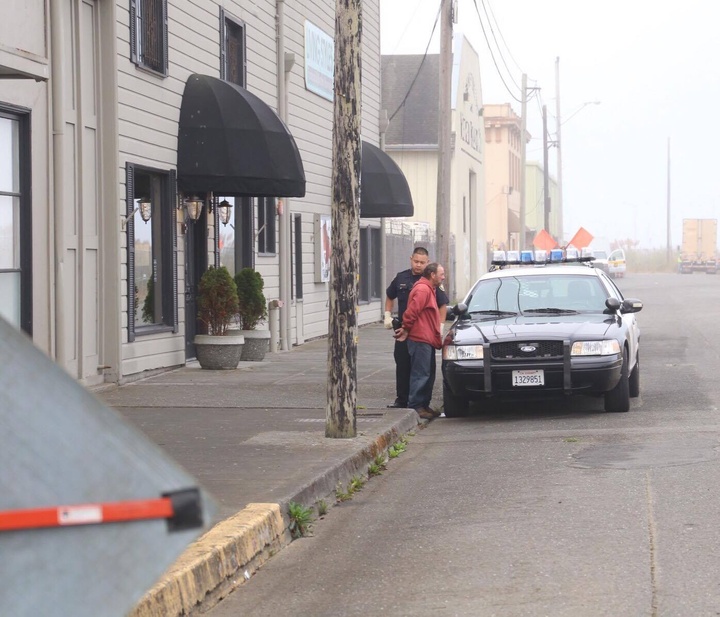 Humboldt Bay Fire Chief Bill Gillespie tells the Outpost's Andrew Goff that a number of people were seen fleeing the scene before firefighters arrived. The NCRA, a state agency, hasn't used the building for close to 20 years, he said. It sustained minor damage.
"We likely will be here again until the property owner takes responsibility for it," Hurlbert said.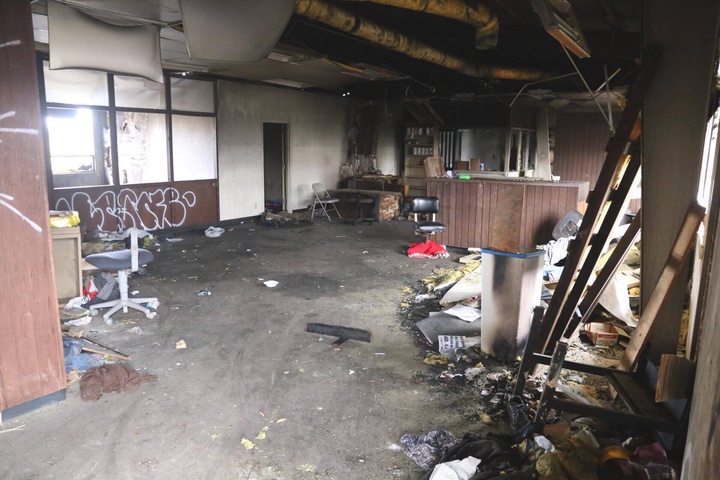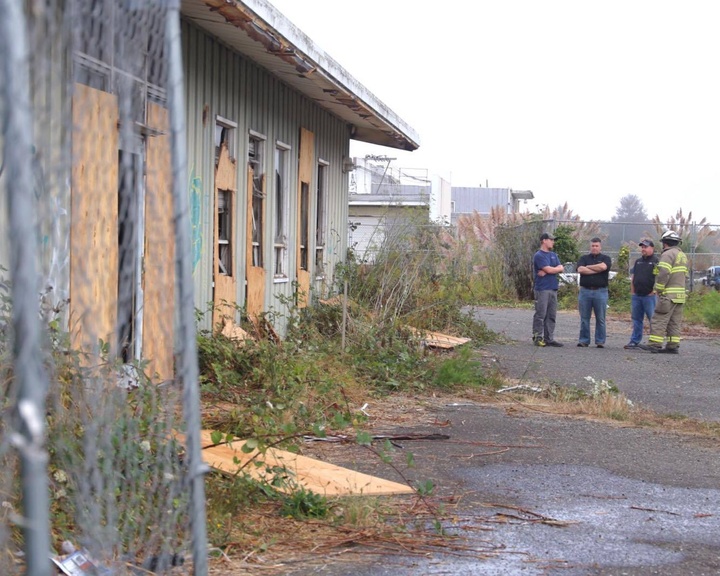 UPDATE: Humboldt Bay Fire press release below:
On September 19, at approximately 8:33 AM Humboldt Bay Fire responded to a commercial structure fire at Second and A Streets. The first arriving units found smoke coming from the roof of a vacant rail yard building at the location, and fire coming from windows on the west side of the building. Bystanders reported as many as a dozen people seen exiting the building prior to fire department arrival. While forcing entry into the building, fire personnel located a male occupant just inside the building. The uninjured occupant was directed out of the building. Crews attacked the fire, which consisted of trash and furniture, and controlled the fire within 15 minutes. Crews ventilated the building to remove smoke, and conducted a thorough second search to confirm no other persons were inside.

Two engines, one squad, one ladder truck and two chief officers responded to the fire. Arcata Fire Protection District assisted by helping provide coverage of Humboldt Bay Fire jurisdiction with an engine and Battalion Chief.

No firefighter injuries were reported. Damage to the structure was minimal. The fire was the result of transient activities within the building, and burned rubbish inside. The cause is undetermined.


The building was not currently in use, was boarded up, and supposed to be vacant. Humboldt Bay Fire reminds our community to make sure to keep buildings secure. Be watchful for unauthorized entry into buildings or activity around them. Keep weeds, rubbish and trash cleared.