Annie Stewart passed away peacefully in her home in McKinleyville,on July 2016 at the age of 84.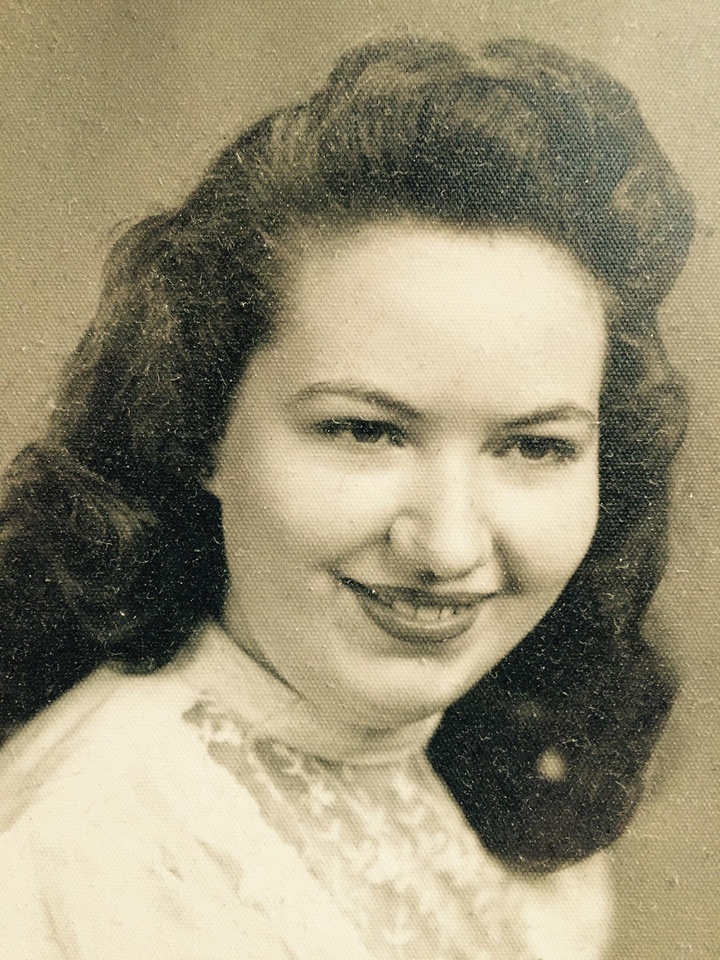 Annie was one of the first graduates of the College of the Redwoods nursing program. She loved being a nurse and was always ready to jump in for whatever was needed – a quick joke to make someone smile, heartfelt comfort to a person in distress, or serious focus to save someone's life. She was a RN at Mad River Hospital for 35 years before retiring in 2013.
Annie was a funny, generous, caring and strong woman who lived her life with faith, dignity and humility. She will be missed dearly.
Annie was preceded in death by her beloved husband Billy K. Stewart, her parents William Moulton and Gertrude Varner, her infant daughter Michelle, her son James Michael Blythe, her sisters Norma Varner Rowley Hilton, Irene Varner Brewer Garner, Mary Varner Roller, Frances "Puzzy" Varner Patterson, and her brothers Carl Varner, Gene Varner, Marcel Varner and Duane Varner.
Annie is survived by her sons Robert Steven Parks and William Dean Parks, granddaughters Jennifer Blythe Hilton and family, and Patricia Frick.
She is survived by nephews Terry Patterson and wife Francine, Danny Roller, Wesley Roller, nieces Frances Rosley Engleman Batson, Cindy Varner Rog and husband Richard, Ivanell Rowley Meek, Cheryl Anne Cork and husband Ken, Jan Roller, Molly McCay, Janice Cagle, David Smilt, Debbie Smith Gatwood, Jon Varner, Pat Varner, and Susan Varner.
She is survived by many great nieces and nephews, including Michelle Engelman Berns and Kristi Patterson.
Annie is also survived by many friends in her lifetime who she considered to be family: Tom and Kathy Minckler, Karen and Bruce Baker, Payten Rae, Bryan Sickafoose, Mark Konkler, Chris Berns, Sagonna Teagarden, Virginia Ramsey, Chuck Clark, and her entire church family of the Wesleyan Church of the Redwoods.

A celebration of her life will be held September 3 at 11 a.m. at the Wesleyan Church of the Redwoods, 1645 Fischer Avenue, McKinleyville. A potluck lunch will follow. Please bring a story and/or photograph of Annie if you'd like and a dish to share.
###
The obituary above was submitted by Annie Stewart's family. The Lost Coast Outpost runs obituaries of Humboldt County residents at no charge. See guidelines here. Email news@lostcoastoutpost.com.