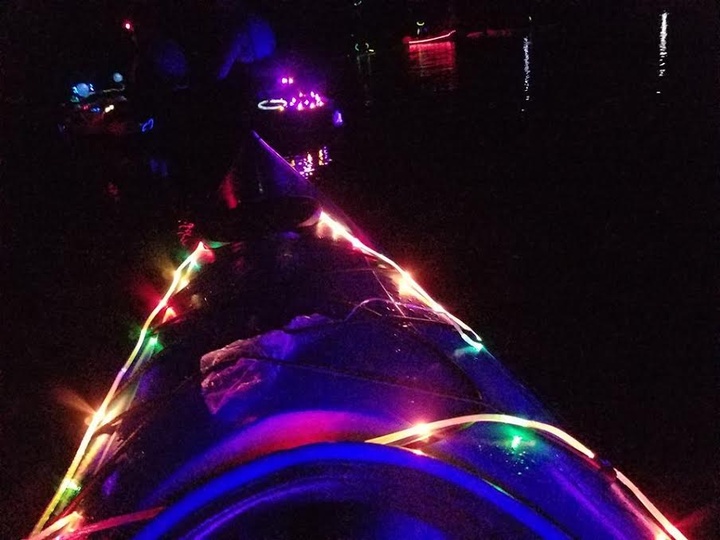 A group of kayakers and stand up paddlers transformed Big Lagoon into what looked like a giant disco ball last Friday night. The inaugural event was organized by, Kayak and SUP Party Humboldt in celebration of the harvest moon.

Kayak and SUP Party Humboldt was born from the original group, Bike Party Humboldt. Started about a year ago by Gaela Mitchell, Bike Party Humboldt describes themselves as "a group of crazy biking fools who organize monthly themed nighttime bike rides in different ares of Humboldt County." Decked out in lights, eccentric costumes, and accompanied by music, the rides look like a mini parades going through town.

This month, long-time Bike Party participant, Justin Fricker, decided to bring the party from the streets to the water. "In the spirit of Bike Party Humboldt, we wanted to try something new. An aquatic adventure for local paddlers with luminating flare," exclaimed Fricker. Both Bike Party and Kayak and SUP Party events are open to anyone and everyone and offer a healthy alternative for a night out instead of the same old bar scene. There's no underlying purpose or cause to raise awareness for, its purely for the sake of fun.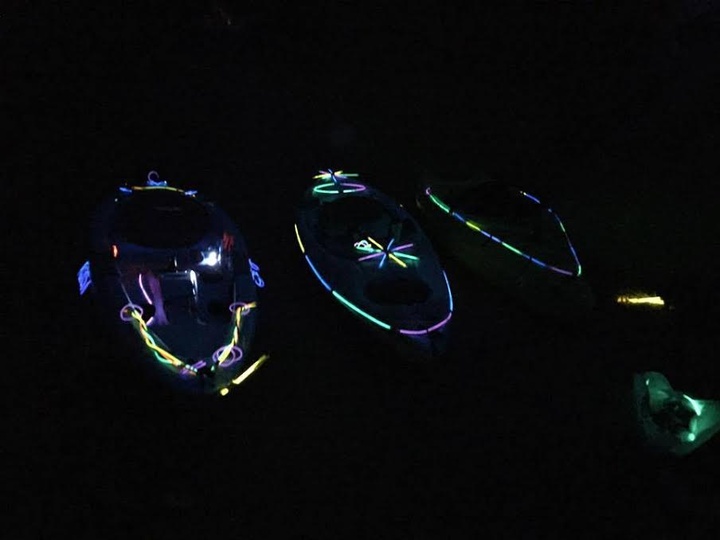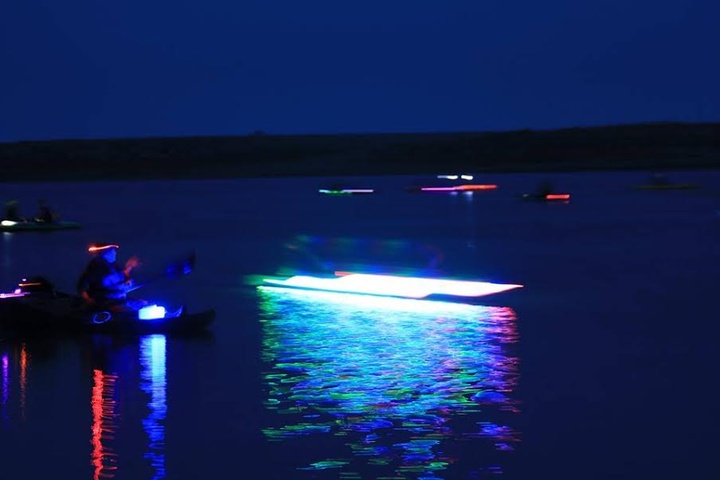 At dusk on Friday September 16th, about 45 people took to the water, with christmas, LED lights, and glow sticks covering their water crafts. The paddle attracted people from as far as Petrolia and Oregon. "The positive, fun-loving crew hosted a cool night out. A paddle party adventure," stated participant Stephanie Strasser Goldstein.
"The response was so positive that we plan to hold future events for our local paddling community," stated Fricker. It's not official yet, but rumor has it the next night paddle will be October 14th on Humboldt Bay, along the Eureka Waterfront near Woodley Island. For more information check out the Kayak and SUP Party Humboldt FaceBook page HERE.