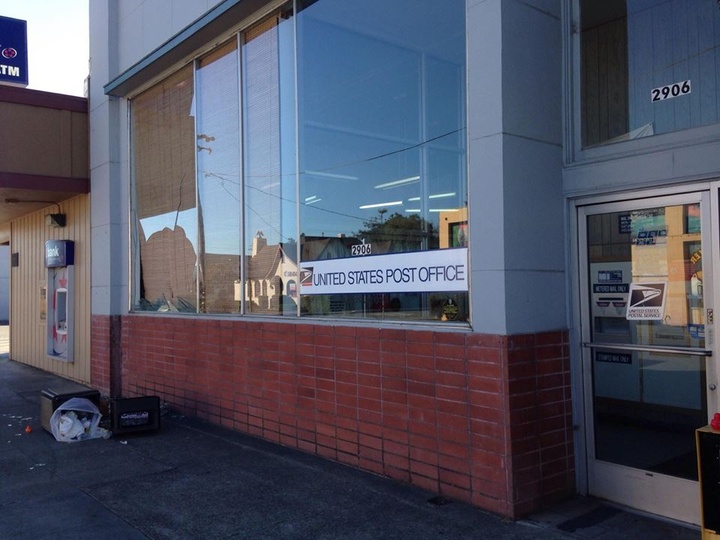 A man was arrested for heaving a garbage can into a Henderson Center U.S. Post Office window around 3:45 p.m.

Sarah Poling, an employee at a nearby pet store, said she saw the man smash the post office window before attempting to shatter the window of an adjacent restaurant with another trash can.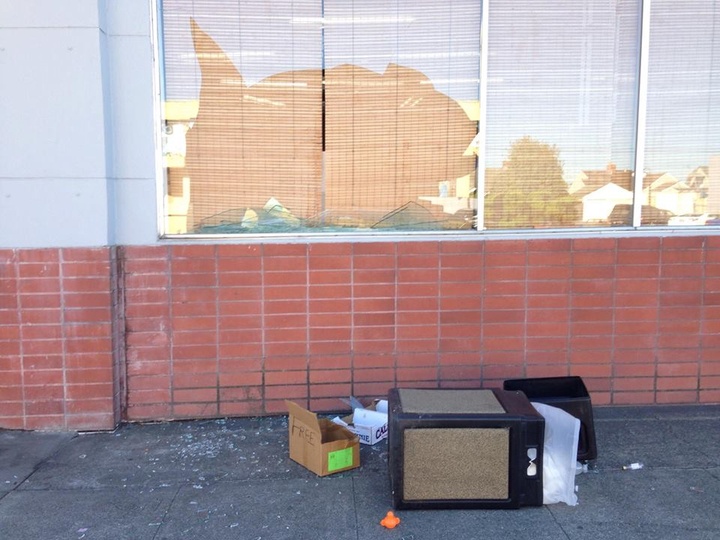 "A homeless looking guy with a backpack on beelined it that way, picked up a trash can, and [threw it into the post office window,]" Poling said.
Poling's co worker Michael Flores said he followed the suspect down the street until Eureka Police Department officers located him and made an arrest.
"I heard a smash sound and came outside to see what was going on," Flores said. "I saw the garbage can and all the broken glass. Then he grabbed that trash can and threw it at the restaurant window, but he was unable to break it; so he started kicking and punching at it but still couldn't break it."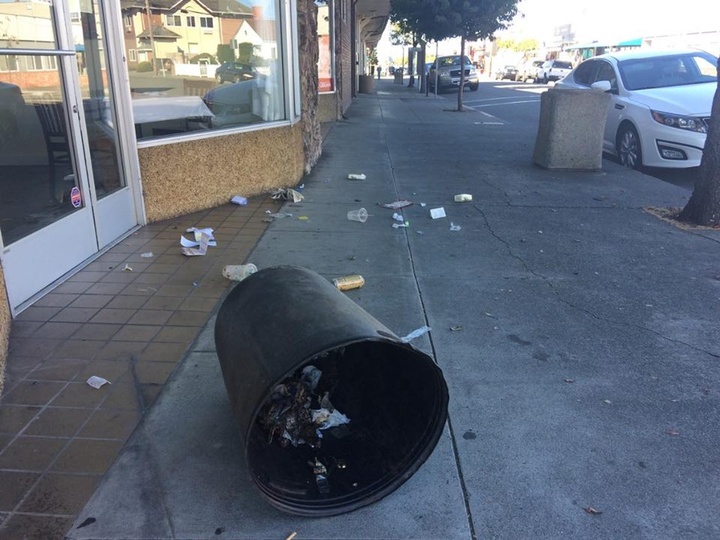 Flores said the man continued walking westward toward Henderson and C Streets where he was arrested by EPD.

Officers were not on scene where LoCO arrived, but could be heard later on the scanner requesting information for 24-hour glass-replacement services.
Video of the arrest by Michael Flores.