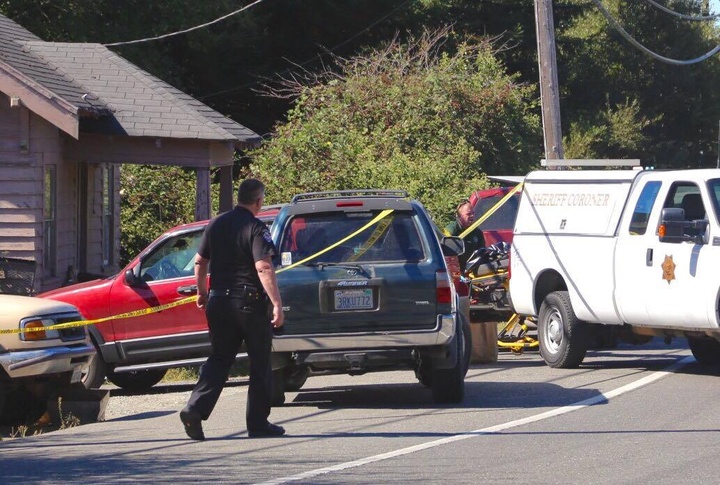 UPDATE: 3:19 p.m.: Students at Bridgeville Elementary School, which had been put on lockdown earlier today, were released to their parents not long ago while a Humboldt County Sheriff's Deputy guarded the gate to the school.
###
UPDATE, 2:20 p.m.: Fortuna Police Chief William Dobberstein tells the Outpost that the suspect is believed to be acquainted with the victim, who has yet to be identified. Officers believe the suspect used a revolver or other type of handgun. No weapon was found at the scene.

Dobberstein also tells the Outpost that law enforcement has identified a suspect but is not releasing his identity as they actively search for him. The only descriptor mentioned on scanner traffic was curly hair. The suspect was driving a white Dodge Caravan, Dobberstein said.
###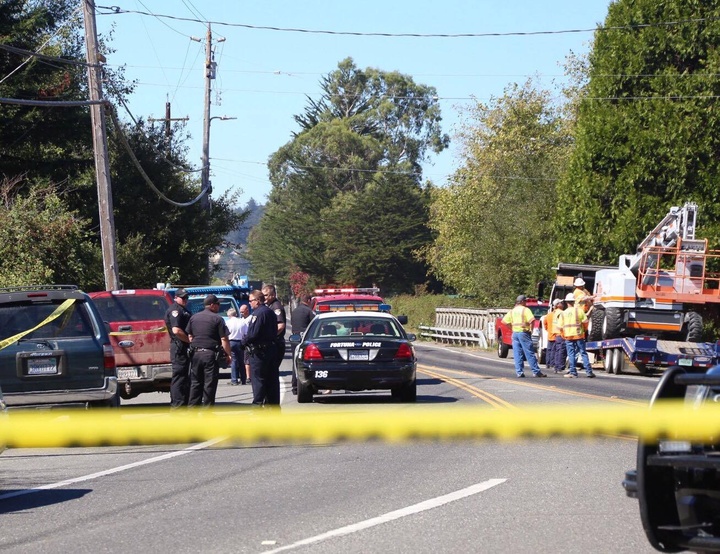 UPDATE, 1:38 p.m.: Sgt. Charles Ellebrecht of the Fortuna Police Department spoke briefly with the Outpost moments ago. He said only that the police department is not providing any addition information at this time.
Rohnerville Road is closed between Redwood and Newburg, reports the Outpost's Andrew Goff.
###
A man was shot on Fortuna's Rohnerville Road this afternoon. He succumbed to his injuries shortly thereafter.
Police and rescue personnel were summoned to the scene — on Rohnerville between Senestraro and Loop Road — at around 12:45 p.m, according to scanner traffic and the Fortuna Police Department's dispatch map. The call was originally for shots fired; police arrived and quickly located a male victim. The man was declared deceased within 10 minutes.
Witnesses told police that a person fled southbound on Rohnerville after the shooting, according to scanner traffic.
The Outpost has received word that at least one Fortuna-area school is on lockdown. Bridgeville School has also been placed on lockdown in connection with the incident. Traffic on Rohnerville Road is being controlled.
A reporter is heading to the incident. We will update when we know more.