Good morning Ladies and gentlemen, it is my pleasure to welcome you aboard this Cessna T337 Aircraft. My name is Delia Bense-Kang and I will be your tour guide for today's flight along the North Coast from Eureka to Shelter Cove. Today's flight has been generously donated by LightHawk and pilot Steve Bowser. Please sit back, relax and enjoy our flight.

As we take off we will glide over the City of Eureka, Woodley Island, Indian Island, and Humboldt Bay.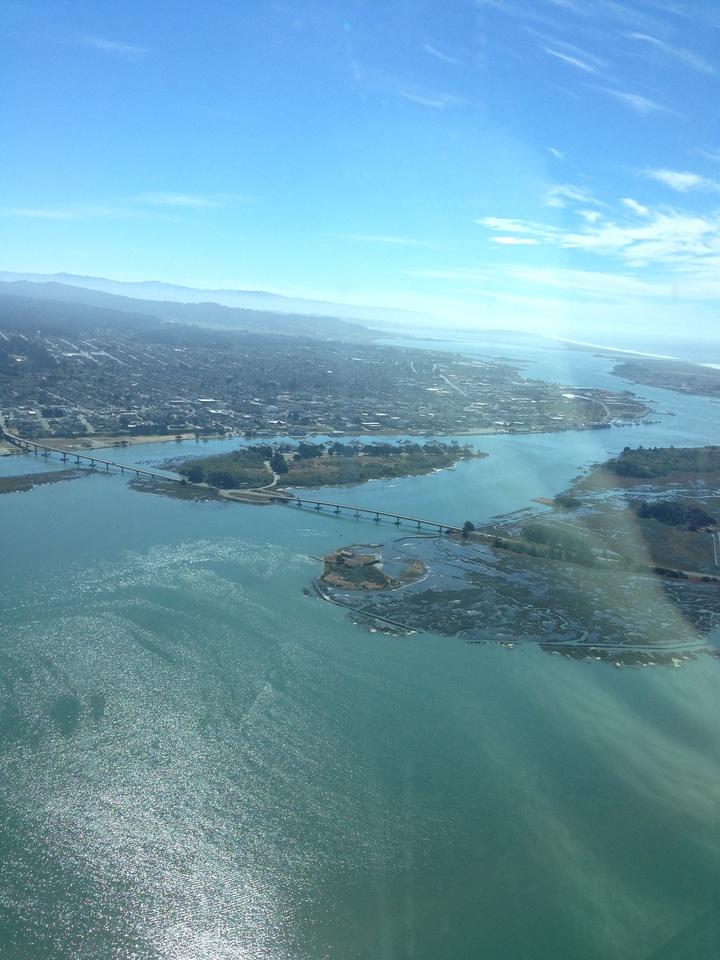 Now reaching our cruising altitude, you will notice the South Humboldt Bay State Marine Recreational Management Area. Characterized by intertidal mudflats and eelgrass (Zostera marina) beds, the South Humboldt Bay SMRMA is perhaps one of the most unique of Humboldt's MPAs. The area is an important nursery for marine and estuary fishes, including halibut, salmon, stag horn sculpin, surf perch, leopard sharks and rays, as they use this habitat for foraging, breeding, or transit between freshwater spawning grounds and the sea. Millions of migratory birds rely on this area along the Pacific Flyway and more than 200 bird species, including 80 kinds of water birds and four endangered species, regularly feed, rest, or nest on the refuge or other areas around the bay. Nearby, Hookton Slough offers boat launch access for kayaking and paddle boarding. Gaze at the meadows of mud-covered eelgrass and maybe catch a glimpse of a fish or crab that calls this area home.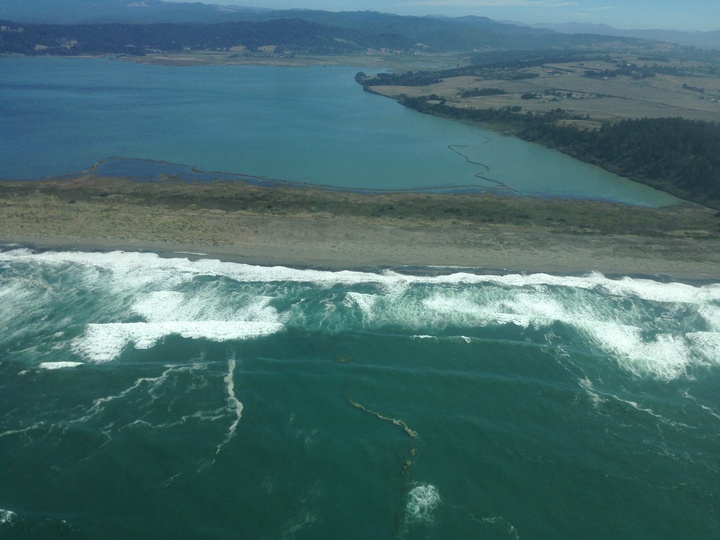 Our next view is of the Lost Coast Headlands. This area, along with Trinidad Head and Lighthouse Ranch, are existing U.S. Department of the Interior lands under consideration to be added to the California Coastal National Monument. If you are looking for a place to hike, bird watch, roam through fields of wildflowers, or beachcomb, the headlands are highly worth a visit.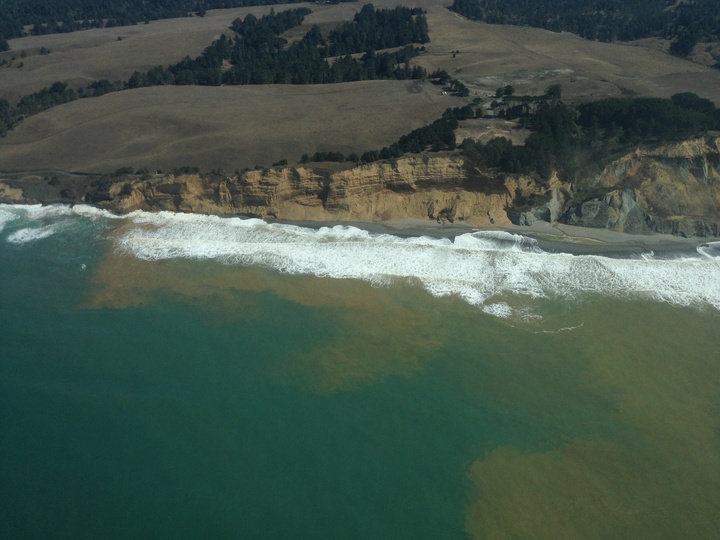 We will now fly over the westernmost point in the continental United States, Cape Mendocino. The giant haystack looking rock right off the cape is Sugarloaf Island. Sugarloaf is a "special closure," a California Department of Fish & Wildlife MPA designation for areas deemed extremely important for seabirds and marine mammals. In this case, the island provides crucial breeding grounds for cormorants, black oystercatchers, tufted puffins and other bird species. If you are visiting Cape Mendocino it is likely you will see some of these birds, along with seals, whales, and even windsurfers!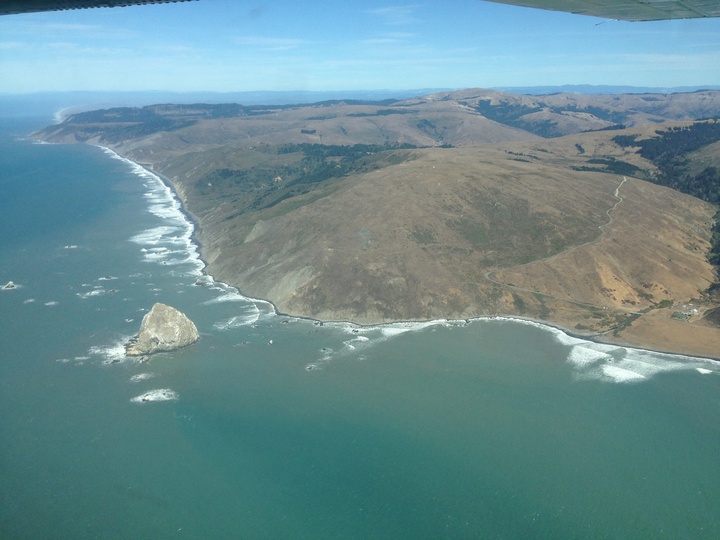 Now officially along the Lost Coast, our next view is of Sea Lion Gulch State Marine Reserve. One of the more difficult marine protected areas to reach, Sea Lion Gulch is worth every step of the half day hike it takes to get there. Starting from the Mattole trailhead, you will traverse rocky outcroppings, hop across creeks, and pass Punta Gorda Lighthouse. Make sure to double check the tides as some places are impassable at high tide.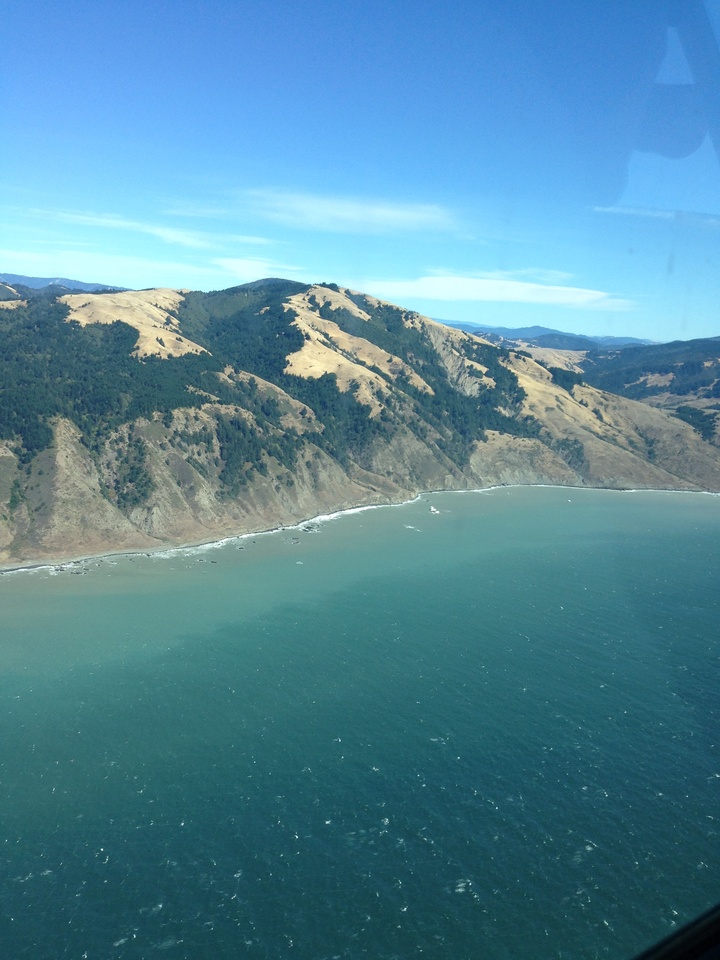 Marking the end of the lost coast and our journey for today, we see the picturesque town of Shelter Cove in the distance. On behalf of the captain and crew, I hope you have enjoyed your flight today. As you continue your journey in Humboldt County and beyond please remember to appreciate and protect the beautiful coastline we are lucky enough to have right in our back yard.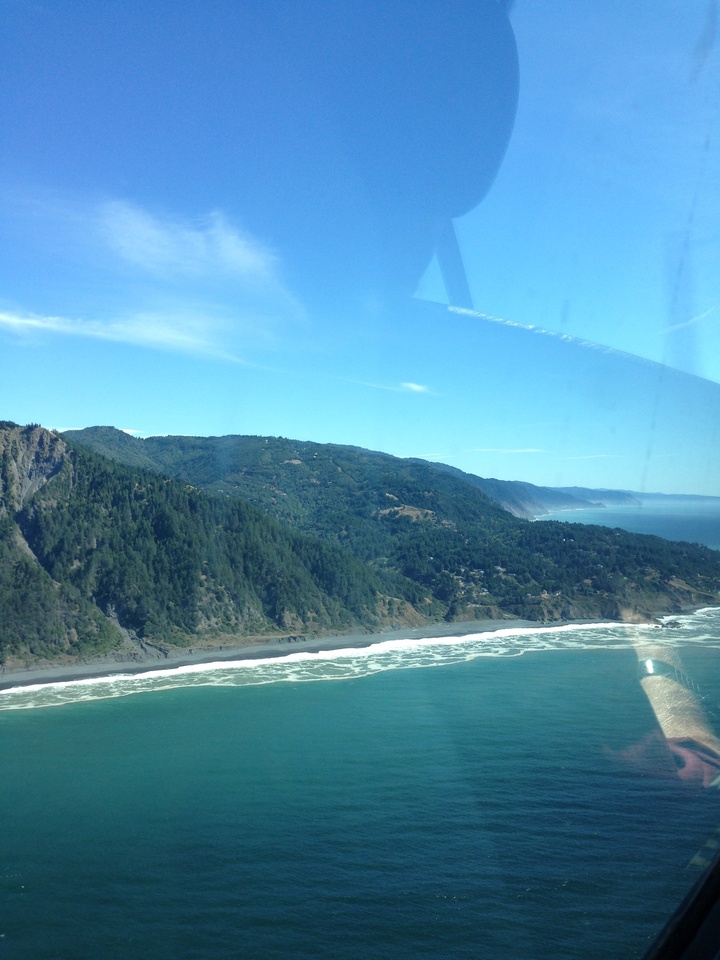 ###
Delia Bense-Kang serves as the Northcoast Environmental Center's Marine Protected Area Outreach Coordinator and chairs Surfrider Foundation's Humboldt Chapter.