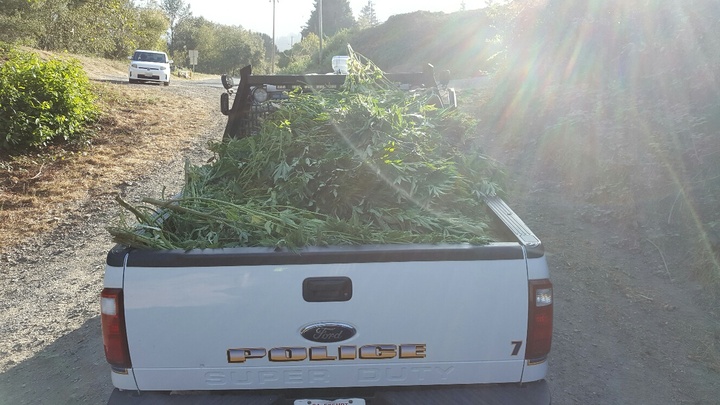 From the Rio Dell Police Department:
On September 8, 2016 officers with the Rio Dell Police Department, with assistance from the Fortuna Police Department, executed a search warrant in the 400 block of Monument Road. The Search warrant was sought after numerous complaints of the strong odor of marijuana coming from the location.

During the investigation, officers removed 200 mature marijuana plants. The seized marijuana was taken off‐ site where it was destroyed. The responsible party for the marijuana growing operation has yet to be contacted. A report will be forwarded to the Humboldt County District Attorney's Office for review.