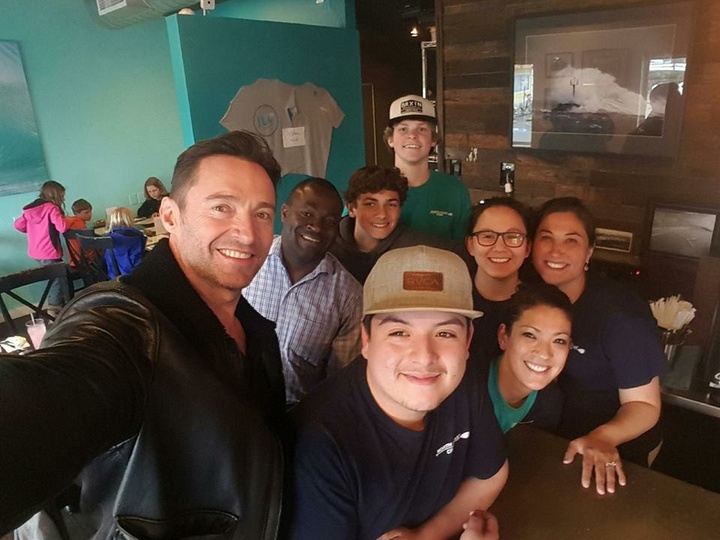 Hollywood celeb Hugh Jackman, best known for his role as Wolverine in, like, a dozen superhero movies, was spotted in Crescent City on Monday when he stopped into North Coast Ocean Sports & Grill for some fish 'n' chips.

The Australian actor was kind enough to take a photo with the waitstaff, which was later uploaded on the restaurant's Facebook page.
"Good fun yesterday, Hugh Jackman was heading up the coast and stopped in for some fish and chips," the post reads. "He was extremely nice and was gracious enough to sign autographs for customers and take a selfie with the crew. Good on ya mate!"
When asked if she had any idea why Jackman might be passing through the North Coast, Humboldt-Del Norte Film Commissioner Cassandra Hesseltine had this to say:
"Nope."
The grill's owner Lori Cowan told the Outpost that Jackman said he was vacationing with his son, driving along California's coast to look at all our purty redwoods.
The Aussie most recently starred in his final Wolverine film Logan, which opened last month and has since grossed nearly $600 million at the box office.