---
(VIDEO) Humboldt Runner Completes Boston Marathon Then Gets a Big, 'Aww'-Inspiring Surprise
---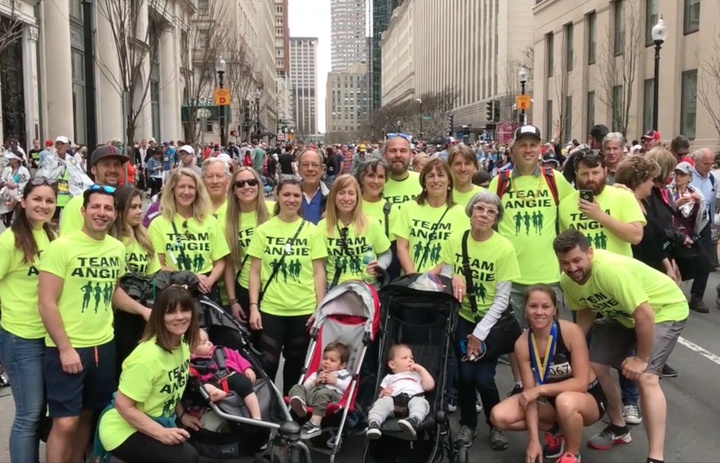 For most people, competing in the Boston Marathon, without question one of the most prestigious marathons in the world, would qualify as one of the more exciting and important moments of a lifetime. But for one local athlete running the 121-year-old race was only the second most noteworthy event of her day.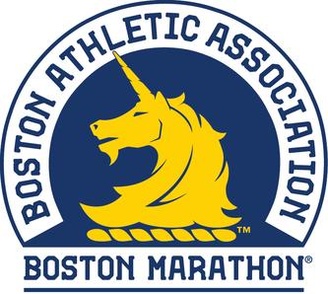 On Monday Angie Brundage, owner of local businesses Mosgo's Coffee and Angie's Chai, competed in America's oldest marathon. Rooting her on were her boyfriend, local realtor with The Land Man Office Dane Grytness, as well as numerous family and friends from across the country who donned neon "Team Angie" shirts so bright that none could question their loyalty.
Brundage had spent the last two years working toward this day. In 2015 she ran her first marathon — the Humboldt Bay Marathon. Then, in August of 2016 — the same week she went on her first date with Grytness — she ran in the Santa Rosa Marathon, finishing with an impressive time of 03:26:36, speedy enough to qualify her for Boston. Though they'd been dating less than a week, Grytness felt compelled to accompany her on that trip to Santa Rosa.
"Dane felt very drawn to be there for me for some reason," Brundage told the Outpost.
In the month leading up to the Boston, Brundage endured a slight illness that she says would ultimately slow her down in the race — she would finish with time around the four-hour mark. But unbeknownst to her, while she was huffing through the streets of Beantown, her boyfriend decided to act on romantic impulse.
"I wasn't going to propose," Grytness said. "But then I just thought the moment was right."

While his girlfriend navigated the course, Grytness said he called around to 12 ring shops before finding one that was open just an Uber ride away on Harvard Square in Cambridge. (Much of Boston closes down on marathon day.) Soon after, he'd acquired the appropriate tool needed for a proposal.
Back at the finish line, after a grueling day, Brundage's loved ones congratulated her while Grytness, ring in pocket, attempted to gather everyone for a picture to commemorate the day.
"It was chaos," Grytness said. "Organizing a group photo of 20 people with thousands of people around wasn't easy, mostly because I didn't want to be obvious."
Cheese. The photo was snapped. Grytness then quickly dropped to his knee and, well, just watch this video…
Click video to play. Problems on iPhone? Turn your phone sideways.
In case it wasn't clear, that was a "yes."
Grytness said he was really nervous about the proposal but that the combination of his confidence in Angie being the right girl and the presence of friends and family got him through it.
"I felt like my emotions ran a marathon on Monday," Grytness said. Even though she says she naturally felt sore and exhausted from her run, Brundage said the pain went away after her second life-changing event of the day.
"After that it didn't even feel like I'd ran a marathon," she said.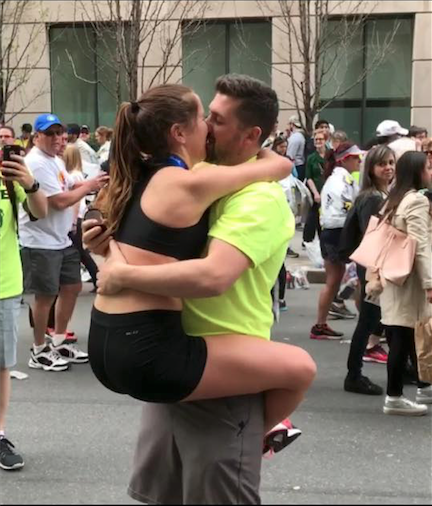 # # #
(Disclosure: LoCO knows Dane and thinks he's OK.)
---
SHARE →
---