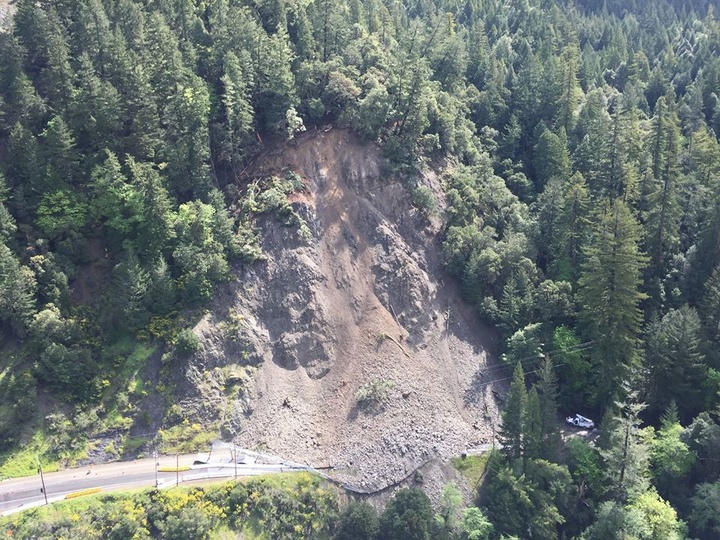 The picture tells the story. Highway 101 has been eaten.
Caltrans gave an update Wednesday on the status of the section of Highway 101 north of Leggett which has been closed due to gnarly slide since early Monday.
"We expect the highway to remain closed for at least the next couple of days," Caltrans officials said. "Any rumors you may hear of one-way traffic control today will be false."

Again, get to know and love I-5. LoCO will keep an eye on this thing.