---
Nationwide Manhunt for Tennessee Teacher Accused of Kidnapping Student Ends at Northern California Commune Near Cecilville
---
UPDATE, 1 p.m.: In an afternoon press conference officials with the Tennessee Bureau of Investigation backed away from the notion that Cummins and Thomas were staying in a commune, saying instead that the pair had been living in a cabin near Cecilville. More in the video below:
# # #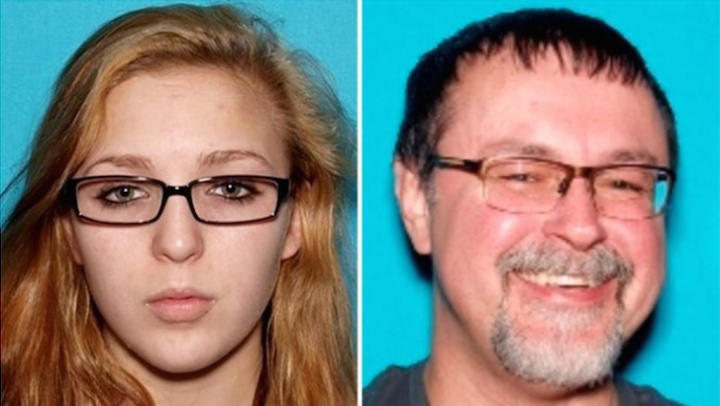 For about a month now, authorities have been searching for Tad Cummins, a Tennessee high school teacher who, law enforcement suspect, kidnapped his 15-year-old former student, Elizabeth Thomas.

This morning the Siskiyou County Sheriff's Department confirmed to numerous news agencies that Cummins is in their custody and that Thomas is safe. According to the Tennessee Bureau of Investigation the pair were found near remote Cecilville, California. Cummins surrendered without incident and is being held in the Siskiyou County jail awaiting extradition to Tennessee. Efforts are being made to reunite Thomas with her family.
Authorities have been searching for Cummins and Thomas since March 13 when the pair were reported missing. That same day Cummins was terminated from his job with Maury County Public Schools after an investigation stemming form a report from another student who claimed to have seen kiss shared between Cummins and Thomas. The Tennessean provides a good timeline of the events in this case.
The alleged abduction and subsequent manhunt have been a story of national interest. Numerous reports on the arrest cite a Tennesee Bureau of Investigation press release that state that Cummins and Thomas were found at a commune in Cecilville. The famous Black Bear Ranch — subject of the 2005 documentary Commune — is located near Cecilville though there has been no confirmation that that is where the two were located. (UPDATE: Many outlets are now claiming Black Bear Ranch as the site of the arrest.)
TBI is holding a press conference at 1 p.m. to discuss the arrest further.
---
SHARE →
---
---