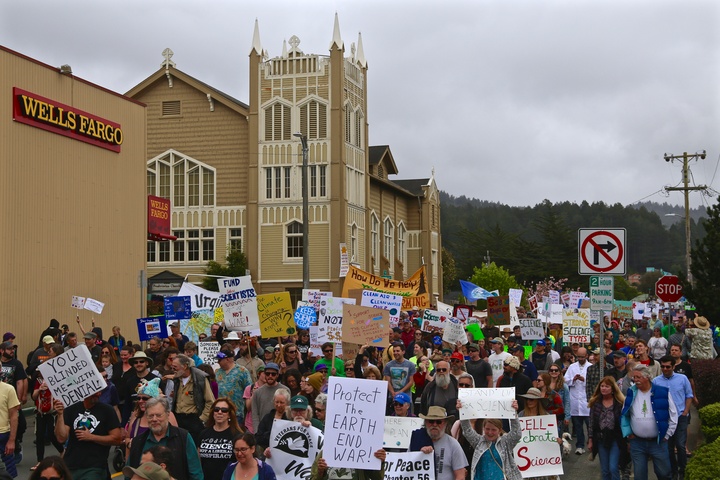 Another march! Nerdtastic slogans were abundant in Arcata Saturday at Humboldt's version of the March for Science, an event attended locally by over 2,000 people, according to event organizers.
After a speech-filled rally in the cul-de-sac adjacent the D Street Community Center, attendees took up signs and marched to the Arcata Plaza and back in an action similar to those at events in around an estimated 500 cities worldwide.
Without getting too deep into the politics that provoked these marches — cough, Trump, hack — LoCO asks you to please select your favorite sign, below, from those crafted by local fact-loving folk. (It's fine if you keep your pick to yourself to avoid engaging with people who comment on the internet. We get it.) Sure, we didn't shoot every sign, but if you need more signage, hey, you shoulda been there, human!
OK. We'll shut up. Science time!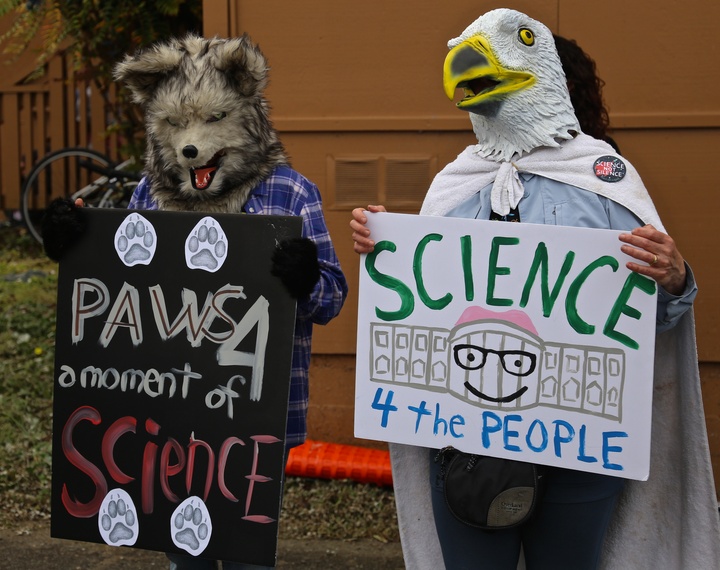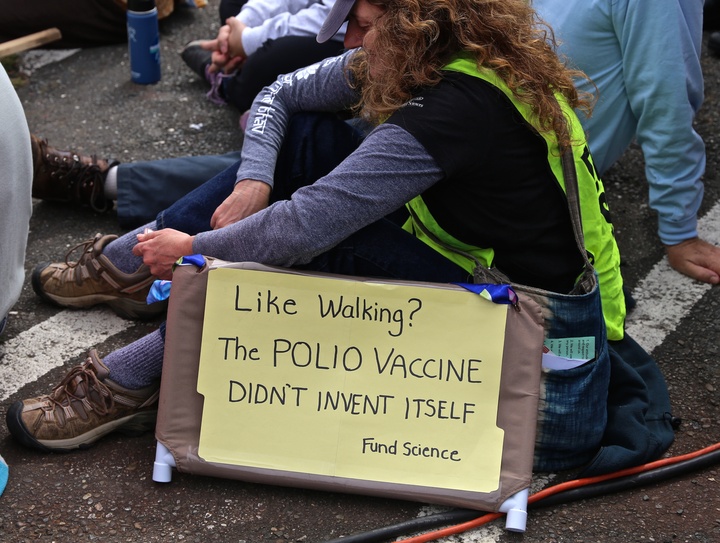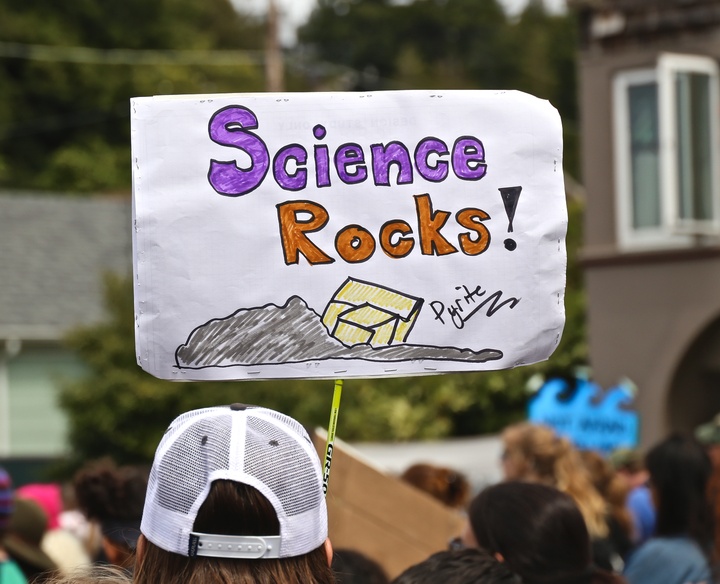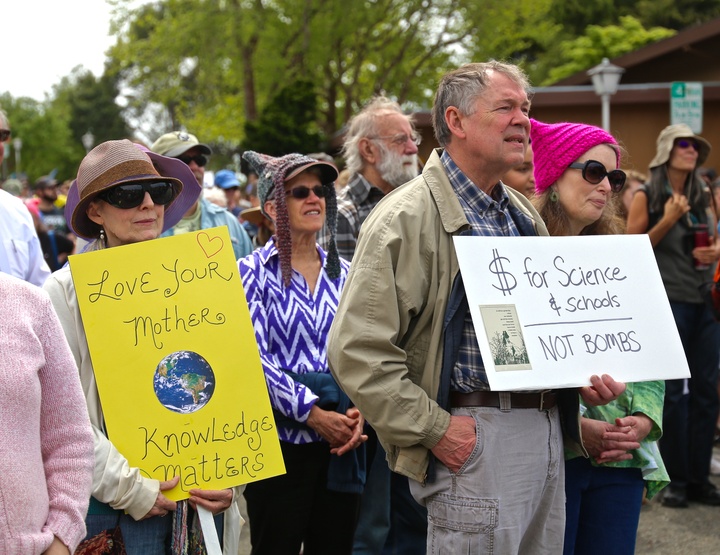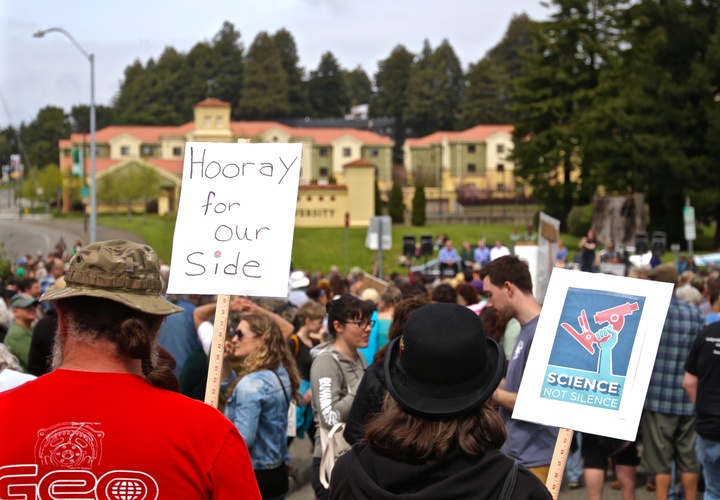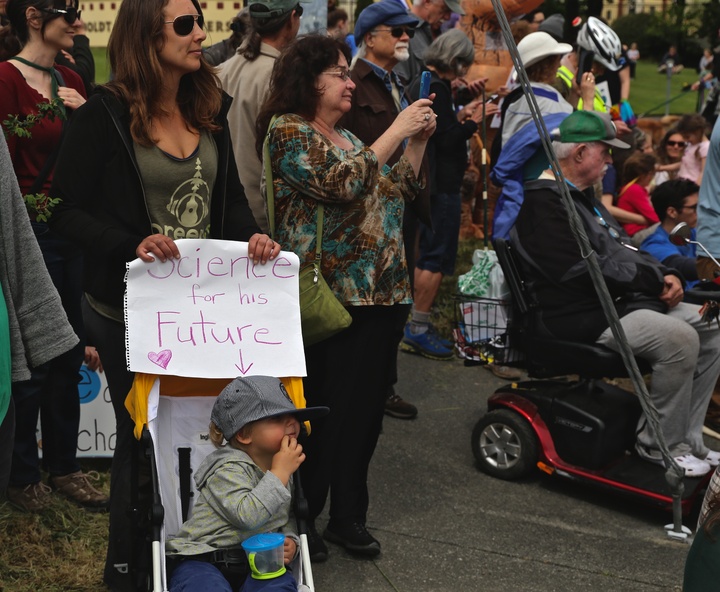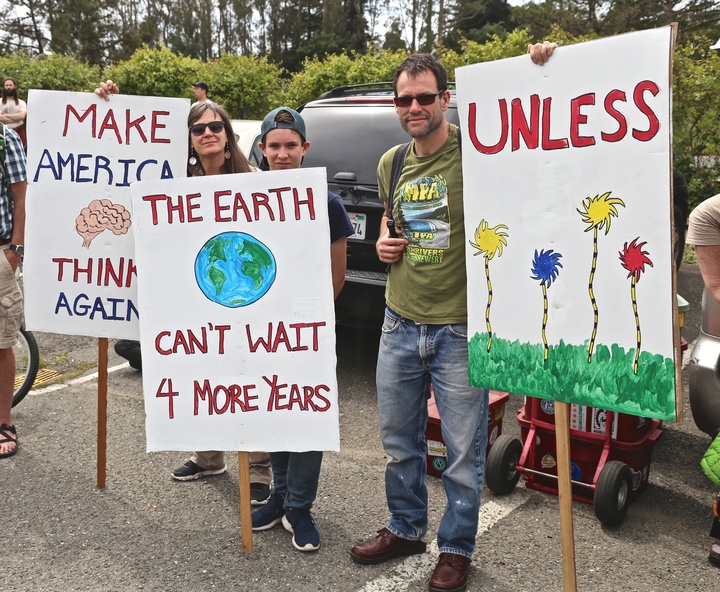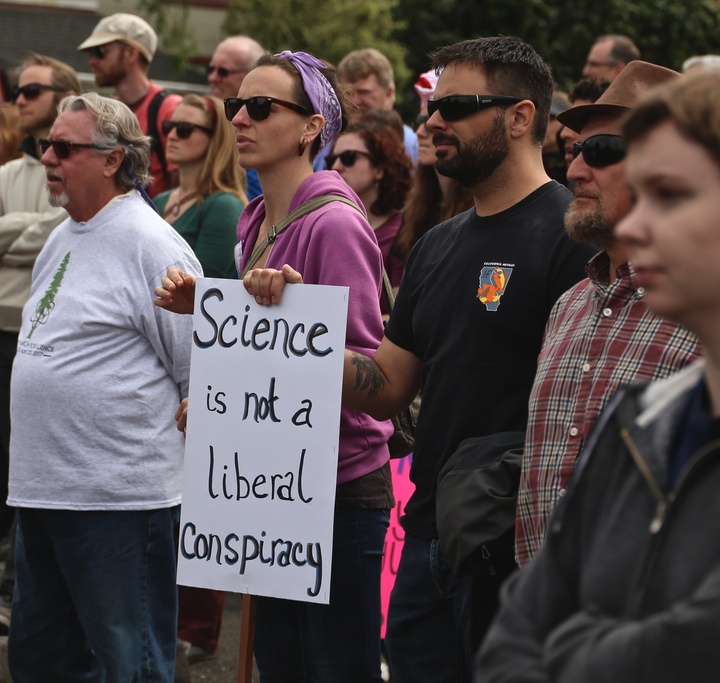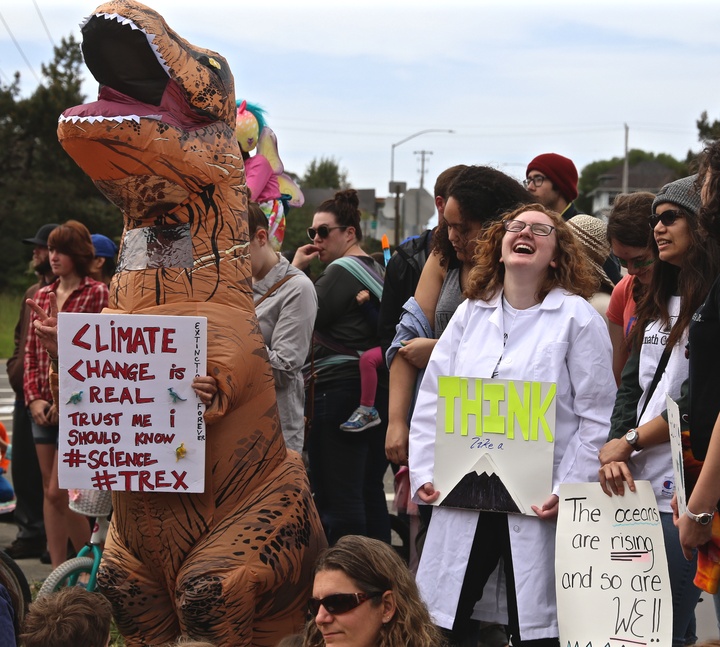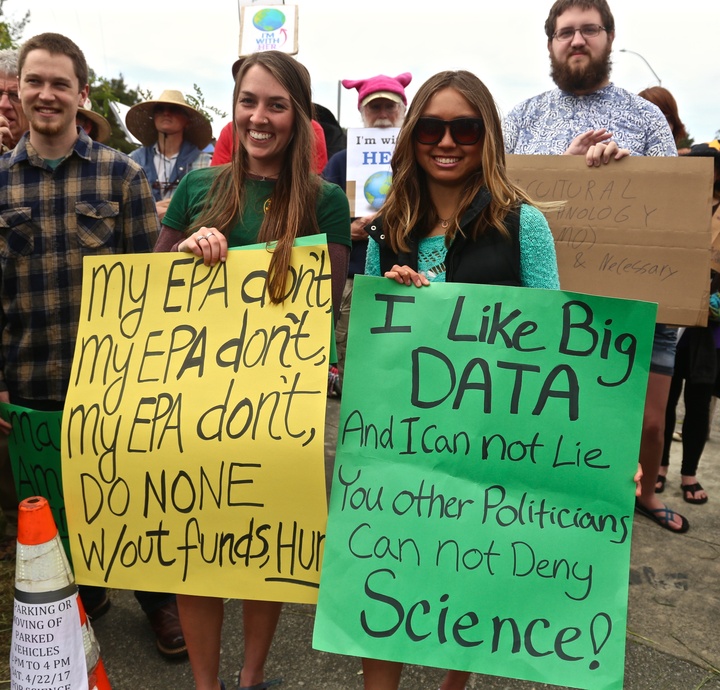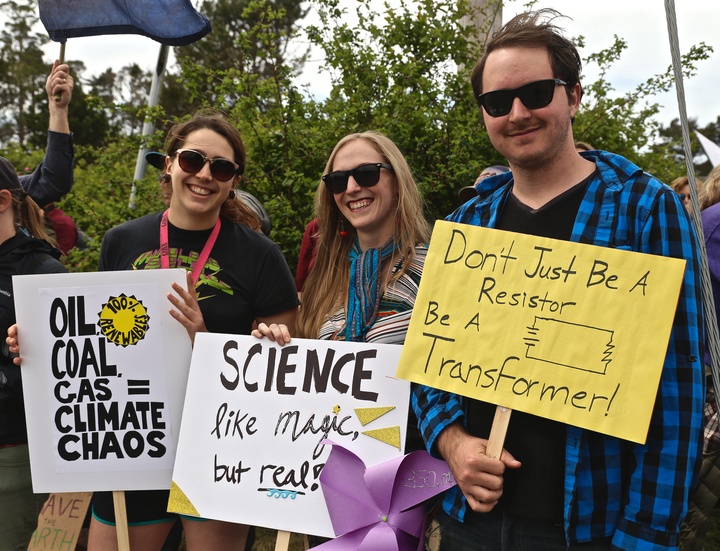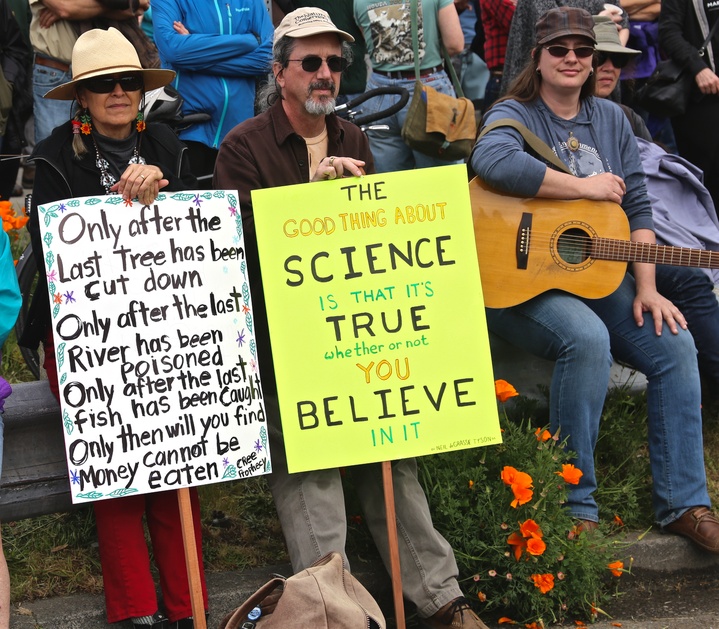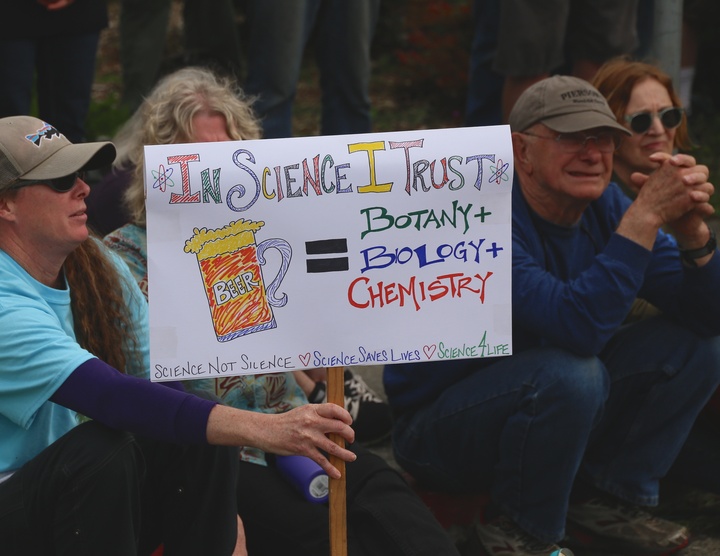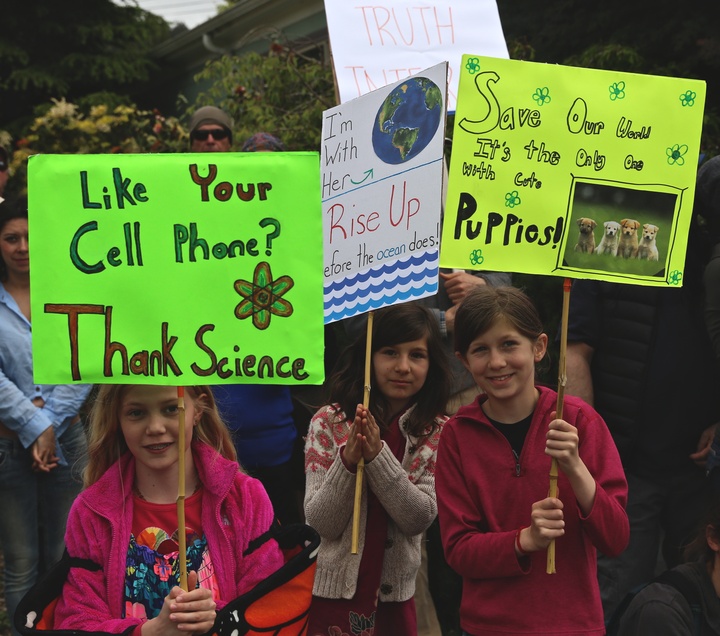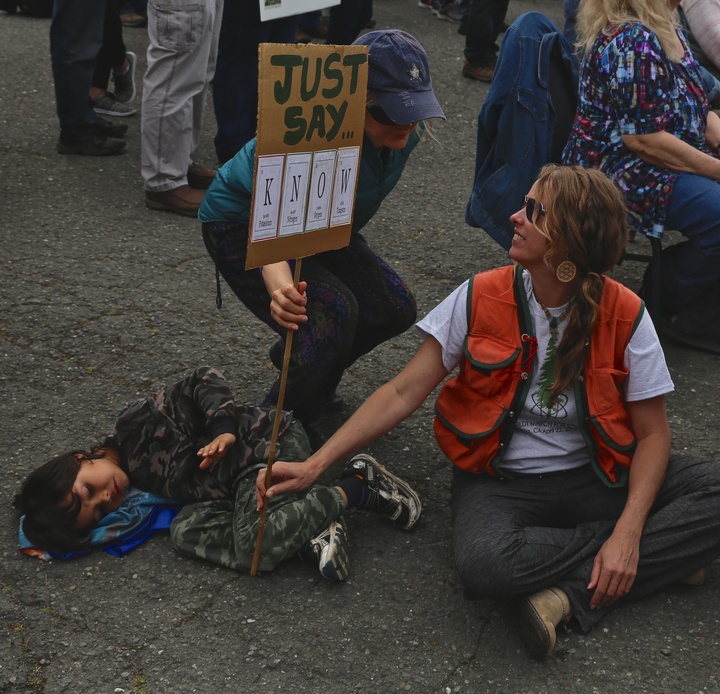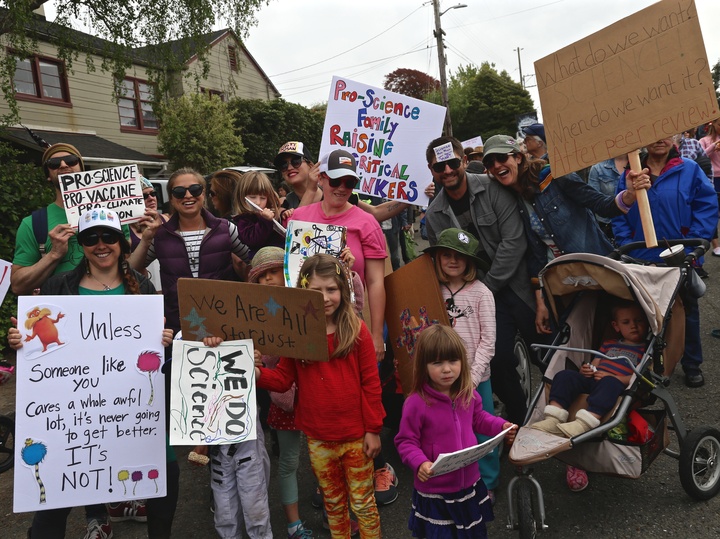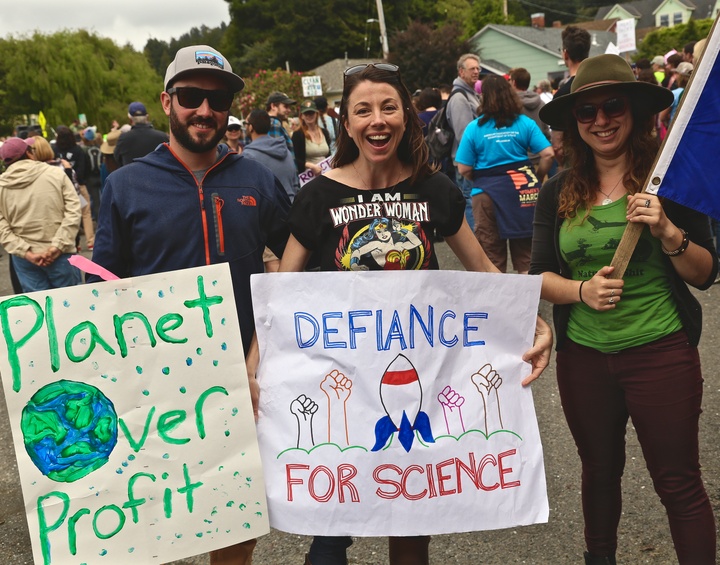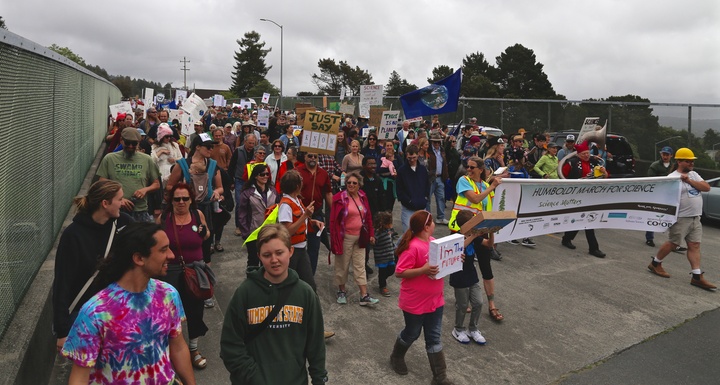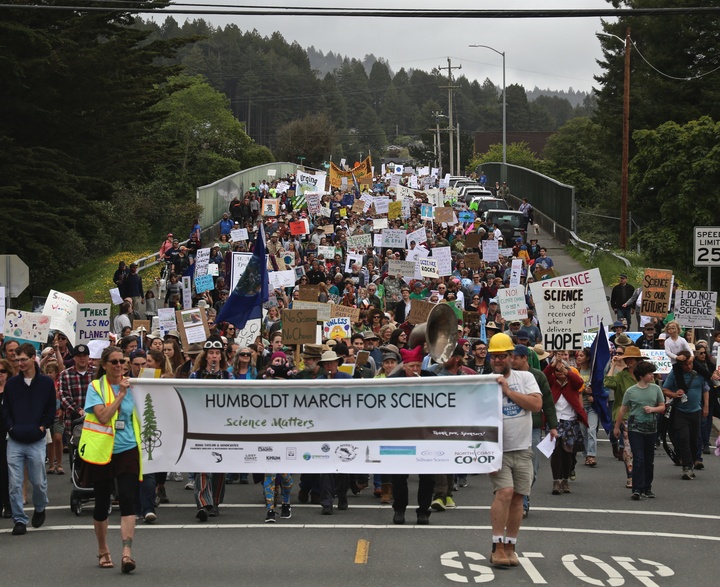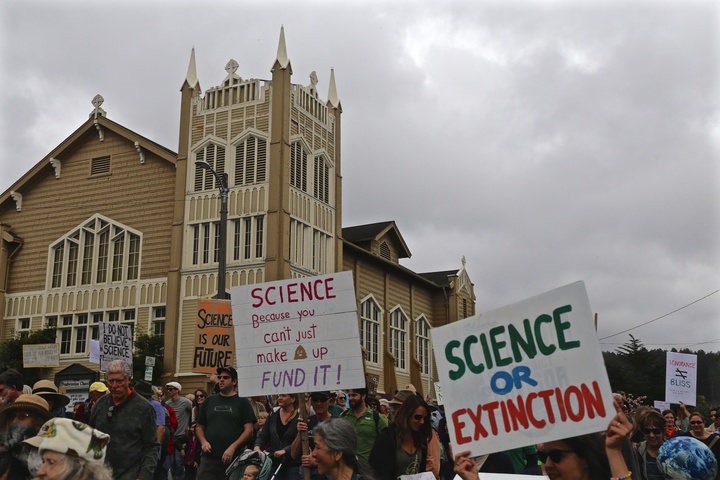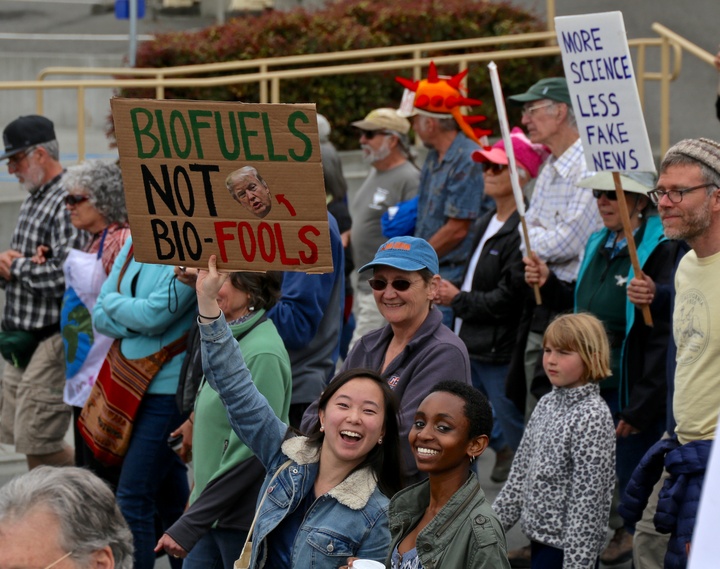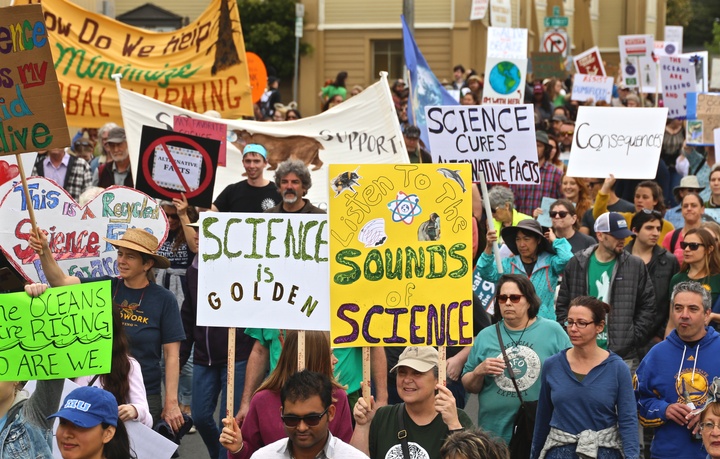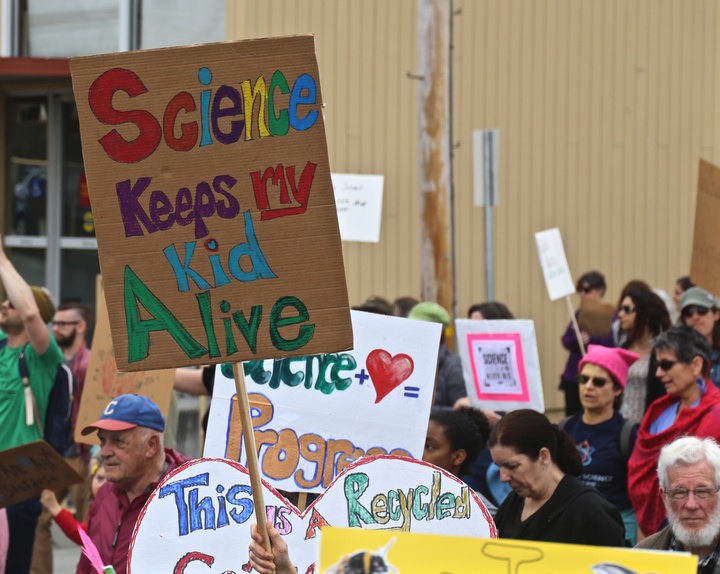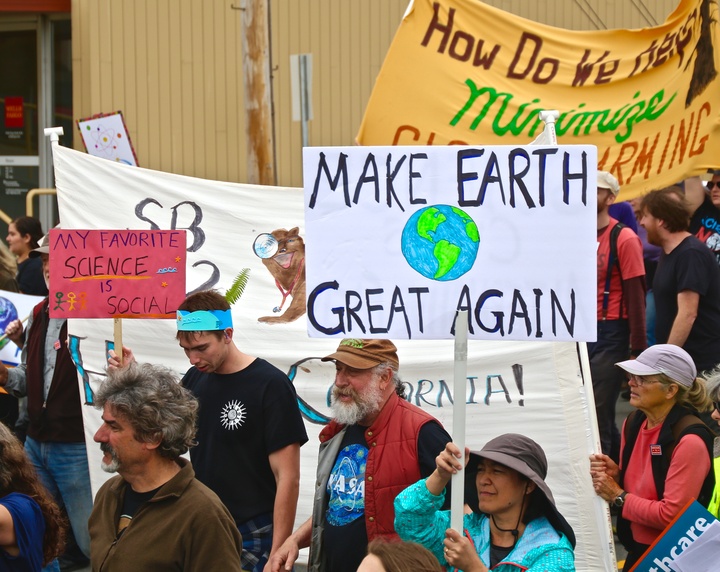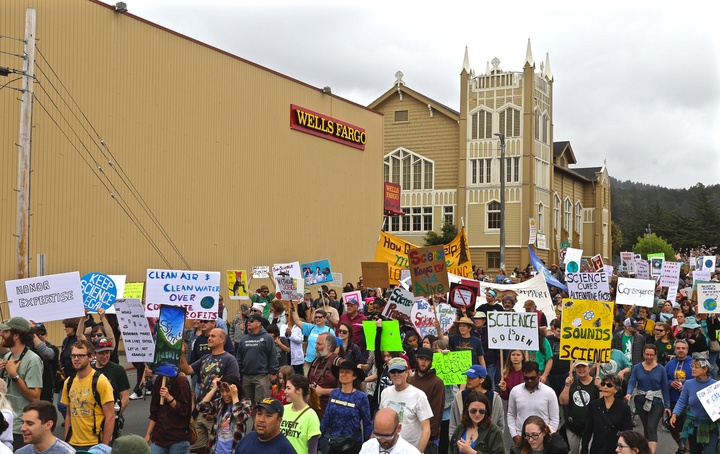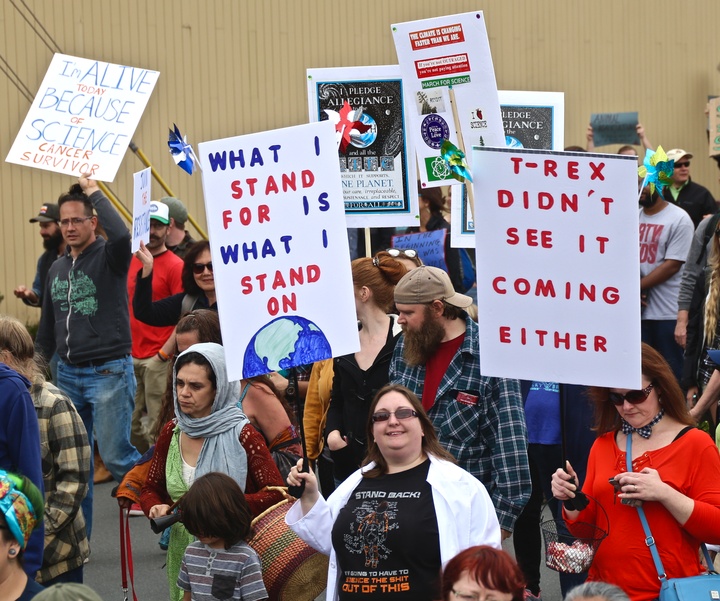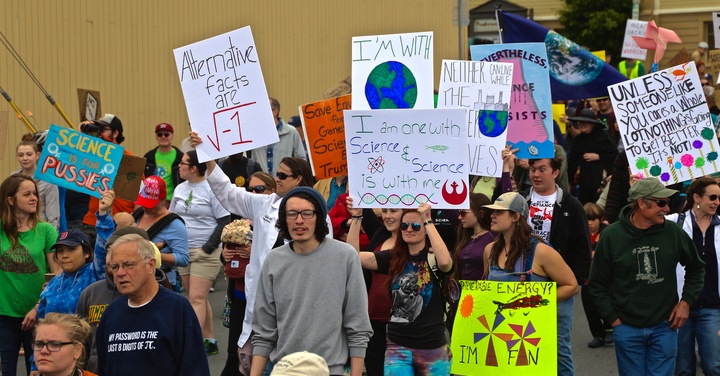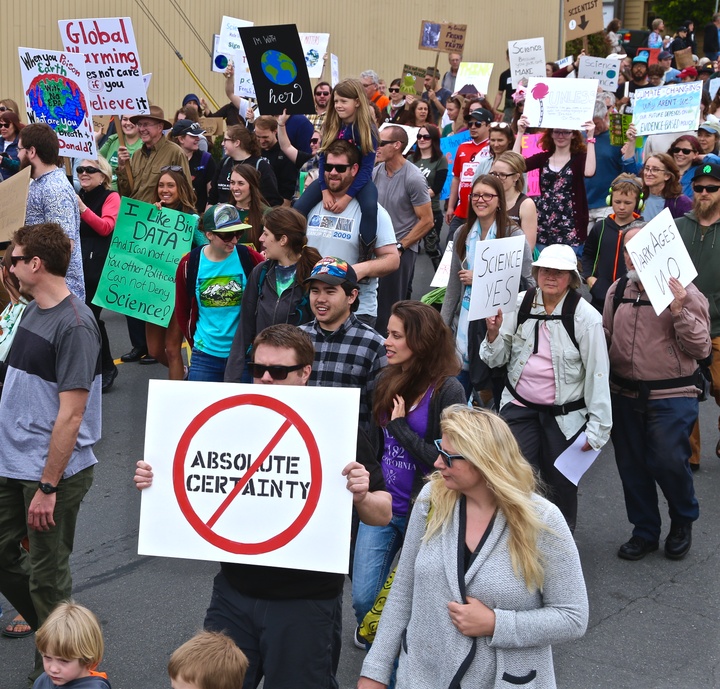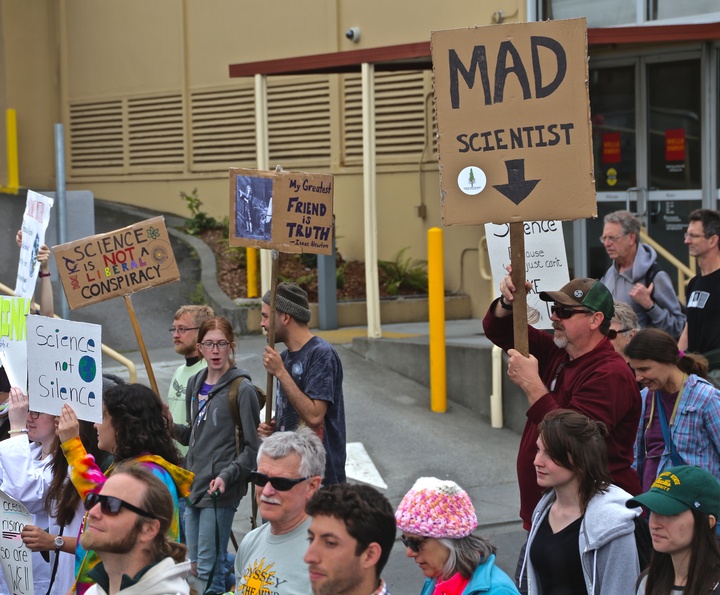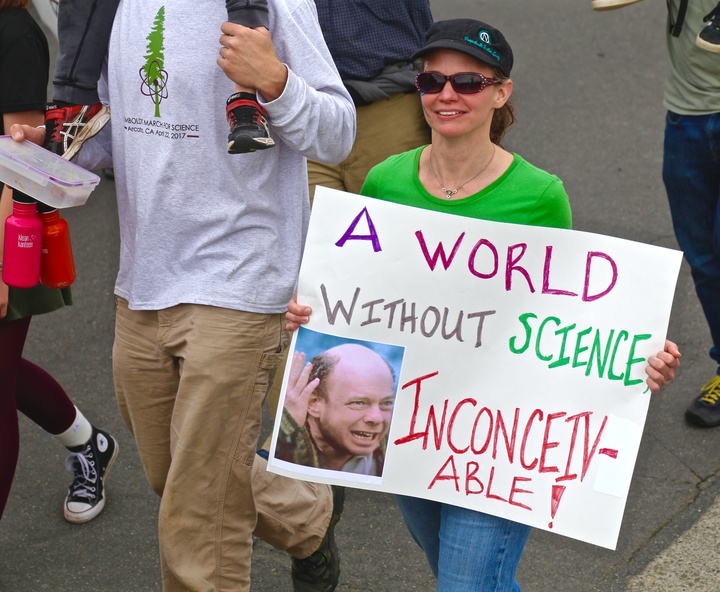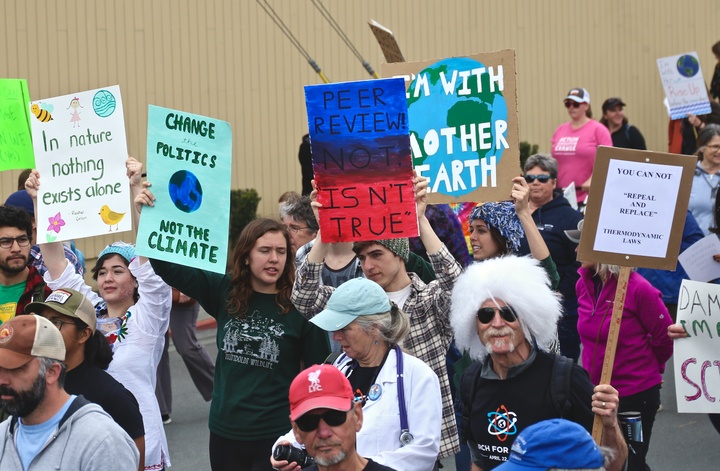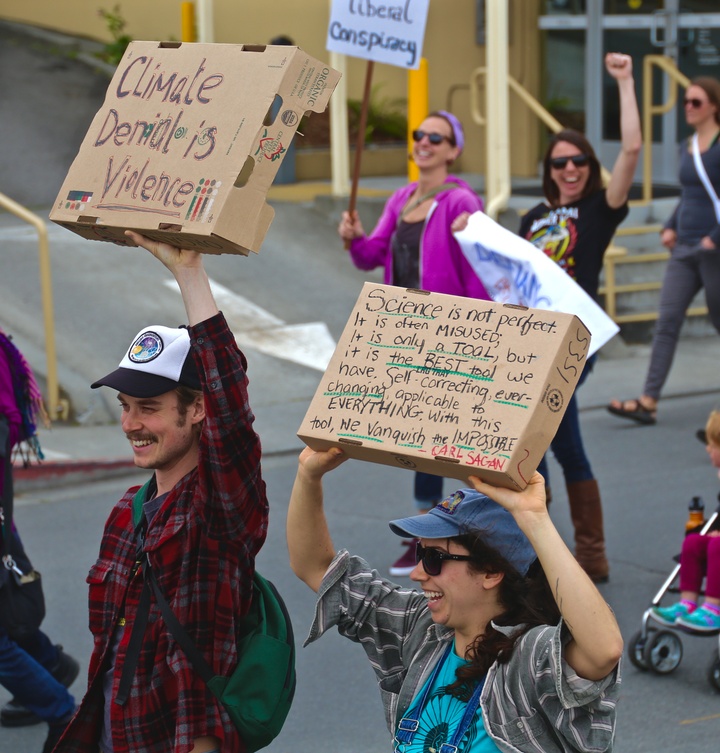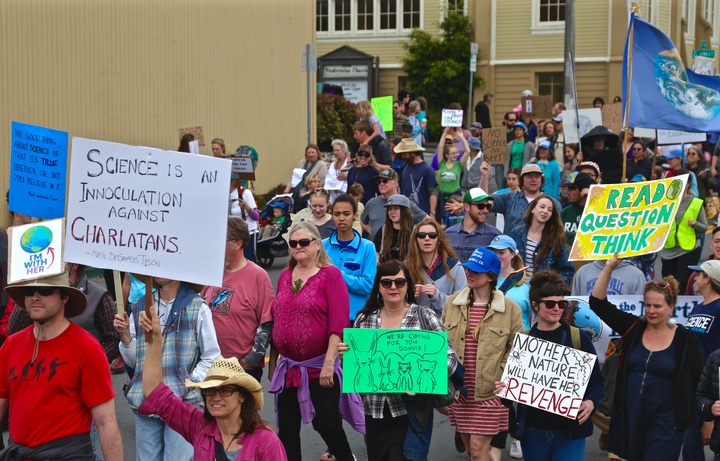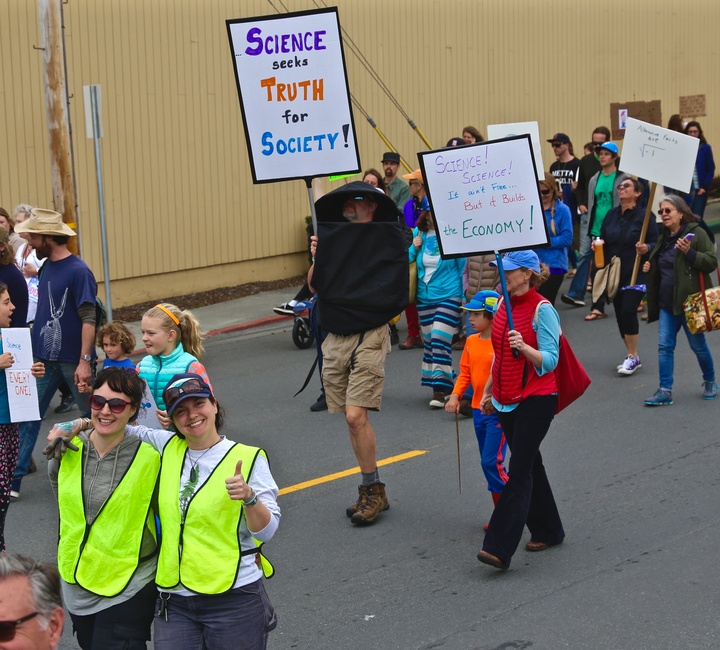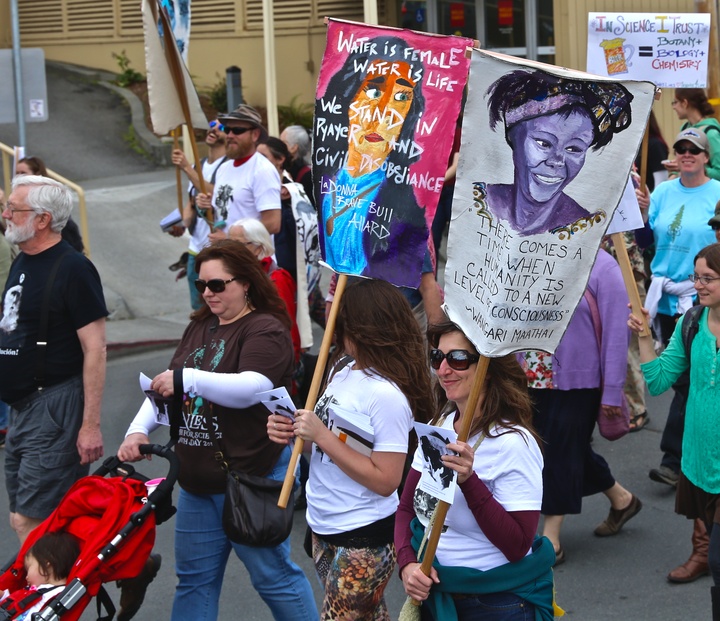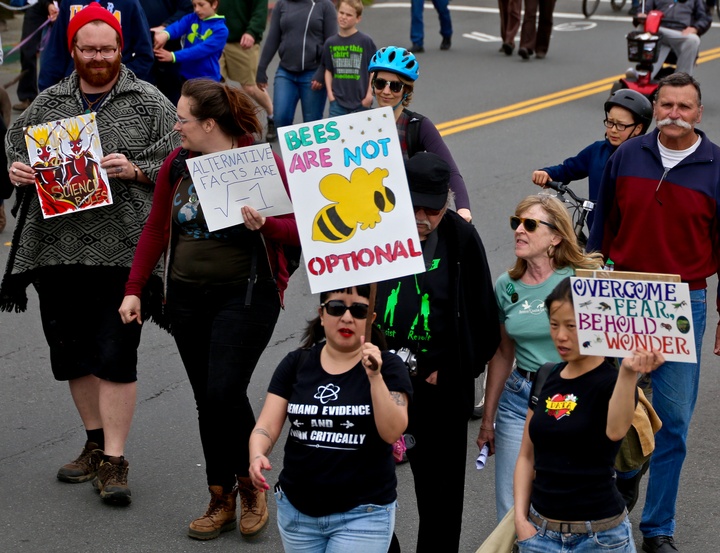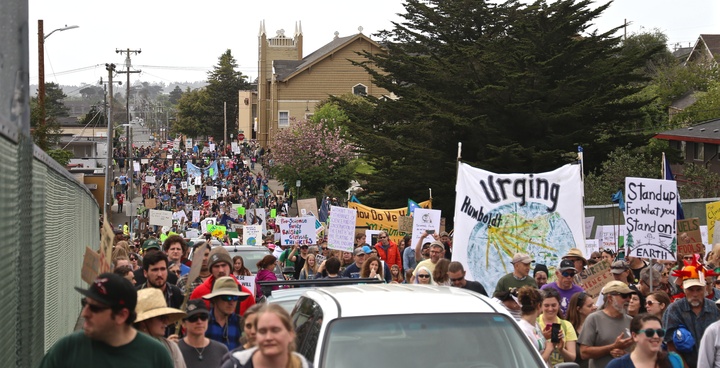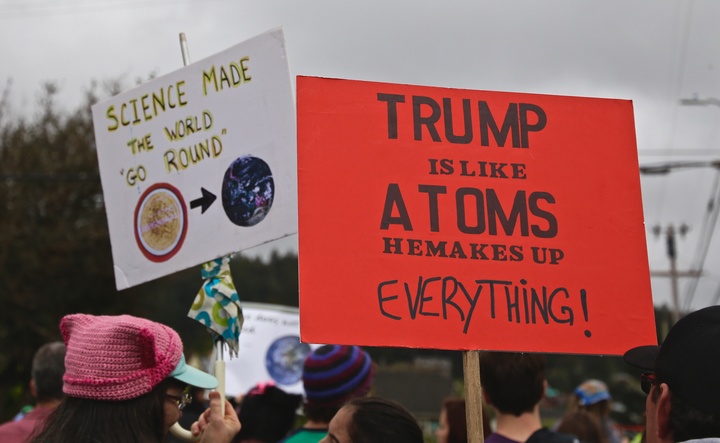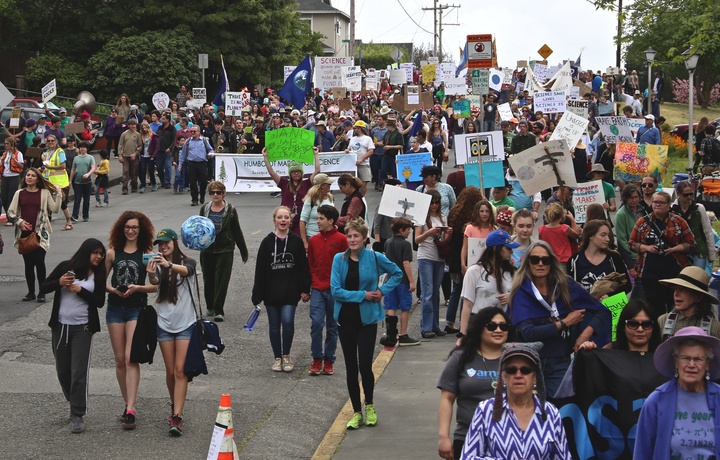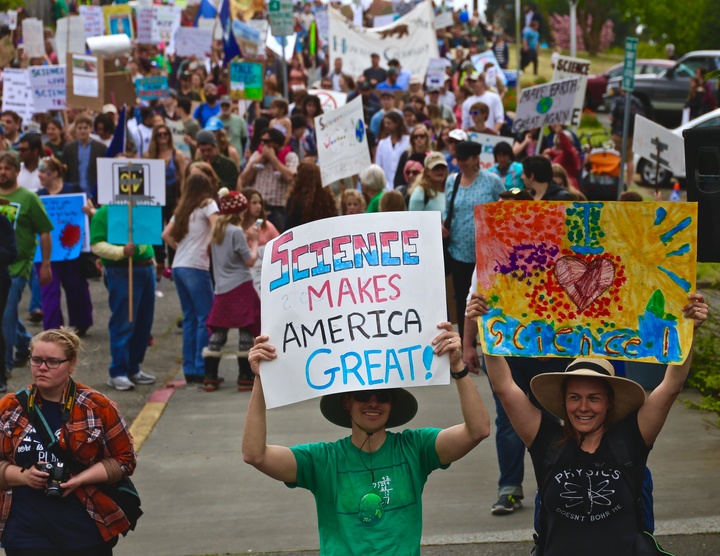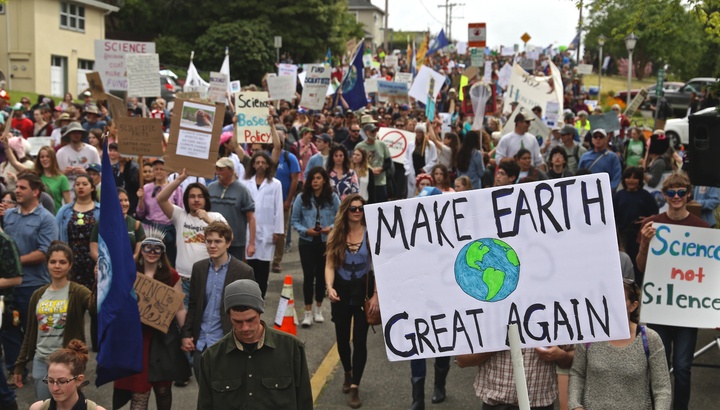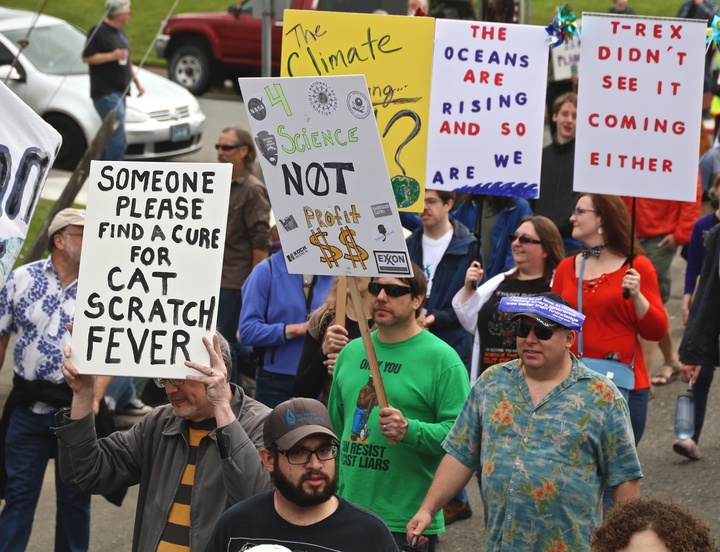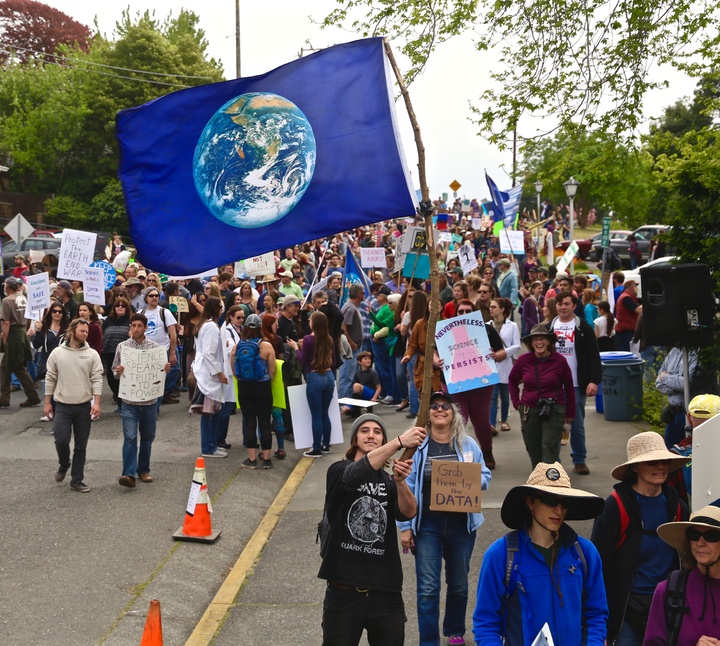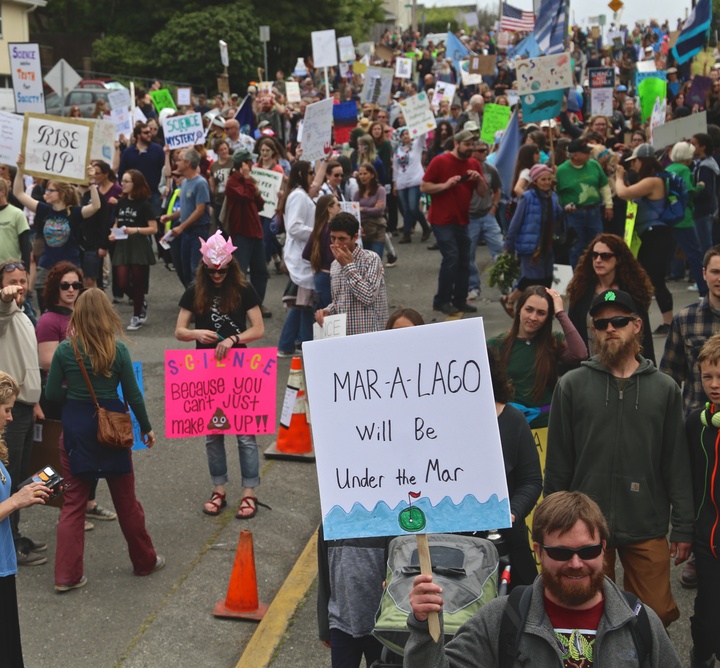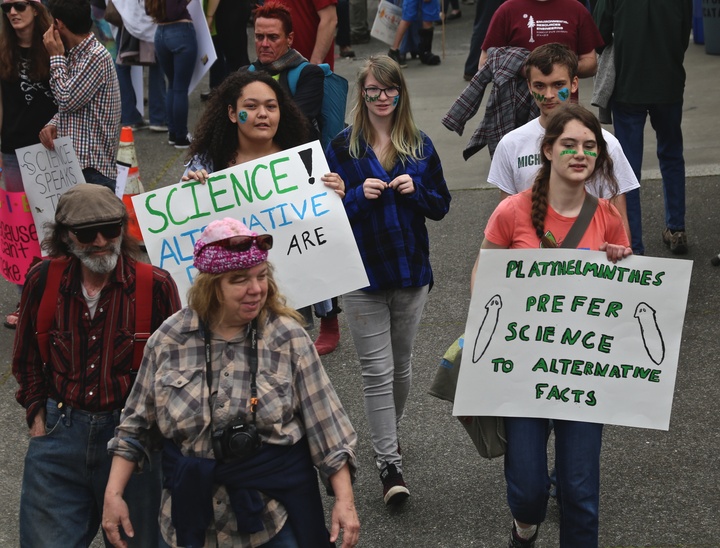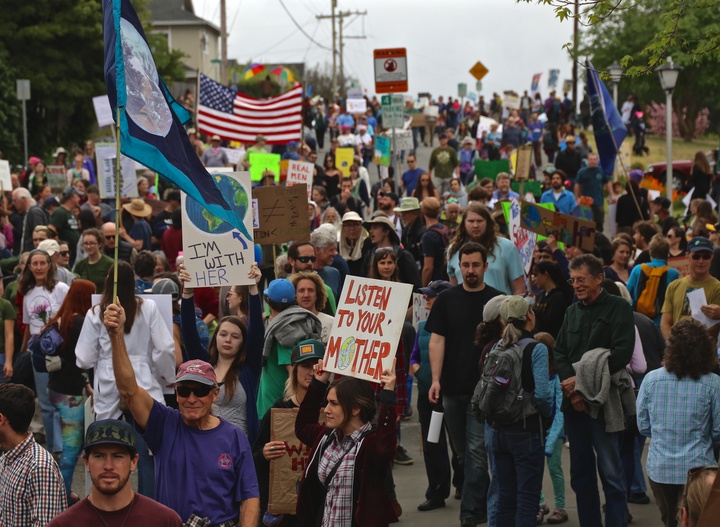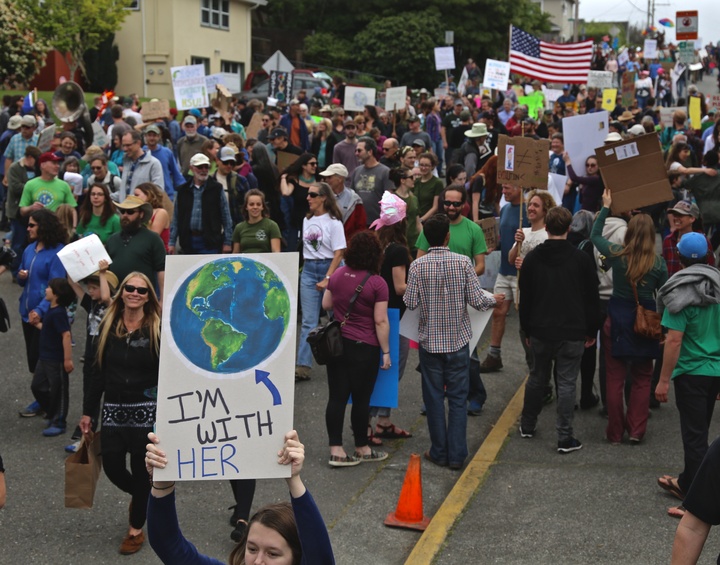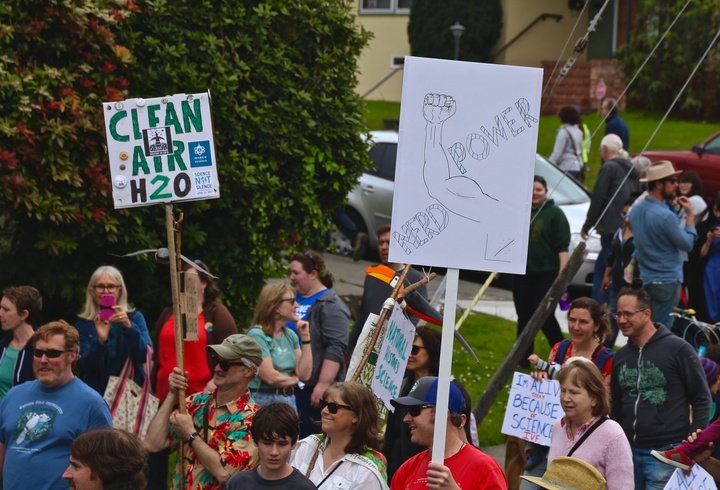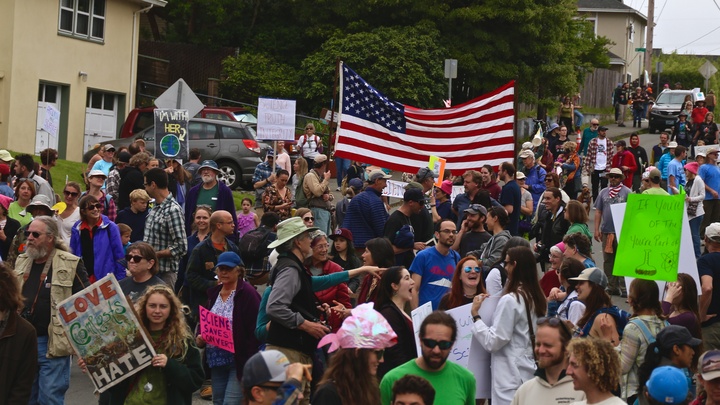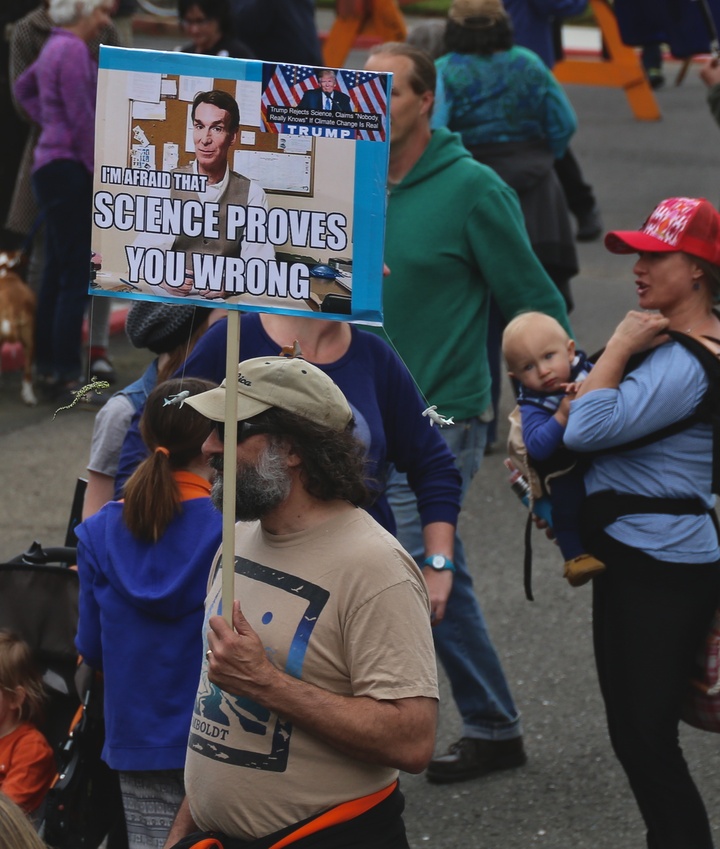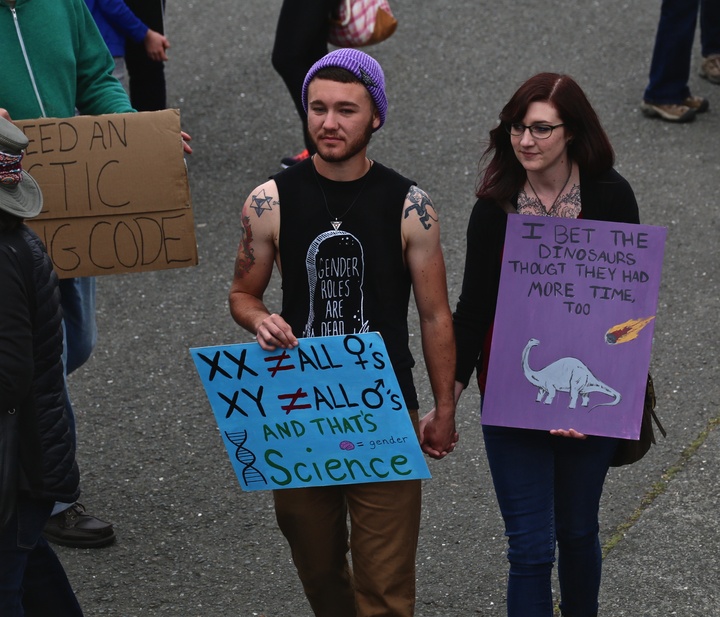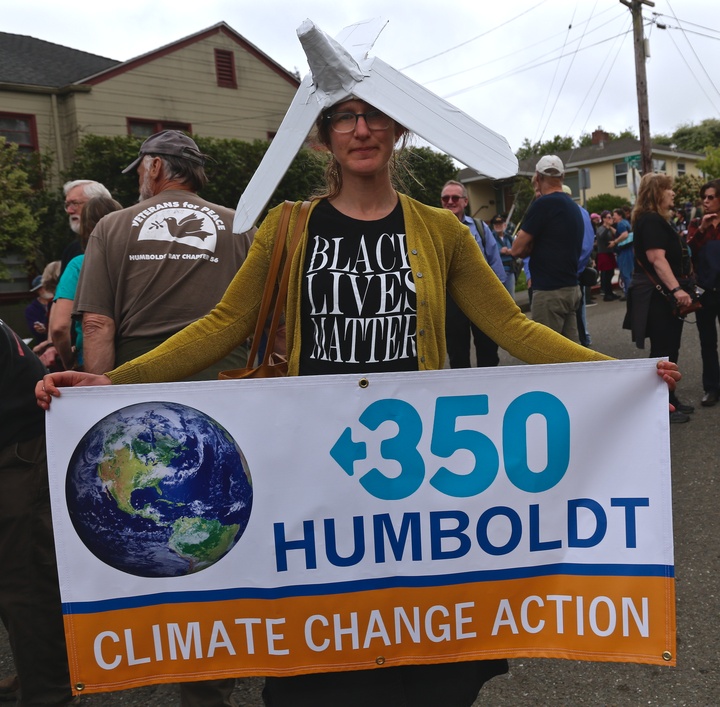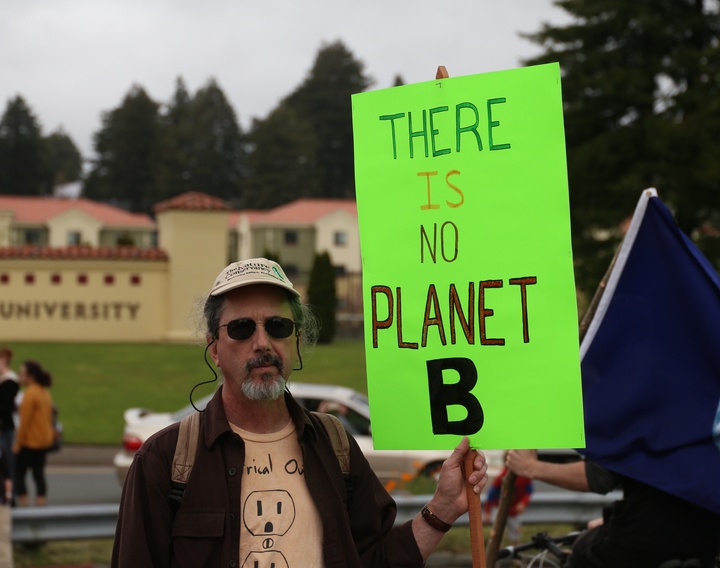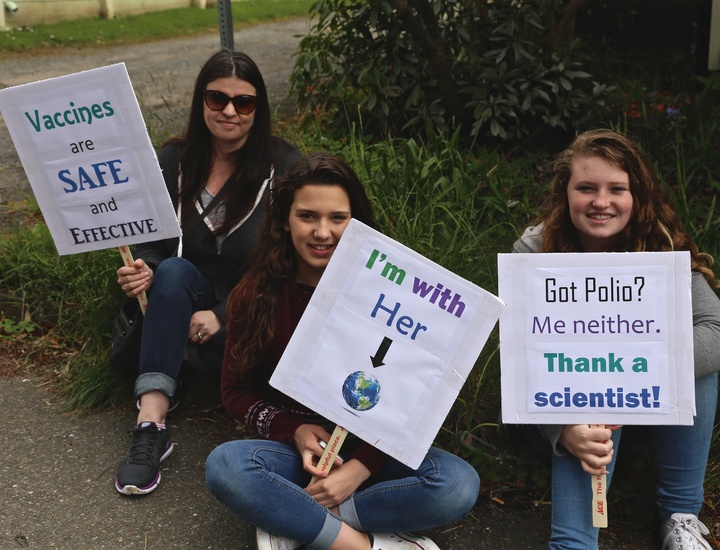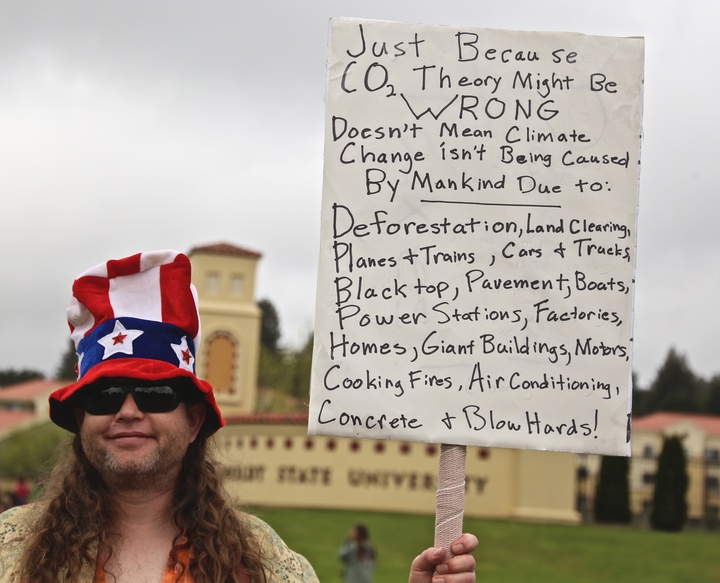 # # #
UPDATE, 4/23: Local videographer Thomas Dunklin has uploaded some fine drone footage of Saturday's science stampede. Watch below: