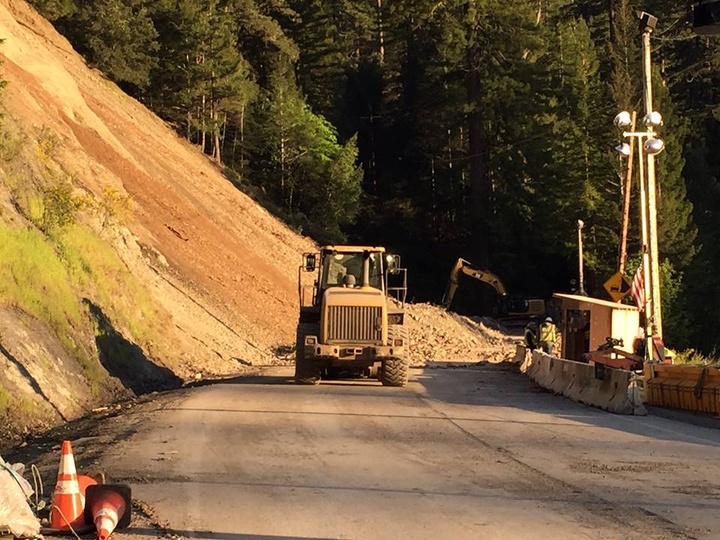 From the Caltrans District One Facebook page:
US101 CLOSURE UPDATE 4/28 8:45 AM:

Crews are working to reopen the highway to one-way controlled traffic by sundown, barring any further slide activity or other unforeseen circumstances.

Our contractors were able to resume some work towards the end of the shift yesterday; these photos were taken yesterday evening and show the area above the slope and the road down below. Crews have cleared a path for equipment and vehicles to move back-and-forth between the two staging areas on either side of the slide, but there's more work to be done before the highway can be opened to traffic.