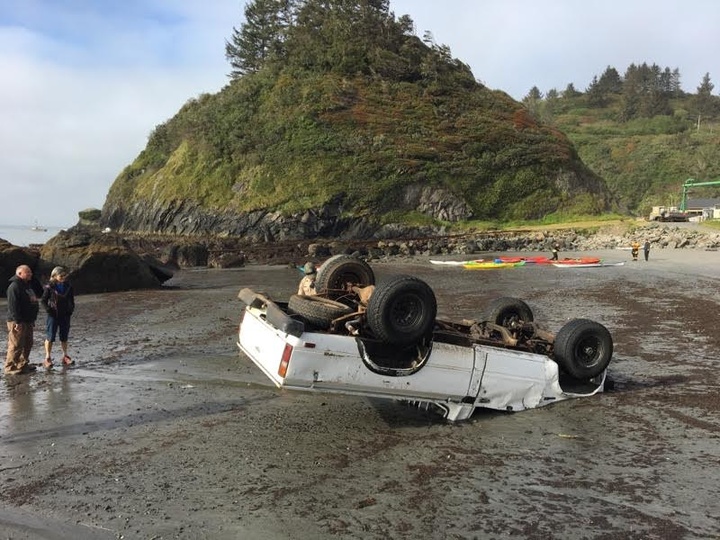 Yet another truck has fallen victim to the powers of the mighty Pacific.
Local reporter Ted Pease sends LoCO these photos of a white pickup that is currently upside down and buried up to its foot pedals in sand at Launcher Beach in Trinidad.
Pease reports that the truck has been there since late last night. The Humboldt County Sheriff's Office responded to the scene this morning, and the truck is reportedly leaking gas onto the beach.