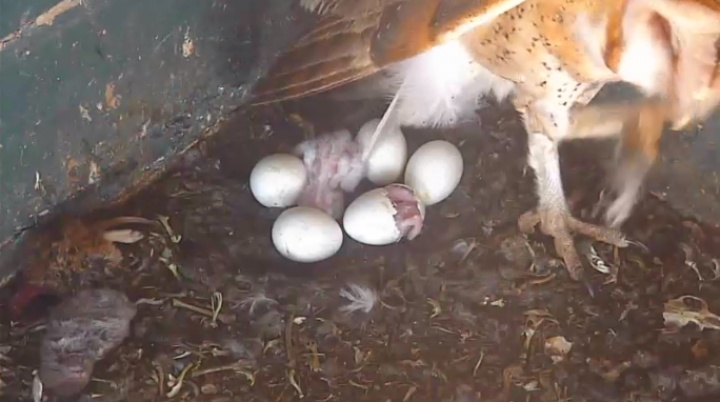 Two of the six barn owlets featured on Ferndale's Owl Cam broke free of their shells on Friday, and are now nestled snuggly under their mother's belly.
The live camera set up in Ferndale Music Company's "Old Steeple," has been broadcasting the nest since January. And Truman, the mother owl, laid her eggs on March 25.
So far, it appears that no other eggs have hatched.
Music Company owner Paul Beatie told the Outpost this afternoon that the newborn owlets have been named Cody and Roy.