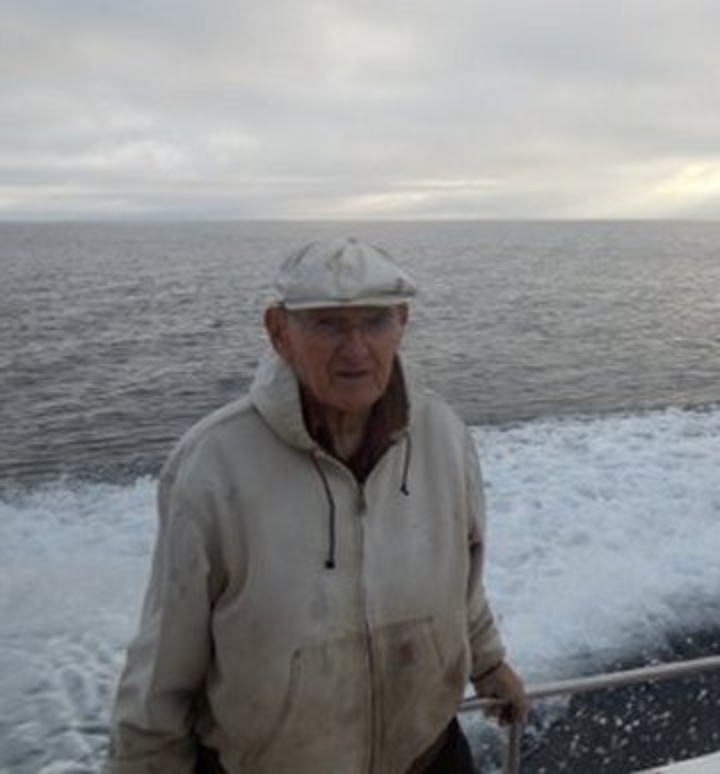 Glen Allen "Mike" Furber
January 8, 1928-March 22, 2017
Lifelong Humboldt County resident Glen Allen Furber, known to many in the area as "Mike," received his final blessing at home in Eureka on March 22. He is survived by his wife and dear companion of 16 years, Alice, and his daughter, Mary Celeste Eisert and her husband, John, and nephews Tony, Mike and Don, and niece Sharon. He was preceded in death by his wife Evelyn, to whom he was faithfully married for 49 years, and brothers Darrel and Francis and sister Treasure.
Mike had a larger-than-life personality. He said he wasn't a people person, but he was. He cared about people and they liked him. Not considering himself to be a very sociable person, he nevertheless had a heart for people on a one-to-one level. His generosity and loyalty to those he worked for or with and those whom he hired is still remembered by many. Glen loved God, his family and friends, his church and his dogs. Nothing made him happier than having friends and family gathered together, whether for a meal at his house, sitting in church together, or out berry-picking, clamming, fly fishing or skeet shooting .He loved to gather nature's bounty, cook it up, share it, preserve it. He had a multi-faceted sense of humor, which included sarcasm, word play and joviality. He loved to make people smile and laugh — brightening someone's day made him happy, as did hearing Alice sing.
Most of his working life from the time he returned from a stint in the Army was spent at sea. He reflected recently that he had certainly lived through the best years of opportunity that a person could wish for. With hard work, diligence and a measure of luck, a man could take his own boat on his own schedule and make a living with his own hands. He never faltered in his belief that God would take care of him, and that belief was proven true many times — whether it was having a boat sink out from under him at sea, or the ordinary storms and difficulties encountered by a commercial fisherman. He even survived a winter duck-hunting mishap on the Eel River when he had to tread water for over an hour.
Whether you know him as Mike or Glen please come participate in a memorial celebrating his life at 11 a.m,. Saturday April 8th, at the Calvary Baptist Church, 3400 F Street, Eureka. In lieu of flowers, a memorial fund for Glen is set up at Calvary Baptist Church P.O. Box 6083 Eureka CA, 95502.
Our family would like to sincerely thank Hospice of Humboldt and Agape Ministries for their compassionate care of us all in this difficult season of life.
###

The obituary above was submitted by Mike Furber's family. The Lost Coast Outpost runs obituaries of Humboldt County residents at no charge. See guidelines here.