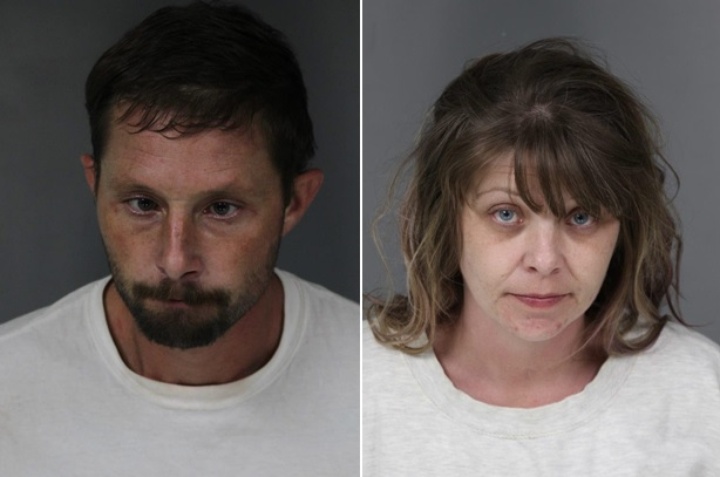 From the Fortuna Police Department:
On April 4, 2017 at about 10 pm, Fortuna Police Department received a call of a suspicious vehicle parked at a dead end on the 2300 block of 2nd Ave. The occupied vehicle had been parked in the area for several minutes and it was not known to the neighborhood.

Officers arrived to investigate and contacted John Shepard and Kimberley Blank, both from Trail Oregon, seated in the vehicle. Officers obtained information that both Shepard and Blank were wanted suspects in several recent bank robberies within the state of Oregon. Both Shepard and Blank had outstanding Federal felony warrants for their arrest.

Shepard and Blank were taken into custody without incident and transported to the Humboldt County Jail where they were booked and are awaiting extradition to Oregon.

The Fortuna Police Department would like to thank the alert citizen who contacted police after noticing suspicious activity in their neighborhood. Their call ultimately assisted in removing two dangerous felons from the community. The police department would like to remind citizens if they see suspicious activity in their neighborhoods to contact the Police Department 725-7550.