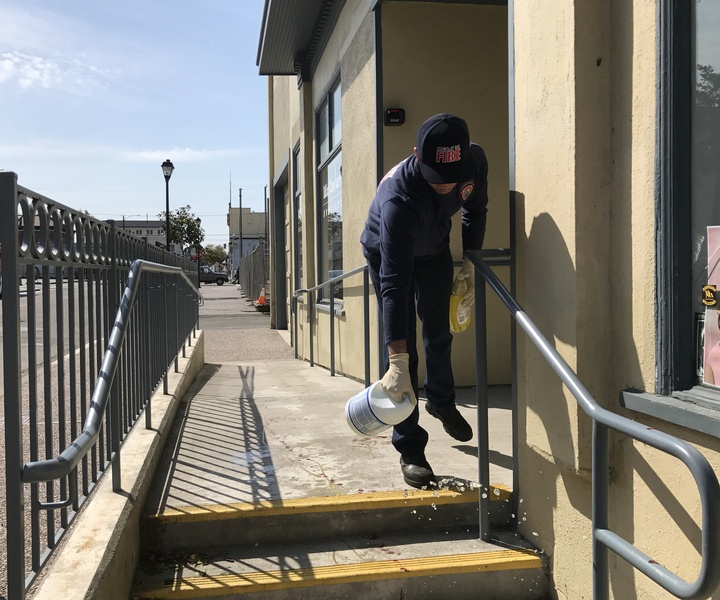 A meandering trail of blood spanning five city blocks was hosed from Old Town Eureka's pebbled 3rd-Street sidewalk this morning.

Two Humboldt Bay engines were tasked with disinfecting and washing away the dry puddles of blood, which led away from a broken-out window at the Black Faun art gallery on the 200 block of G Street. The blood dripped — sometimes in vomitous amounts — all the way down to the intersection of 3rd and C Streets.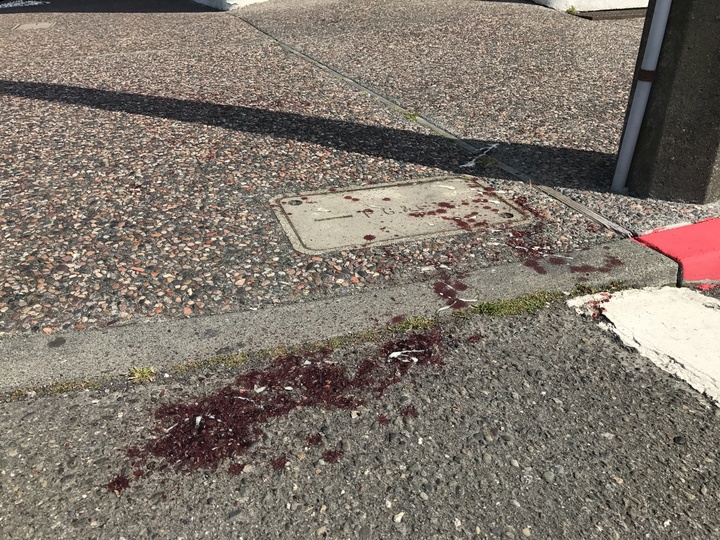 Humboldt Bay Engineer Kris Kalman told the Outpost on scene that he'd never seen anything like it.
"We hose down blood from accidents and things like that, but I've never seen anything like this before," Kalman said.
Although a substantial amount of blood laced the sidewalk, there's no word if the the injured person was hospitalized or charged with any crimes, as the incident reportedly happened late last night.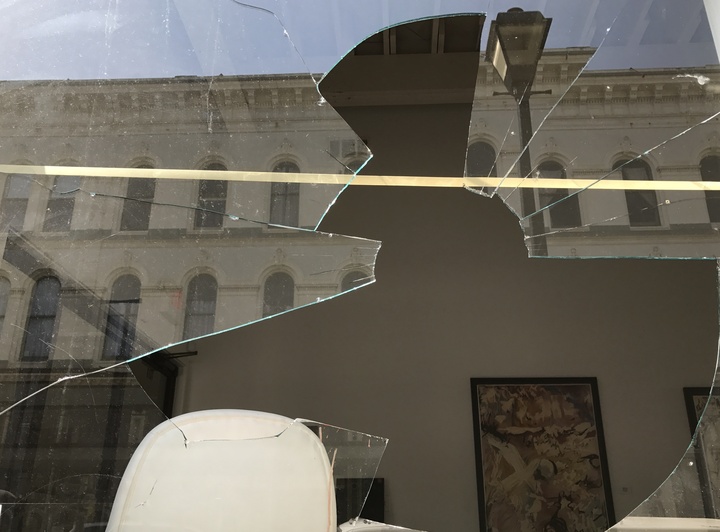 "I'm not sure" what happened to them, Kalman said. "A truck was dispatched to a call last night, but it was canceled prior to arrival, so we don't know the full details."
Two fire crews began on each end of the trail with dish soap and bleach, and sprayed their way toward each other, briefly shutting down several streets at a time. Kalman said the hose-down was mainly a sanitary precaution, but that it was also for beautification purposes.
"It's not very good for visitors from out of town to see a trail of blood five blocks long," he said.