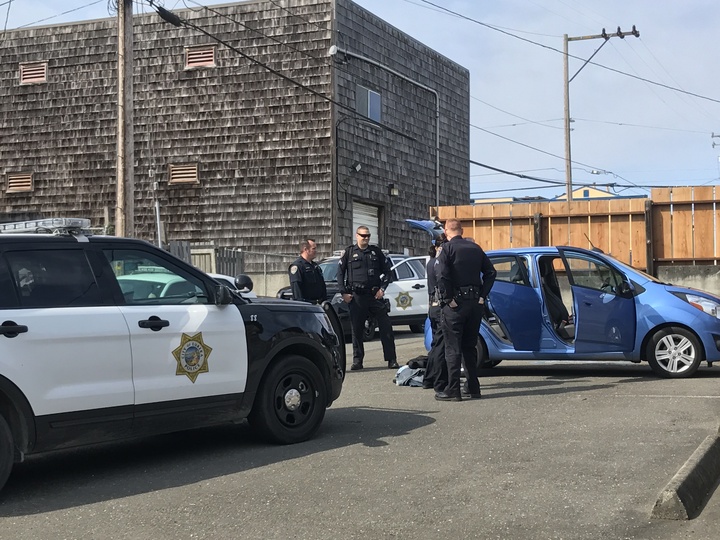 The Eureka Police Department has one person in custody after a reportedly stolen Chevy Spark was located using a security tracking service around 10:30 a.m.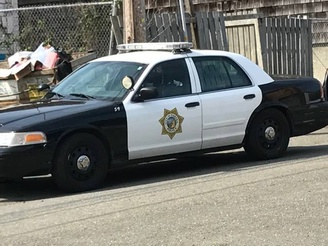 EPD Officer Stephen Linfoot told the Outpost on scene that car was tracked driving across Samoa Bridge on State Route 255 into Eureka. From there officers located the vehicle in an alleyway between L and K Streets near the Eureka Waterfront.
"We got the call that it was moving across the bridge and we tracked it here," Linfoot said. "We have a woman in custody for vehicle theft and possession of a stolen vehicle."
According to scanner traffic, the vehicle security company was able to track and slow the vehicle, but was not able to bring it to a full stop remotely.
A case of beer and empty bottles were also located on scene, but the driver was not charged with DUI at the time of her arrest.
"There's no indication that she's under the influence," Linfoot said. "We're still working on it, it's still an active investigation."