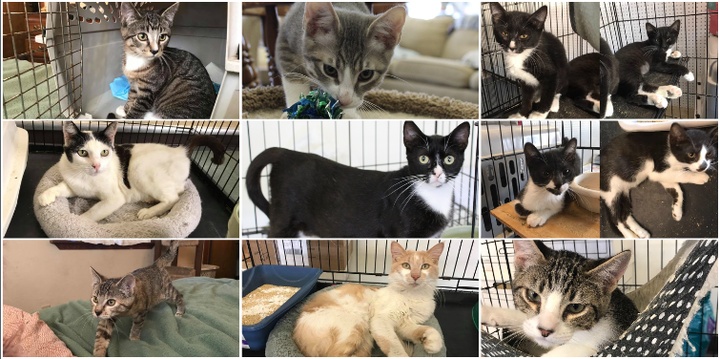 Meowzers! Loos at all those pattable little heads.
The Humboldt Animal Rescue Team has reached out to LoCO to inform everyone that they are at maximum cat-pacity once more. This means they will be unable to rescue any more cats until some of these fine felines find families.
HART will be standing by awaiting your cat calls, now and forever.
Read more from HART below:
Open Tuesdays, Saturdays and Sundays noon to 3 p.m., or by appointment call or text (707) 616-6440. Located at the corner of 6th and A Streets. Eureka (8 West 6th Street). Adoption fees are $135 for kittens under 6 months, $125 for teens, and $100 for adults over 1 year of age. All cats and kittens are spayed/neutered, test negative for FIV and FeLV, and have received at least the first FVRCP vaccine. Visit our webpage for adoption applications humboldtrescue.org. Please email spayhumboldt@aol.com for appointments.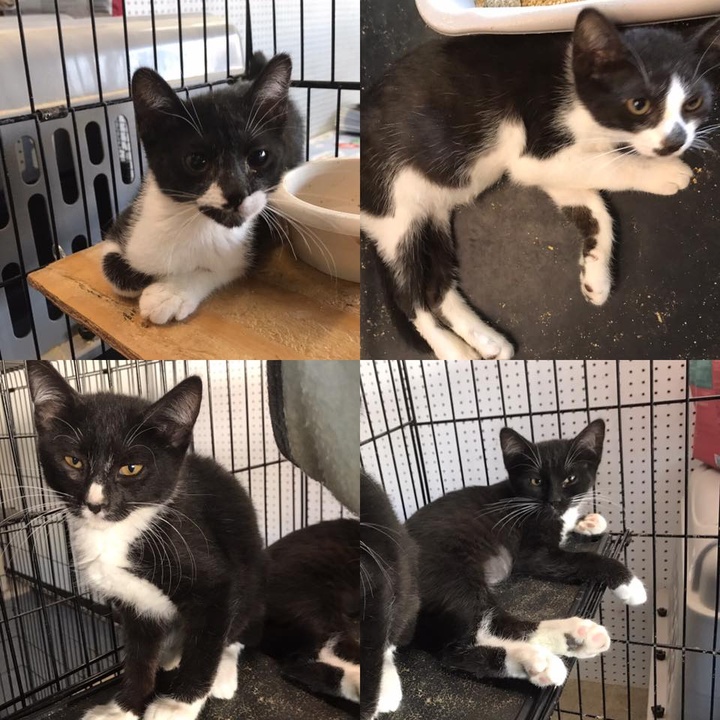 Felipe (male), Jacque' (male), Louie (male), and Lotus (female). 12 weeks old, cute and sweet All with their own unique little tuxedo suits. Ready for adoption.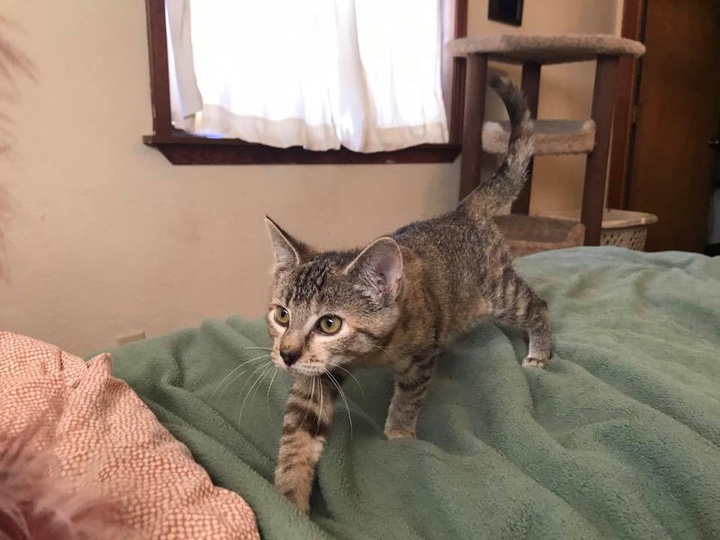 Papaya is a 3 month old tabby female. Sweet and playful.
Blueberry is 3 months old male tabby and white, very friendly and playful.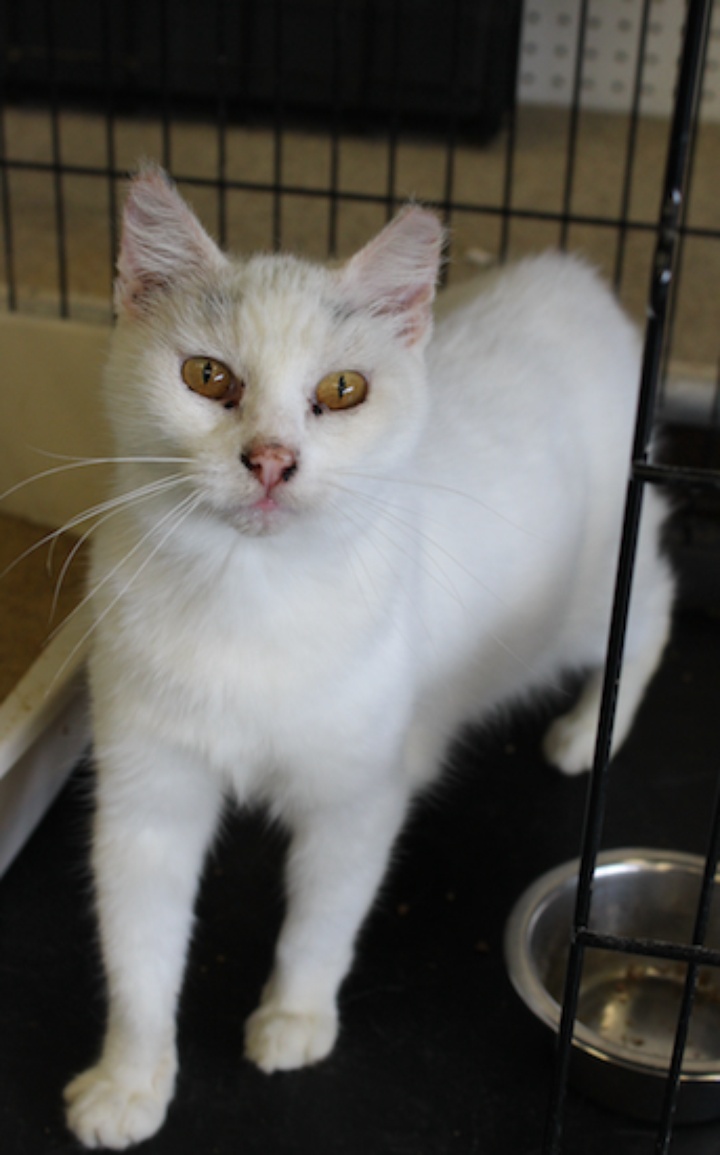 Sophie is a very sweet and affectionate cat, she will curl right up on your lap for a good long nap. She is probably around 8 years old. Not often to see an all white cat, and she spent many years outdoors, as is evident by the damage to her ears but she has lots of love to give. White cats can sunburn easily and so should be kept indoors.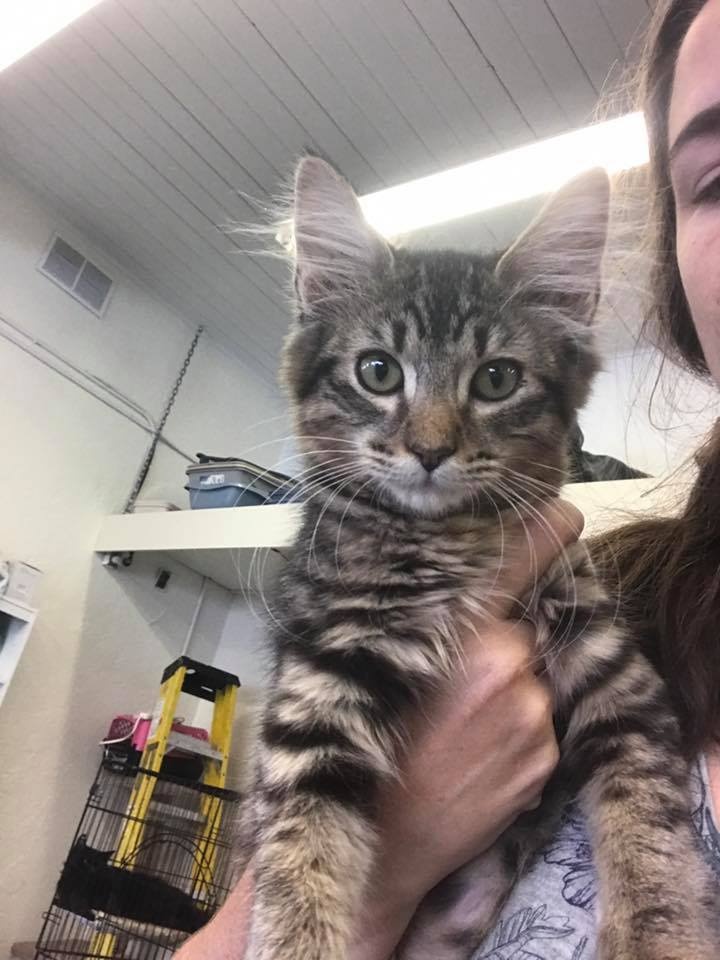 This is Seaweed. Very friendly tabby and white male around 3 months old. Affectionate bottle baby! Loves to love and play. Come meet him and his siblings!!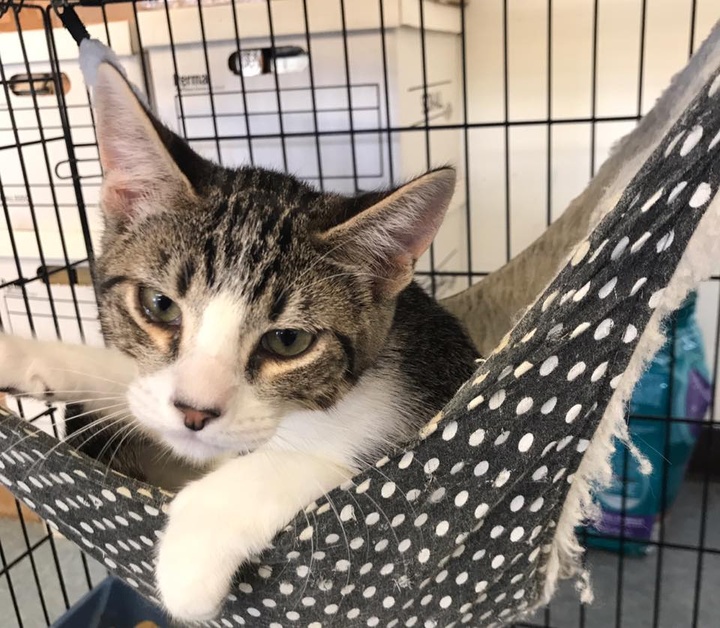 This is Sushi she's about 3 months old, extremely affectionate bottle baby. She just purrs and purrs. Gets along great with other cats. An absolute joy!!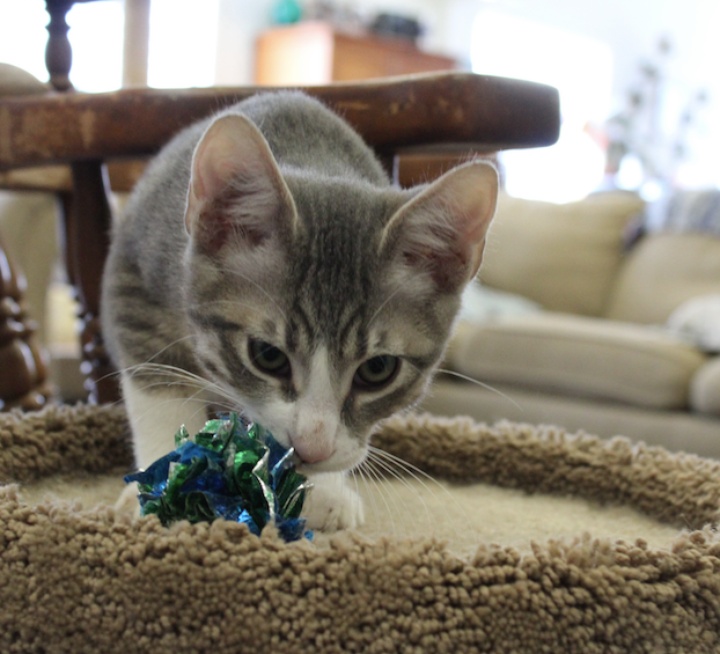 This is "Eggroll" he is a light grey tabby and white male, around 12 weeks old. Super playful and friendly, sweet and cute!! Looooves to play and purrr! You will just fall in love with him!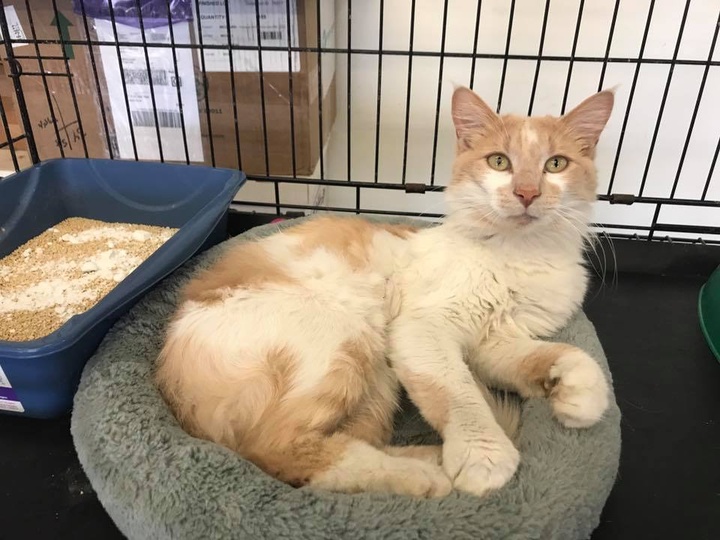 This is Stitch he is a super handsome white and orange neutered male young cat. Very affectionate and sweet.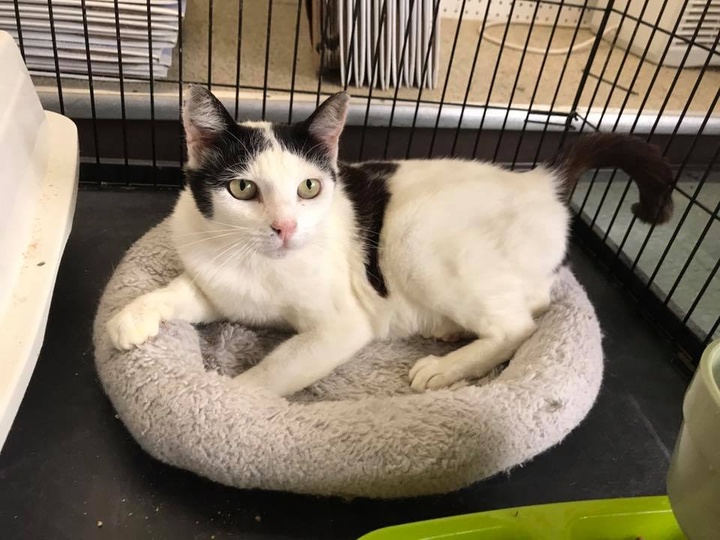 Holly is an adult female 6 years old, will make a great indoor outdoor cat after a suitable adjustment period in her new home. We were told she's a great mouser! Come meet her she's also very affectionate and loves attention from people.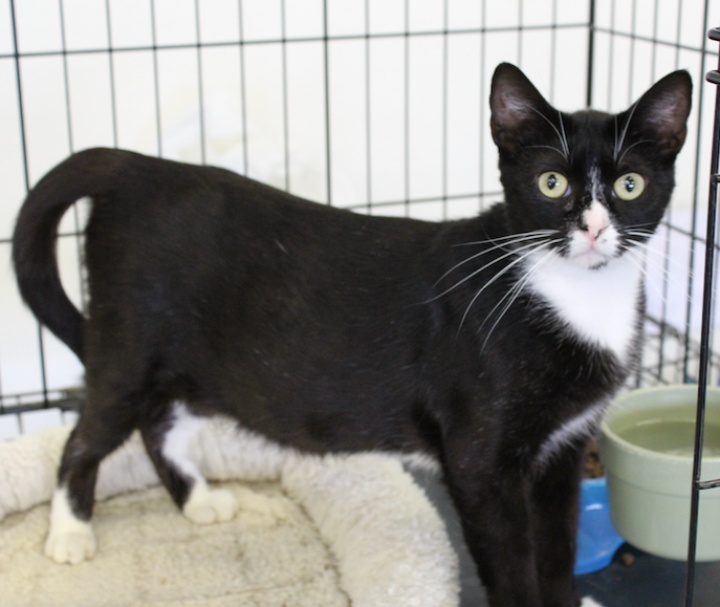 Jade is a sweet Tuxedo female. She is quiet and polite and doesn't demand attention like some of our other kitties but she still enjoys a good pet.