The preliminary hearing on new drugs-in-jail charges against murder suspect Maxx Carson Robison has been delayed until next week at the prosecutor's request.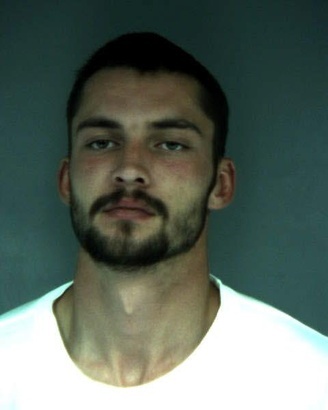 Robison has been behind bars since a June 2016 drive-by shooting that killed 19-year-old Rihanna McKenzie as she sat in a car outside her room at McCullen's Motel. Last month Robison allegedly was caught with marijuana, a pain-killing drug and a syringe.
His preliminary hearing on the drug charges was set for this morning, but Deputy District Attorney Carolyn Schaffer requested a delay. The prosecutor said more investigation is needed to make sure there are "no discrepancies." The problem is apparently related to a report filed by a jail correctional officer.
Deputy Public Defender Jennifer Dixon said the defense is not waiving time, meaning Robison wants his preliminary hearing held within 10 days of charges being filed. Visiting Judge Robert Crone set the hearing for Tuesday, the same day Dixon is expected to argue that Robison's murder charge should be dismissed.
Robison has admitted he shot at a car outside McCullen's Motel after arguing with a man over a drug transaction there. But, during a taped phone call to his girlfriend, he said he had no idea there were people in the car when he opened fire.
The shooting occurred in the early-morning hours, and the car had tinted windows. Robison is charged with murdering McKenzie and attempting to murder her boyfriend, who escaped injury but had a bullet hole in his hat.
PREVIOUSLY: